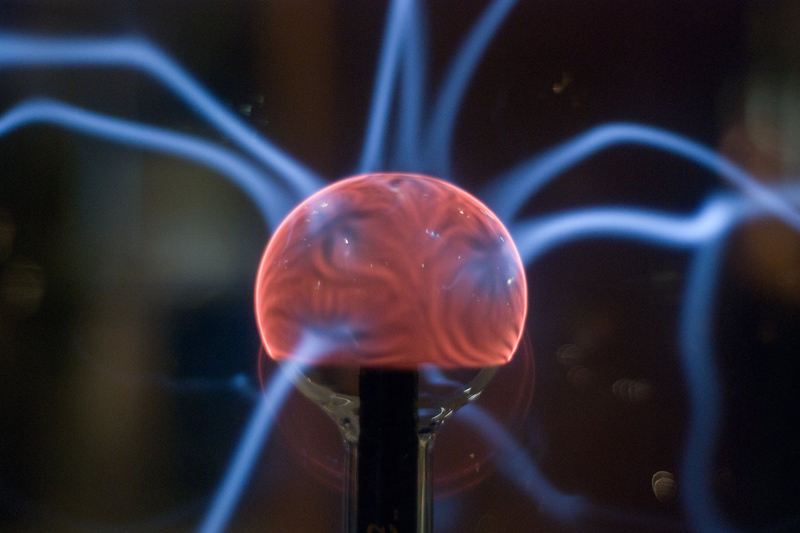 Now that I've watched an episode of "Warehouse 13," I can come up with one of those pithy statements that define what the show is about: "X-Files, if X-Files was only about the hidden warehouse where the Cigarette Smoking Man hid alien artifacts like Dana Scully's implant, mixed with a little bit of Torchwood and Dresden Files-ish elements." There. Done.

Seriously, though. This hour-long dramedy is billed as the flagship of the new SyFy Channel, which used to be called SciFi. That means there are high hopes for the hour-long drama, airing Tuesday nights at 9 p.m. E.T.

So here's the setup: We meet two agents. The man is more intuitive, open to strange ideas, and is a little bit of a pariah within his department. The woman is a logical unbeliever with the career or a rising star. Both have some baggage in their past which seem to affect their outlooks. They're reluctantly assigned together and sent out to investigate cases that seem to have a supernatural element to them. In the pilot episode, they have a bonding moment in a hotel. What show am I describing again?

The agents are Secret Service, not FBI. They're sent out to a warehouse in the middle of South Dakota for no apparent reason and their job is now to go find strange artifacts that have fallen into the possession of people who don't know what they've gotten into, then bring them back for storage and containment. But "Warehouse 13" is slightly snarkier than "The X-Files" and not as mind-bending as "Torchwood." Pete Lattimer (Eddie McClintock), the believer, is laid back and has a soft spot for cookies instead of sunflower seeds. Myka Bering (Joanne Kelly), a Julia Roberts look-alike, has a weakness for ferrets and sees ghosts.

In the first episode, we meet the agents as they prepare for a presidential appearance at a natural history museum. Following this event, after which Bering is commended and Lattimer is suspended with pay, they're both assigned to a place they've never heard of by a mysterious woman who appears in their bedrooms (CCH Pounder as Mrs. Frederic). After learning about this warehouse, which holds stuff humans just don't understand yet, they're sent off to find out why a young student, without any priors or provocation, would beat up his girlfriend. The solution involves an artifact from Renaissance Italy and a death or two.

So how was it? Though I don't initially love it as much as I loved "The X-Files" or "Torchwood" when I first watched them, and I thought the end was a little too predictably over-the-top end-of-the-world type stuff (if we don't stop this scary Italian chanting, it could spread and the effects could be felt first here, then everywhere!), I'll be tuning in next week. I think the show has potential, and I like the fact that it's a little lighter fare than some recent scifi shows have been. I rather like the gadgets, which are anachronistically futuristic in a Jules Verne kind of way. I sympathize with Lattimer and like Artie (Saul Rubinek). I'm even almost interested in Bering's backstory and how it will affect her decision-making--she can be likable sometimes. And after all, Syfy is planning to include some great guest stars, including Tricia Helfer and Michael Hogan from "Battlestar Galactica." Mark Sheppard, Joe Morton, Erica Cerra, Roger Rees, James Naughton, Joe Flanigan and Ivan Sergei are other stars slated to appear in future weeks.

The two-hour premiere, which aired at 9 p.m. ET Tuesday night on SyFy, did well for the network if the following morning's press release is any indication. It claims that the show made Syfy the #1 most-watched ad-supported cable network in primetime that night with a 2.5 household rating and 3.5 million total viewers; 1.7 million adults between 25-54 and 1.3 million adults 18-49 tuned in. If you'd like to catch it, you can tune into the syfy.com Web site. And no, it's not pronounced "siffy."

You Should Also Read:
SyFy Channel


Related Articles
Editor's Picks Articles
Top Ten Articles
Previous Features
Site Map





Content copyright © 2023 by Helen Angela Lee. All rights reserved.
This content was written by Helen Angela Lee. If you wish to use this content in any manner, you need written permission. Contact Helen Angela Lee for details.