Beauty Remedies from Mother Nature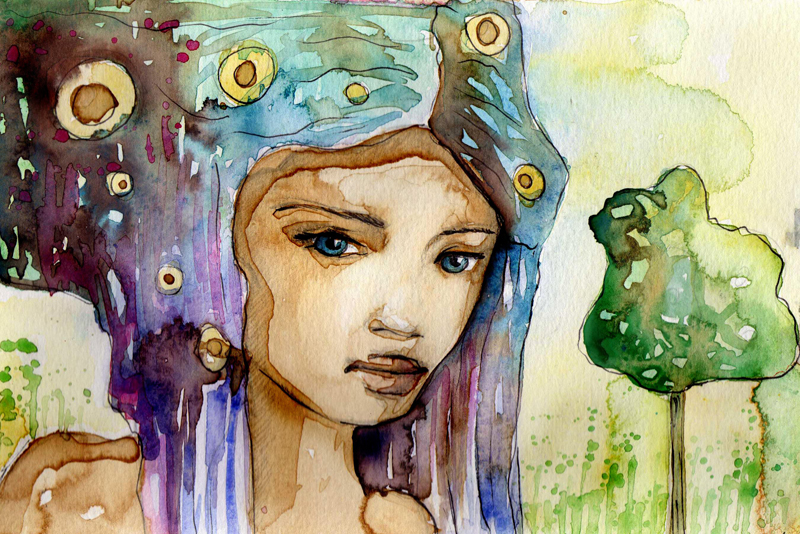 Beauty Remedies from Mother Nature for Ethnic Skin Care
While it's not uncommon for most of you to take a walk in the park, whether it's city or country, nature has some of the best aromas, flowers, herbs and barks for beauty and health.
From every culture throughout history, we've always looked to Mother Nature through her trees and plants for beauty oils and herbal medicines. The Evergreen trees and their vibrant needles, that are green throughout the darkest days of winter, are signs of health and immortality.
Have you walked through a pine forest lately? The aroma of the pine will not only awaken your senses and open your nasal passage but it will relax you as well.
Evergreens release medically active aerosols in small amounts. These particles can travel at great distances. These oils or particles are called phytoncides. They also have a psychological effect on your emotions and thinking processes. If you want to incorporate the evergreens into your beauty or medicinal regimen use them in moderation.
Drinking the teas or ingesting the needles in high concentration can irritate your kidneys and pregnant women should not use evergreens in any form.
let's take a look at some of the most popular Evergreens
Pine
- You know it mainly by its pine needles and pine cones but the pine resin and essential oil serves as powerful medicines. Young pine needles serve as an excellent source of vitamin c. The outer bark of the pine contains high concentrations of antioxidants that aid the action of vitamin c.
Pine resin is used in cough syrups and in balms for chapped lips. It can relieve boils and skin eruptions and soothes sore joints and aching backs.
In aromatherapy, pine essential oil helps with bronchitis, sinus and breathing problems. There's nothing like it in your sauna or diluted in a carrier oil for your bath.
In Bach Flower Remedies, Pine gives strength to those who lack confidence. It's also said to help unwarranted feelings of guilt.
Spruce
- The sap of the spruce tree is great for insect bites and cuts. In aromatherapy, spruce essential oil in a great carrier oil, supports your immune system and fights against infections. Spruce tea stimulates perspiration and inhaling the vapor helps relieve bronchitis.
Fir Trees
-These beauties have significant antibacterial properties. Fir needle tea helps treat chest colds, coughs, and fevers. Teas and salves made from the needles work topically for cuts, open sores and skin infection. High in vitamin c, fir needles are good for bleeding gums.
Balsam Fir
- Fir essential oil eases labored breathing. It's also very good for massage oils and makes a great antiseptic and it's a wonderful fragrance.
Douglas Fir
- is good for sores and cuts and prevents infection from forming. You can make teas for your gum and the inner bark is good for colds and is a good source of vitamin C.
Remember ...
The next time you find yourself walking through the park or your back yard, take time out to smell your surroundings. You'll be surprised at what the soft breeze will send past your nose.
Dedicated To Your Beauty
Juliette's Website
https://www.nyrajuskincare.com


Related Articles
Editor's Picks Articles
Top Ten Articles
Previous Features
Site Map





Content copyright © 2022 by Juliette Samuel. All rights reserved.
This content was written by Juliette Samuel. If you wish to use this content in any manner, you need written permission. Contact Juliette Samuel for details.