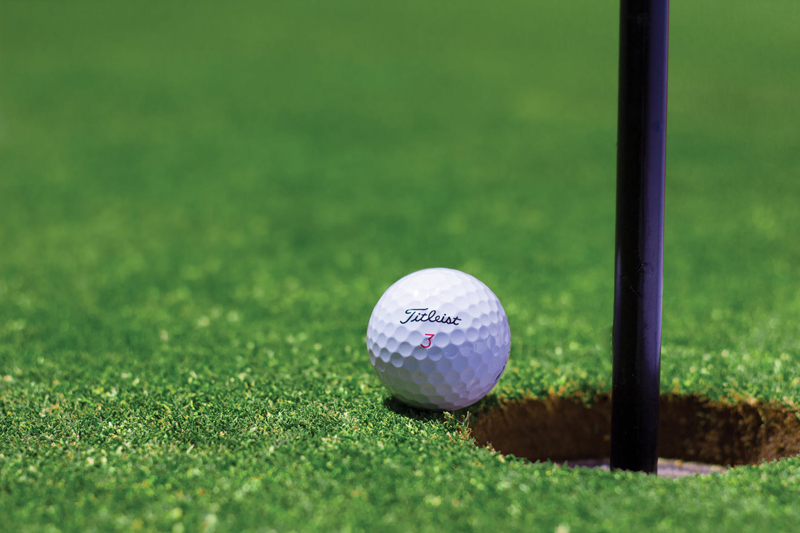 In the recent publication of Golf for Women an article struck me as right down my alley. "Who Are You Calling OLD?" by Dana White with new research that shows that golf can add years to your life. It can keep your mind sharp enough to enjoy years of pleasure playing golf. It shows in this article living proof of many women with pictures and stories stating how golf has kept them young and active.
The first page has a pictures of Elsie McLean at age 101 who has golfed for 74 years and still works at her game religiously as she is quoted as saying, "I have to keep up with the younger players or else they'll say, ' I have to play with that old lady.'" I thought that was great and at my age of 80, I know this to be true. Elsie lives in Chico, California is a 45-handicap player and only has trouble on one hole at her club where a creek is in front of the tee and as she says, I don't hit is as far as I used to. Famous words of all golfers but at 101 that is remarkable.
This article is a must read for all golfers as there are many examples of older ladies still playing the game and loving every minute of it. A quote was, "I don't complain if I have an ache or pain. So What? I'm a very happy person." That is exactly how I feel. Another quote of Esther Sundel of San Diego who is 94 years old said, "I'm not just sitting around and waiting for the angel of death. I figure he can't hit a moving target." This is an attitude that I love, keeping a positive approach to life and a sense of humor will take you a long way in your game of golf.
Another pictures of four 85 year old friends who live on the golf course in Siloam Springs, Arkansas who play golf all year round. They play at least three times a week and when it gets cold they just add a few more layers of clothing. They say they play for nickel and dimes so they can stay friends. This is so wonderful and it is what happens with our group. I keep a list of 14 players on my computer so I can email all of them at once to let them know tee times and who ever shows up makes up our group. We have all ages but of few of us are in our 80's and still play three to four times a week.
One of the pictures in this article is close to my home as these two are from Austin, Texas. They are 85 and 81 and belong to the Austin Country Club. These two woman have been playing together since 1967 their handicap is 15 and the other 26 they say that competing stirs their blood and gets them revved up, it is what keeps them healthy. I have heard this remark before quoted here by one of them, "I play with younger people who say, 'We want to learn how to play so we can live to be your age.' They say I'm a role model."
This is a great article for all ages as is mentioned in the article, "Golf happens to be almost the perfect sport. You're getting social stimulation. You're getting exercise. And then there's the mental stimulation. You're counting strokes, planning the next shot, being strategic? This was stated by Dr. Laurel Coleman a geriatrician from Augusta, Me and is on the Alzheimer's Association board and has an 11 handicap.
There are so many great quotes and pictures of active happy older woman in this article that can't help but inspire any golfer. This picture is of me in my back yard still playing at 80 years old.
You Should Also Read:
Golf For Women


Editor's Picks Articles
Top Ten Articles
Previous Features
Site Map





Content copyright © 2022 by Letta Meinen. All rights reserved.
This content was written by Letta Meinen. If you wish to use this content in any manner, you need written permission. Contact Sandy Eggers for details.