Matching Wine to Food in the Real World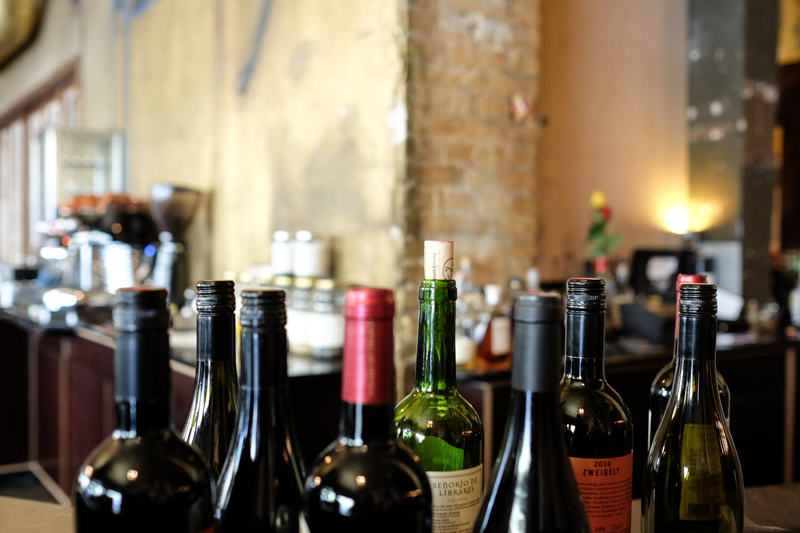 The weekend newspapers have taken to getting their wine correspondents to supply matches for the recipes in the food section.
I think we get too hung-up on wine and food matching, but I understand why it's done. If you're new to drinking wine then you may like some guidance, a starting point if you like.
And if you haven't a better match in mind, then you may as well act on the suggestion. Whether or not it works for you is a valuable lesson for the future, and you'll know how much credence to place on that critic.
As you have wine with food you start building up an idea of what goes best with a dish. When you're cooking you'll have an idea of the sort of wine you'll be pulling from your cellar.
But, unless you dine alone, there are other tastes to consider. I think Malbec makes a great match for steak but my partner won't drink that variety, saying that it gives them a disturbed night. Pinot Noir is also a no-no for the same reason.
That's not a real problem as there are plenty of other wines to choose.
Dining companions can also have favourites and there has to be a degree of give and take.
There are some matching suggestions that are routinely produced. Spicy and Asian food? Gewürztraminer and Riesling are frequently offered as ideal matches. The first wine often on the spurious grounds that gewürz means 'spicy', and both because they're assumed to be off-dry and that some sweetness in a wine counteracts the effect of chillies. But since I am not a fan of either wine I won't be having either. There's no point drinking a wine that you don't enjoy just because it's said to match a dish. Even if it does, I prefer to drink a wine I like.
Last week I cooked stir-fried chicken with strips of red pepper in a black bean sauce, stir-fried pak choi in oyster sauce and plain boiled rice on which I sprinkled a Thai condiment of chopped hot 'birds-eye' chillis in fish sauce. The wine was an inexpensive white Spanish Macabeo. This dry neutral wine, made from a grape used widely in the sparkling Cava wines, was refreshing and pleasing.
For heavier spicy dishes, such as Indian style curries, I like to drink Pinotage. This red wine, usually from South Africa, has the fruit and body to stand up to strongly flavoured meals and a characteristic of the grape is that even a totally dry wine give the impression of sweetness.
Ask questions on our
forum
.
Peter F May is the author of
Marilyn Merlot and the Naked Grape: Odd Wines from Around the World
which features more than 100 wine labels and the stories behind them, and
PINOTAGE: Behind the Legends of South Africa's Own Wine
which tells the story behind the Pinotage wine and grape.


Related Articles
Editor's Picks Articles
Top Ten Articles
Previous Features
Site Map





Content copyright © 2023 by Peter F May. All rights reserved.
This content was written by Peter F May. If you wish to use this content in any manner, you need written permission. Contact Peter F May for details.