Visiting a Winery Tasting Room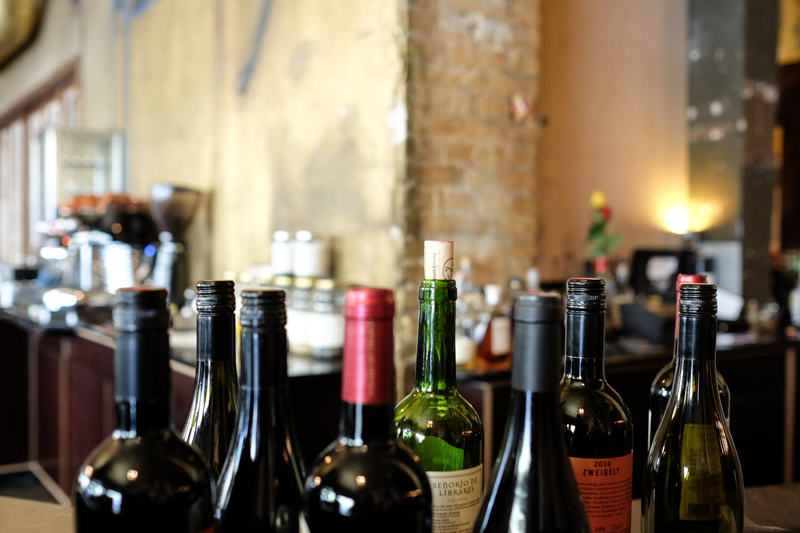 IThere are as many winery experiences as there are wineries. From polished commercial operations where you are shown around by a uniformed guide to a dusty barn where you ring a bell for the owner to come from the vineyard. One Texas winery I visited long ago turned out to be a room at the back of the owners house and I was seated in their dining room while the owner and his wife poured glasses and stared at me waiting my response. Trouble was the wines were badly made and tasted awful. There were guns in a rack on the wall and I called on all my diplomatic skills to get away without purchasing any wines.
In Champagne the large wineries require you to book a place on a combined tour and tasting which usually starts with a movie about the place and the time taken means it can be difficult to visit more than two in a day.
Some popular wineries receive so many visitors they have multiple tasting stations where wines are quickly poured while the host speedily recites details of the wine scarcely stopping for breath. This is OK if you just want to taste their output but not ideal if you have detail questions.
On the other hand, having the undivided attention of the winemaker who expects you to tell him your impressions of his wines, can be stressful.
Small wineries, such as those in France that put a sign outside inviting you to a 'degustation' will happily pour their wine but with an expectation that you will buy at least a bottle to take away.
Although costs can mount up, I feel that when I am at winery that charges for tastings I am relieved of any obligation to buy. Often the tasting fee also buys the glass which you can take away as a souvenir. Some wineries supply cheeses or snacks to partner with certain wines. While this can be fun, it is primary intended to show the wines in the most favourable light. There is an ancient wine business moot that says you buy on apple but sell on cheese. Apples don't flatter wines whereas cheese does.
However much we might like a wine and would like to buy a case of it, we often physically cannot carry it home if we've travelled by plane. On such occasions I ask the pourer for details of their agents where I live.
If you're driving or tasting a lot you physically cannot drink all the wines. You certainly cannot taste objectively if you drain every glass. So spitting is the sensible thing to do. Avoid getting stains down your front by practising in the shower or at the kitchen sink. Try pursing your lips to get a narrow stream of liquid to hit your designated target.
When at a busy winery tasting counter move away when you have received a pour to let others get theirs. Don't block other people's access to spittoons, and don't stand too close to them as other people may not have practised their spitting skills.
You don't have to know anything about wine to enjoy a tasting, but it is certain that you'll leave knowing a lot more. It's a good opportunity to ask all those niggling questions, remember no question is too simple.
Lastly remember to thank your pourer. Theirs is a tiring job; tasting room staff are on their feet all day dealing with a succession of people who may not be completely sober and answering the same questions repeatedly.
What is your favourite winery to visit and why? Tell us about them on our
forum
.
| | | | |
| --- | --- | --- | --- |
| | Grape Man of Texas is a detailed and exhaustive biography of T V Munson. Co-author Roy E Renfro founded the Munson Memorial Vineyard and has been a driving force in ensuring T V Munson is not forgotten. | | This book was never reprinted after the plates were destroyed in wartime bombing. Peter F May spent a year transcribing this new edition of A I Perold's masterpiece. Not a scan or photocopy, this is a newly typeset edition available in both hard and softcopy. |
---
You Should Also Read:
Visiting a Winery


Related Articles
Editor's Picks Articles
Top Ten Articles
Previous Features
Site Map





Content copyright © 2023 by Peter F May. All rights reserved.
This content was written by Peter F May. If you wish to use this content in any manner, you need written permission. Contact Peter F May for details.