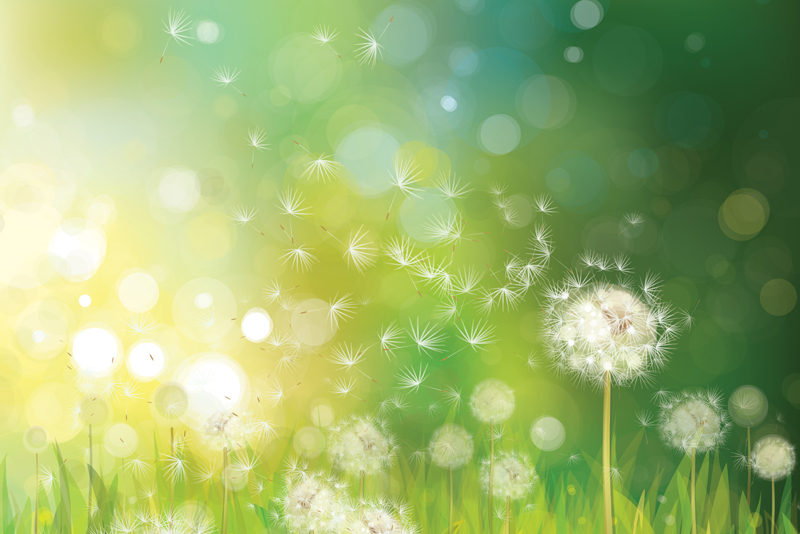 I just finished washing my bedding. I'm trying to bust the dust mites that contribute to my winter allergies. Winter can be the worst time of year if you are allergic to dust mites and other irritants in household dust. Forty-five percent of homes have enough dust mites to trigger allergies, according to the National Institute of Environmental Health Services.

Sensitive individuals suffer with irritated eyes and throats, stuffy noses and asthma symptoms at a time of year when you think they would be free from allergies. These symptoms make individuals vulnerable to contracting colds and viruses. The cause is our winter lifestyle. We spend most of our time indoors with the furnace running which stirs up all the dust which harbors dust mites.

Preventing or lessening winter allergy symptoms is a matter of reducing the concentration of dust mites in your home. That's why I have been washing my bedding as often as once a week. A typical bed may harbor between 100,000 and 10,000,000 dust mites because the tiny creatures thrive in the warm, moist conditions created when you sleep. You provide their favorite food source---dander or human skin flakes. High populations also can be found in carpeting and upholstered furniture.

Keeping your house clean is your best defense against this unseen pest. Start with your bedroom because that's where you spend about eight out of every 24 hours. Wash pillow cases and bedding in hot water. Consider investing in an allergen barrier pillow case with a high thread count of at least 260 or more. (That's what I'm asking Santa to bring me for Christmas.) I don't want those little pests creeping around my nose while I'm sleeping.

Vacuuming your carpeting and upholstered furniture at least once a week with a high efficiency particulate arresting (HEPA) vacuum cleaner can help control mite populations. Individuals who are particularly sensitive might need to remove carpeting from the bedroom.

Mites thrive in moist conditions. Never go to bed with wet hair and keep the humidity level in your home to below 50 percent. Replace your furnace air filter regularly with one that has anti-microbial properties.








Related Articles
Editor's Picks Articles
Top Ten Articles
Previous Features
Site Map





Content copyright © 2019 by Sheree Welshimer. All rights reserved.
This content was written by Sheree Welshimer. If you wish to use this content in any manner, you need written permission. Contact Sheree Welshimer for details.