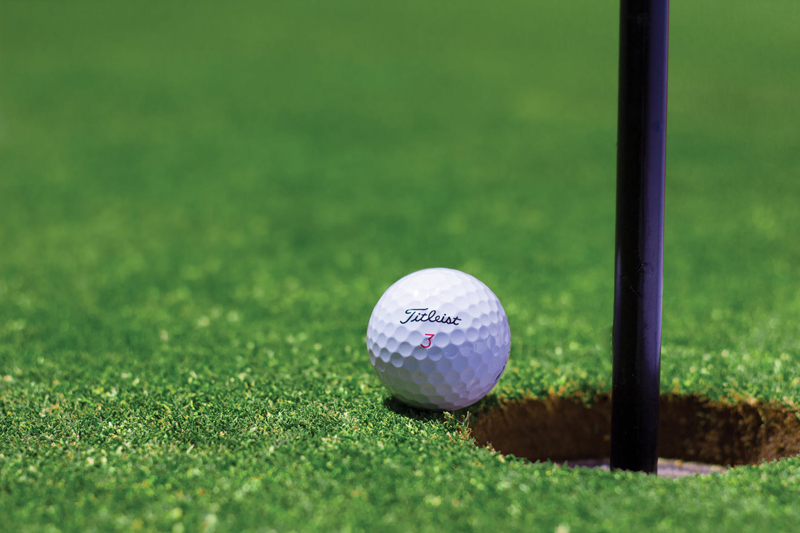 A new fad for woman golfers is the new colorful crystal looking golf balls. Volvik Company was the first to come out with the Crystal golf balls. These include a sparkling white plus seven other colors. They are advertised in the latest Golf for Women and the Golf Illustrated magazines. The ad for Volvik states that they are 70 Compression and have a translucent soft surlyn cover. As with most golf ball advertisements the Ad give us the usual "unconventional performance, long off the driver and drop and stop with accuracy". They also say they are #1 in distance, #1 in feel and #1 in fun. I must admit I have tried these balls. I have not bought them but found some in my yard and played a round with them. I was very impressed they felt great when hitting it with the driver, soft with little resistance. They just flew off the driver and went straight and true.
In the Golf Illustrated they carried a review of these golf balls by a golfer from Utah who was sent these balls to try out, he wrote:
I had not heard of the Volvik brand before so I was a little skeptical of the quality, but I was very happy with the ST446+ Balls. They flew just as far and straight as my Nike Mojo balls and were great around the greens. The Volvik Crystal golf Balls were kind of weird looking due to the clear cover, but man, were they good with my wedges. I don't think I could have thrown the ball any better. They have a very smooth feel off the tee and around the green. They did not give up any distance. Once I got used to the feel, I was very consistent, and really isn't that what we all want. I will definitely consider the Volvik brand in the future.
I play golf with a friend who uses these golf balls as she was given a dozen for Christmas. She is sold on them and also uses the new brush tees and has been really hitting her drives very well. I will have to check up on those brush tees and give you a review at a later time. Other golf manufacturers are coming out with these colorful golf balls such as Maxfli, Precept and Pinnacle. Maxfli Noodle Ice comes in several 'flavors' such as tangerine, raspberry and lemon. A dozen of these golf balls will cost about $20.00 to $30.00 but I am sure you can find them at any sporting good store or your Pro Shop. Give them a try as I plan to buy a dozen for myself. Will let you know if it lowers my score. Golfers are always looking for that secret to lower that score.
You Should Also Read:
Golf for Women
Golf Illustrated
Volvik golf balls


Editor's Picks Articles
Top Ten Articles
Previous Features
Site Map





Content copyright © 2022 by Letta Meinen. All rights reserved.
This content was written by Letta Meinen. If you wish to use this content in any manner, you need written permission. Contact Sandy Eggers for details.