The Top Forgotten SciFi Series—1980s Edition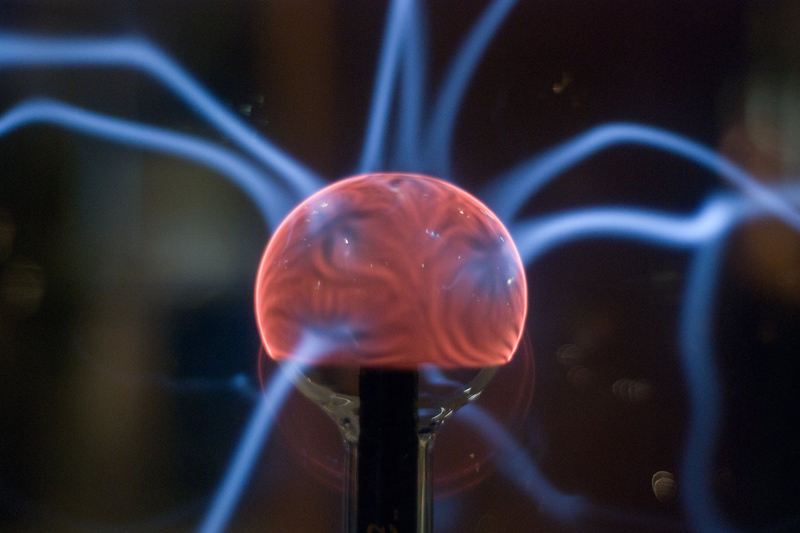 Over the years, there have been quite a few scifi shows—but unless we're talking a cultural phenomenon ("Star Trek," "Buffy the Vampire Slayer") or something that's either remade or syndicated constantly, these cult favorites often become overlooked and lost to time. Do you remember "Time Tunnel," the show from 1966 in which scientists use a time machine and get trapped in history? Or how about 1959's "Men Into Space," a black and white science-fictional series about the head of the American space program? In this intermittent series of articles, we'll look at short-lived TV series that have always been loved by fans, but have been mostly lost to the collective pop culture consciousness (except for us geeky scifi fans). Some are available on DVD—unfortunately, others are not and may never be. In no particular order, here are the first five, all from the 1980s (but don't worry if I've missed a few, they're sure to appear later on. However, if you remember a show that I don't, from any decade, please feel free to let me know so I can include it in the future).

Starman

Based on the 1984 film, this TV series lasted for just one season—1986-1987. It starred Robert Hays, best known perhaps as Ted Striker from "Airplane!" as the alien who returns to Earth to find and help his son Scott, played by C.B. Barnes (who went on to play Greg in the "Brady Bunch" movies). In doing so the alien takes on the identity of Paul Forrester, a photographer known for his wild exploits. Though he convinces Scott to go on the run with him to locate Scott's mother Jenny, they find themselves pursued at every turn by a government agent (Richard Fox). The best episode of this series was the two-parter "Starscape," which stars Erin Gray ("Buck Rogers in the 25th Century") as Jenny Hayden. Unfortunately, we haven't heard any plans to put this series out on DVD.

Tripods

This 1984 British scifi series was based on a trilogy of books by writer John Christopher. It was originally meant to portray the entire story arc over three seasons, but ended up getting cancelled after its second season—which meant that the third book, The Pool of Fire, never ended up being made. It starred John Shackley and Jim Baker as cousins Will and Henry Parker, with Ceri Seel as their friend Beanpole. The first season adhered to the novel The White Mountains pretty closely; in the second season, the show started to deviate a bit from The Pool of Fire. The basic plot: Alien Tripods have taken over the Earth, and at age 16 everyone is "capped"—a process which keeps humans docile. But Will Parker is dissatisfied and determined to leave town before Capping Day; and when he does, he discovers the truth behind the Tripods and the resistance that has sworn to defeat them. This series is also not available on DVD, and has previously made our list of Top 5 SciFi Shows We'd Like to See on DVD.

The Twilight Zone

Okay, there have really been three different series incarnations of "The Twilight Zone." Of course there's the classic that ran from 1959-1964, and the most recent one-season series hosted by Forest Whitaker. Right now, though, we're focusing on the 1985 version. Though this series never really matched the original, it did have some great stories. Like the one where the leaders of the world worked overtime to create world peace in the face of imminent destruction by aliens who cited countries' petty squabbling as the reason. Or the one where two people get trapped in time and discover how time is really constructed (I remember this as the "blue people" episode). This is available on DVD, which I honestly didn't know until writing this article, so I at least am planning to buy it as soon as I can.

War of the Worlds

One of the best things about this TV series, in retrospect, was that Tom Cruise was not involved. After a hiatus of 15 years, the main impression this editor retains of this syndicated 1988-1990 series is—lots of gore. "War of the Worlds" was scary. It was creepy. It pre-dated "The X-Files" in that way. Probably influenced by the "Alien" movies and "V," it was another one of those scifi shows that got shafted when it was retooled in the second season—but at least it kept you guessing. Good characters, good plots, good writing, dark humor, some nods to the genre and to the 1953 movie of the same name make this a show worth revisiting. The show starred Jared Martin, Lynda Mason Green and Richard Chavez, with Rachel Blanchard ("Clueless," the TV series) as the requisite child victim. And yes, this one made it to DVD recently, although the production of the DVD is not especially impressive.

Probe

Don't feel bad if you missed this Isaac Asimov-created TV series that aired on ABC in spring of 1988, since it only lasted seven episodes (although on occasion you can catch repeats on the SciFi Channel). In this hour-long show, an eccentric genius played by Parker Stevenson (the ex Mr. Kirstie Alley) is paired with a secretary (Ashley Crowe) who keeps him grounded while solving mysteries involving his company, Serendip. Over the short run of the series they dealt with killer elevators, super-intelligent monkeys, science fiction authors, witches and nuclear reactors. It was actually a smartly written show that was killed by the network way too early—a phenomenon with which scifi TV fans are quite familiar.

Yes, there are plenty more shows from television history to choose from, so stay tuned for the next installment of this serial feature, and let me know what YOUR favorite "forgotten" scifi TV show is!





Related Articles
Editor's Picks Articles
Top Ten Articles
Previous Features
Site Map





Content copyright © 2022 by Helen Angela Lee. All rights reserved.
This content was written by Helen Angela Lee. If you wish to use this content in any manner, you need written permission. Contact Helen Angela Lee for details.