Finances and Eating Healthily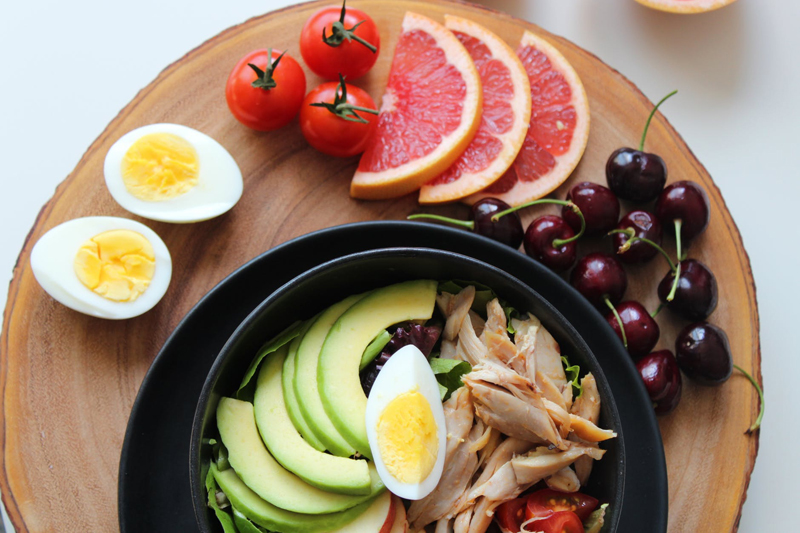 You might think that eating healthily was a matter of just choosing the right foods. For many families, it is more about what they can afford to put into their shopping cart.
In the old days, farmers grew a wide range of products. You would pay a relatively even price for tomatoes, carrots, corn, lettuce and so on - perhaps altered a bit based on how easy or hard a given item was to grow, or how much a farmer could fit on an acre of land.
However, along came farm subsidies, where farmers were suddenly paid big bonusses to create only corn, wheat and soybeans. The result is that we now have a TON of products with these three items in them. The items are produced in huge abundance, meaning they are cheap. Companies found ways to put these substances into all food products. Look at how many things have high fructose corn syrup in them now. Ketchup! Peanut butter! The stuff is cheaper than sugar, and is used everywhere. The same goes for hydrogenated fats from soybeans.
The end result is that in modern stores, the cheap stuff is the nutritionally bad stuff. Fewer farmers are growing the good vegetables - meaning these items are very expensive. It can literally cost too much for many families to buy fresh vegetables. They can only afford to buy cheap pasta, cheap processed food products. It at least keeps their stomach full, even though it is nutritionally awful.
A poor family pays:
80 cents for 1,000 calories of potato chips
$4.00 for 1,000 calories of carrots
So ironically they get MORE calories for LESS money - but the calories are all empty calories. No nutrition. So their body is damaged by the lack of vitamins, they become obese by the overabundance of calories, and they can't afford real food which would fix these issues.
It's why we find that so many poor families in modern times are poor but obese. It's not that they are "starving" - they get plenty of calories. It's that they are eating foods that give them too many calories - but don't give them any nutrients at all. This nutritional void causes all sorts of medical problems, never mind the problems inherent with obesity. It's scary that people in modern times are coming down with scurvy.
If the government is subsidizing corn, wheat and soybeans - maybe it's time for the government to either stop subsidizing those crops so everything equals out naturally, or for them to subsidize GOOD foods. Why don't they subsidize lettuce? Cucumbers? Tomatoes? How about the things that poor families currently can't afford, that could be quite helpful to their diets?
Lisa Shea's Library of Low Carb Books


Related Articles
Editor's Picks Articles
Top Ten Articles
Previous Features
Site Map



Follow @LisaLowCarb
Tweet





Content copyright © 2023 by Lisa Shea. All rights reserved.
This content was written by Lisa Shea. If you wish to use this content in any manner, you need written permission. Contact Lisa Shea for details.