Golf Games - 500 fun games to add to your Golf Game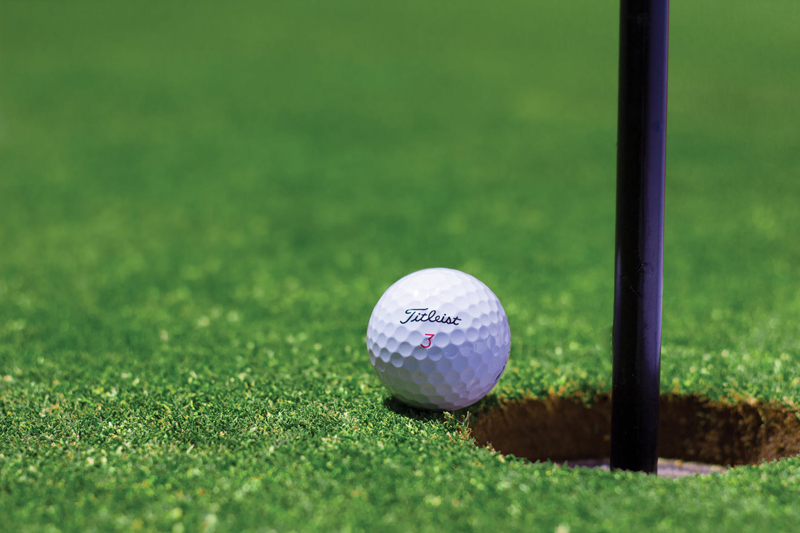 Many women's golf groups are looking for fun things to add to their daily play with friends. I found this book
Golf Games Within The Game – 100 Fun Ways Players Can Add Variety and Challenge to Their Game
on Amazon.com after I did a search for Golf Games. It had a review written by a woman who said it helped their league come up with different games. I ordered it used through Amazon.com as they only had this available in the "new and used" section. My book came in good order and it is in fine shape so it was worth the $4.25 plus tax that I paid for it.
The book was written by Linda Valentine and Margie Hubbard in 1987 another edition was printed in 1992. I smiled when I read the dedication;
We dedicate this book to our husbands who—encourage us, listen to us, support us, love us and - play golf.
In the acknowledgements it listed two pages of Golf Clubs who sent in suggestions of games they have played. The first several pages list the index for Games, Terminology, Betting and Rules of Survival. There are also several pages of the complete alphabetical index in the back of the book.
In the introduction they inform the reader just how they got into the idea of this book. As new golfers they were asked to play for "nickel a hole and ties carry over" which was all Greek to them. Afterwards they tried to look up information on this type of game and discovered there was no such information available. This is the result of that idea as they contacted 8,000 golf clubs and produced this book. There are many cartoons also in this book that were drawn by Ben Boyd and add to its enjoyment.
The different types of games are listed as; individual, partners, 9 holes or twilight, foursome, 18 holes or more, threesome, mixed, men's or women's, betting, multi-days, crazy and miscellaneous and Pro-Am. I have been involved in all of these sections during my 50 years of playing golf. I have played many different kinds of betting games with my friends, my husband and I played sundown golf with friends to see how many holes we could play before it became to dark to see the ball. We played in Husband/Wife Two Ball Tournaments for years with many good memories. I also played in a Tournament with a Pro as part of our foursome.
All of these games listed are explained as how they are played and how they are scored. I am sure you have heard of the oldie called Bingo Bango, Bongo where you earn points for first on the green, closest to the hole and first one to putt out. The points are totaled for each hole and added up after play. It all depends on what amount you want to put on each point earned during the round such as 10 cents or more. Settling up can also bring moans and groans.
Check out this book
Golf Games Within The Game
if you are looking for ways to spice up your regular foursome or Ladies group games for the summer. With 200 fun suggestions you surely will find something to spice up your golf games.
Check it out on www.Amazon.com in their used and new section.

Editor's Picks Articles
Top Ten Articles
Previous Features
Site Map
Content copyright © 2022 by Letta Meinen. All rights reserved.
This content was written by Letta Meinen. If you wish to use this content in any manner, you need written permission.
Contact Sandy Eggers for details.