CAMRA 1st International Gluten Free Beer Fest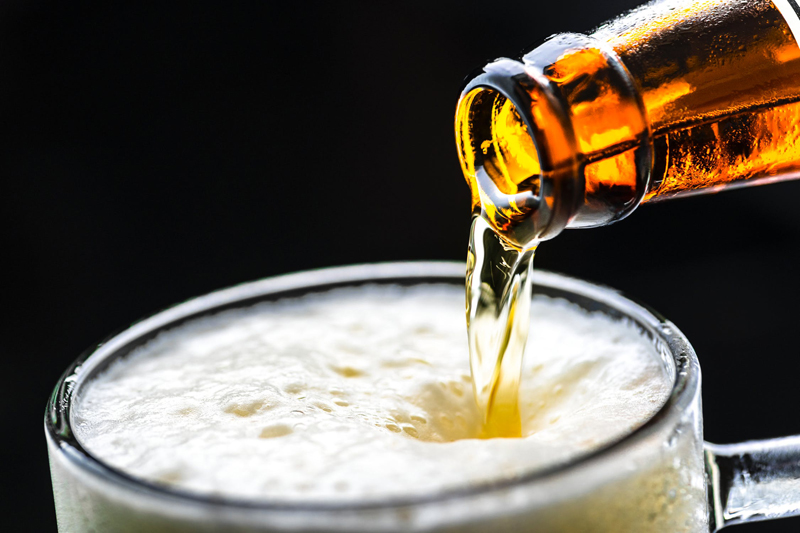 The Great British Beer Festival, London Olympia and Earl's Court, UK…The Great American Beer Festival, Denver Colorado, USA…Oktoberfest, Munich, Germany…The Zythos Bier Festival, Sint-Niklaas, Belgium…Qingdao Beer Festival, Qingdao, China…

Beer festivals throughout the world are the common elements that connect different people of different cultures – people with a common love for beer of every style - topaz and ebony beauties, rich with malt sweetness and balanced by the citrusy, herbal, floral bite of the hop flower. This is a world where minerals in brewing water can alter a beer profile…or one in which proprietary yeast can add the unusual complexity of earthiness, bubblegum notes and horse blanket to a Belgian ale, creating a unique brew of world-class status. The extraordinary experience of the international beer festival catapults you from culture to culture, strange, yet familiar, and wholly satisfying.

…unless you are diagnosed with Celiac (Coeliac) Disease!

Celiac Disease is an intolerance for gluten (a protein found in the grains of barley, wheat, rye, spelt, oats, kamut and triticale), a condition in which a select group of genes, the HLA class II antigens, are involved in an immune response to the gluten protein fractions found in gluten-rich foods and beverages, particularly breads, pasta, cereals, and beer. This response causes damage to tiny, hairlike projections in the small intestines that absorb nutrients from foods, resulting in the malabsorption of proteins, carbohydrates, fats, minerals, vitamins and, in some cases, water and bile salts.

Warning symptoms for the Gluten-intolerant person can be abdominal pain, chronic diarrhea, steatorrhea, unexplained anemia, bloating, intestinal gas, bone or joint pain and infertility. Without diagnosis and a change in diet, this disease can result in osteoporosis, dental enamel defect, muscle wasting, fatigue, depression, dermatitis herpetiformis, malnutrition and premature death.

For the beer enthusiast, being diagnosed as a Celiac can seem as bad as suffering through the pain. Not only does it become necessary to adhere to a strict diet of gluten-free foods, but the celiac also becomes a bit of a social outcast by the very nature of his/her diet.

Those great beer festivals that were so much fun become a thing of the past, quickly fading from memory. But the desire still lingers.

CAMRA, the world-renowned Campaign for Real Ale, is stepping up to the plate, standing up to promote the social/community life of those with Celiac (Coeliac) Disease. This year, CAMRA is giving space for the First International Gluten-Free Beer Festival, to be held in conjunction with the CAMRA Festival in Chesterfield, UK on Friday and Saturday, February 3-4, 2006. Special thanks to Nick Wheat of CAMRA, Kim Koeller of AllergyFree Passport and Dr. Steve Ford for chairing the Gluten-Free Team!

CAMRA has built a reputation of promoting the small brewer and the needs of niche markets. It campaigns for greater appreciation of traditional beer as a part of a national heritage; promotes quality, value and choice; and supports the public house as a focus of community life. CAMRA's flagship event, The Great British Beer Festival, draws over 47,000 people annually to celebrate beer.

CAMRA recognizes the Celiacs' alienation from ordinary life and has embraced Gluten-Free Beer as an hybrid style that deserves recognition within the brewing industry. With expansion of Gluten-Free Beer brands into the mainstream, the Celiac could, once again, enjoy a beer with friends at his/her local pub or brewhouse.

The First International Gluten-Free Beer Festival will be held as part of the Chesterfield Beer Festival, "Wessex to Essex," at The Winding Wheel on Holywell Street in Chesterfield. The Winding Wheel is famous for showcasing concerts, musical events, "Evenings with", exhibitions and lecture series, the perfect setting for such an event.

A selection of casks and bottled beer – all Gluten Free – will be available during the fest. This is a new niche market, with limited availability of the newer beers under development. These limited prototypes will be available at the Saturday lunch session only.

Times:
Friday, February 3, 2006 – 5:00-11:00 p.m.
Saturday, February 4, 2006 – 11:00 a.m.-3:00 p.m.
Saturday, February 4, 2006 – 6:30-11:00 p.m.

Beers attending:

CASK
Cask-Conditioned Against the Grain – Fine Ale Club, UK

BOTTLES
Against the Grain – Fine Ale Club, UK
Gluten Free Ale – Hambleton's, UK
Pioneer Lager – Green's, UK
Trailblazer Lager – Green's, UK
Herald Ale – Green's, UK
Discovery Beer – Green's, UK
Explorer Stout – Green's, UK
Premium Lager – O'Brien's, AU
La Messagère – New France Beers, CA
Gluten Free Beer – Ramapo Valley, USA

CANS
Kukko Lager - Laitilan, Finland
Kukko Pils – Laitilan, Finland

Awaiting Confirmation
Bi-Aglut (aka Free-Aglut) – Bi-Aglut, Italy
New Grist – Lakefront Brewery, USA

Tasting - Samples Only
Trail's End Chestnut Brew – Lee & Lynda's, USA

Avoid the disappointment of a "sold-out" session by purchasing your tickets in advance.  Details are at the Chesterfield Beer Festival website.
For further information, on the
First International Gluten-Free Beer Festival:
 www.glutenfreebeerfestival.com
 This site is under construction, and will be available as a hub for Gluten Free beer and brews, representation of the event, and contact information to the brewers who are expanding the beer market for Celiacs worldwide.

Cheers!

For books on the Gluten Free lifestyle, view: Gluten Free Book List
You Should Also Read:
Barley Free - Gluten Free Beer for Celiacs from Lakefront Brewery
Gluten Free Chestnut Beer - Trails End Chestnut Brew
Ask the Beer Fox - Is Bud Safe for Celiacs ?


Related Articles
Editor's Picks Articles
Top Ten Articles
Previous Features
Site Map





Content copyright © 2023 by Carolyn Smagalski. All rights reserved.
This content was written by Carolyn Smagalski. If you wish to use this content in any manner, you need written permission. Contact Carolyn Smagalski for details.