5 Quick Ways to Visually De-Clutter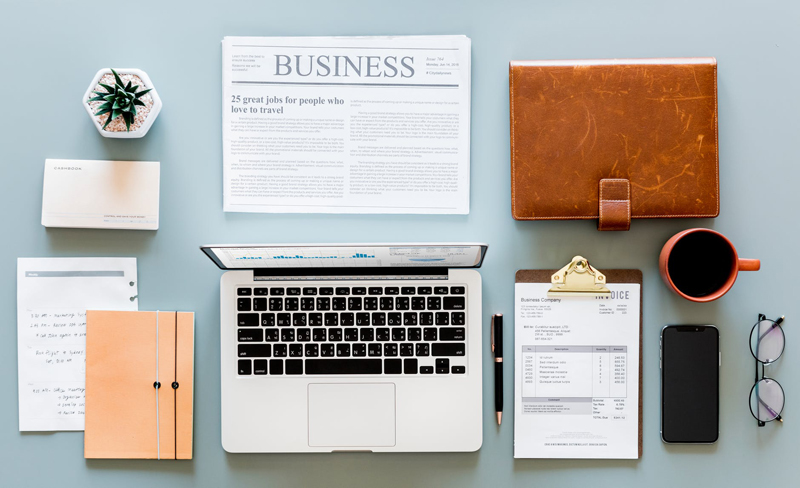 Ask ten people what organization looks like and chances are good that at least eight of them will say "clean, simple, and de-cluttered." Though being organized doesn't mean that your home or office needs to look like it belongs in the pages of a glossy magazine, it does mean that extraneous stuff is out of the way and that it's easy to find the stuff you want, need, and enjoy.

Though really and truly getting organized takes planning, time, and effort, there are quick and easy ways to achieve the clean and simple look in the meantime. (And no, dumping everything in grocery bags and tossing them in the closet isn't one of them.) Read on for some painless shortcuts to de-cluttering.

Clear off your most visible surfaces
Generally speaking, the more visible clutter is, the more frustrating it is. So it pays to clear off the spots you (or others) are most likely to see on a regular basis: your mantel, the main kitchen counter, the coffee table in your family room, the credenza in your office, and so on. Start by taking everything off the surface and dusting or cleaning it off, and then look through the things that you removed. Which of them really deserve to go back where they were, and which could safely be put elsewhere, moved to storage, or given away? Choosing only a few truly meaningful items to put back will instantly make the surface look less cluttered and will make it much easier to use and enjoy those special items.

Reconsider collections
Collections--whether of teapots, ceramics, Star Wars figures, thematically related items, or other tchotchkes--walk a fine line between being valuable and enjoyable and being straight-up clutter. Often, what begins as a fun group of things becomes a serious frustration: how to store it all? How to display it? How to keep track of it?

If you're a collector, take stock of your collection and decide first of all whether you really enjoy it; if you continue to amass things without deriving any pleasure for them, it may be time to put on the brakes. If collecting is still a worthwhile pursuit, make a deal with yourself that you'll designate a specific spot to display your items and will limit the number you keep out at any one time; the remainders can be cataloged, put in a sturdy container, and stored safely away until you're ready to swap them out.

Give bulletin boards a clean sweep
We all have one: some sort of bulletin board--whether it's an actual board, the front of a fridge, or some other flat vertical surface--that's been holding the same stuff for months, if not years. Rather than adding another layer (and more clutter), start fresh: take everything off and selectively put things back one at a time. I did this recently with my refrigerator doors, and decided not only to update what I displayed (goodbye, outdated photos and dog-eared postcards!), but also to add some magnetic picture frames. They help keep my photos safe in a damp kitchen and also make the surface look much neater.

Line up your books
I have shelves full of books that, no matter how neatly sorted (by height, by author, by color) always managed to look somewhat cluttered. Then I followed a bit of advice I read in a design book and pulled all of my books forward so that their front edges are in a straight row (rather than wider volumes, such as art books, being closer to the edge of the shelf and narrower books, such as trade paperbacks, being pushed farther back). Though I was skeptical at first, I'm now a convert: my bookshelves suddenly look much more organized and less cluttered, despite the fact that they hold the exact same number of books as they did before. Especially great is the fact that the entire process took about 15 minutes.

Containerize
Finally, a quick and easy way to cut visual clutter is to stash things that would otherwise be out and about in boxes, bins, or baskets. This also makes it easier to find what you're looking for without having to dig through piles or search through unrelated stuff.

Of course, I'm not proposing simply dumping stuff into boxes and bins and shoving them somewhere. Rather, the idea is to corrall things into appropriate containers, label them, and keep them handy. For example, if you have stacks of photos swimming around your desk, you might stash them in a shoebox, write on the box what's inside, and store the box on a nearby shelf until you have time to sort through the pictures. The containers you use don't need to be fancy, and they don't need to be the final resting place for whatever you put in them; they just need to effectively keep stuff together.

Use these five ideas to bring some visual peace and quiet to your space while you work on the more labor-intensive aspects of organizing: planning, sorting, creating systems, and changing habits. The visible changes can be a great motivator to stick with organizing when the going gets tough, and they serve as a great preview of what's ahead.


Editor's Picks Articles
Top Ten Articles
Previous Features
Site Map





Content copyright © 2019 by Emily Wilska. All rights reserved.
This content was written by Emily Wilska. If you wish to use this content in any manner, you need written permission. Contact Kelly Jayne McCann for details.