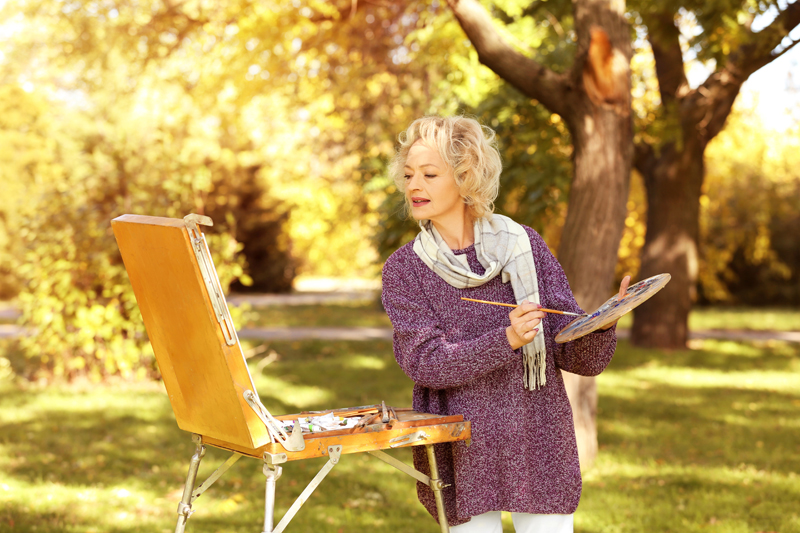 There's an old Frank Sinatra song that tells us, "Love is lovelier the second time around." He probably had no idea at the time he sang those words that there would be as many late marriages as there are today. According to the 2008 U.S. Census, approximately 370,000 men and women married who were over the age of 55.

A late marriage may or may not be lovelier, but it is definitely different from a marriage in one's younger years, says psychologist, researcher, and author Nancy Kalish, Ph.D. In her books, and articles published in Psychology Today, Dr. Kalish discusses the concerns of older adult marriages and how to deal with them successfully.

One example of an issue that older adults often face in second marriages involves long-time friendships. Old friends may be uncomfortable and feel disloyal going out with the new spouse, or may not even like the new spouse's personality. The new partner might not like being around the old friends either; he or she may have the feeling of being compared to the first spouse and falling short. To survive the second marriage, everyone in the friendship circle should try to be flexible and keep a sense of perspective, or unfortunately the friendships may suffer and eventually end.

Some issues that are small to one partner may be very important to another. Dr. Kalish cites some examples from studies conducted with older adults in late-life marriages. They included differences in opinion concerning: wearing old wedding rings with the new rings; displaying photos of deceased spouses; which house becomes home and which one to sell; whose furniture is kept; pet issues – do the pets get along and are there too many; heat and cold temperatures in the house; times to go to bed; loudness of the TV and other sound systems; handling finances; spending money; eating out versus in; religion; intimacy; comparisons with deceased spouses.

Through research review and interviews, I have discovered that discussion, compromise, and accepting the trade-offs are usually the best ways to resolve most issues -- both partners focusing on the love and respect each has for the other being paramount.

There needs to be an understanding that the original husband and wife grew together after numerous years and that these shared aspects do not die with the spouse; the happier the marriage was, the more the surviving spouses will try to keep those aspects alive in themselves. Further, if the man or woman or both has lived independently for a number of years, they bring the "single" parts of themselves into the second marriage, too.

Not all first marriages are happy ones even if they lasted. Psychologists have found that the happier the marriage was, the quicker the surviving spouse, especially a widower, will get remarried. Many older adults who are widowed seek no further love and that is right for them. Others find a new beginning in a second marriage. The later stages of life are full of surprises no matter what the choice, and can be lovely either way.

I have one set of friends who married later in life, in their 80's! They are doing fine. They are both still active, travel, exercise, and work together on their small farm. They said that they realize each day is special and take the time to enjoy it together. They don't focus on the small stuff, but on how they can have the best quality of life possible with the years they have remaining.



Related Articles
Editor's Picks Articles
Top Ten Articles
Previous Features
Site Map





Content copyright © 2023 by Patricia Villani, MPA, PhD. All rights reserved.
This content was written by Patricia Villani, MPA, PhD. If you wish to use this content in any manner, you need written permission. Contact Patricia Villani, MPA, PhD for details.