An Older Brain Can Learn New Tricks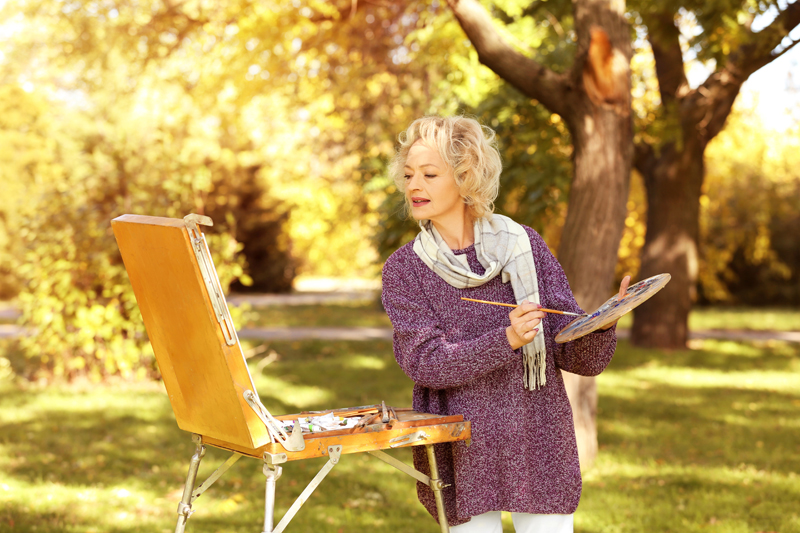 We frequently hear (or tell) the stories about how forgetful we've become as we've aged. These incidents are frustrating and sometimes scary. Years ago, it was believed that all persons gradually became "senile" or "demented" in older age. Now we know that this concept is incorrect and that dementias and Alzheimer's disease are not a normal part of aging. About 5 percent of Americans between the ages of 65 and 74 have Alzheimer's disease, and this number increases to about half at age 85 plus.

Many studies have shown that the brain remains capable of regrowth, learning, and retaining new facts and skills throughout life. Although there are tremendous differences among individuals, some cognitive abilities continue to improve well into older age, some are constant, and some decline.

Glitches in memory can be caused by many physical and psychological conditions that are reversible: anxiety, dehydration, depression, infections, medication side effects, poor nutrition, and psychological stress, to name a few. If we can treat these conditions, our memories will often improve as a result.

Don't believe the ageist notion that there is nothing we can do to improve our aging brain. Several articles, books, and websites offer tried and true ways to nurture our brains and improve our memories. We need to do the research and seek out ways to keep our minds as sharp as possible to age successfully.

In addition, there are numerous tips to help us recall things more easily -- a sample is included here:

• Keep "to do" lists and put them where we will see them often.

• Establish a routine and follow it. For example, if we take medicines at the same times every day, we will be more likely to remember to take them.

• Don't rush. We need to give ourselves time to memorize a new name or recall an old one.

• Keep everything in its place: If we always put our reading glasses in the same place, we will always know where they are. Put items that we don't want to forget in a place where we will see them. For example, hang our keys close to the exit door we use most often.

* Keep a paper or electronic calendar of important dates where we can see it and check it regularly.

I personally do all of these things! For example, I create To Do lists and then put them by my front door for the grocery store and other stores so I remember to take them with me. I hang my car keys on a hook by the front door and leave them there. I keep a pair of eyeglasses in my car and in my bedroom in addition to my purse so they are always handy. I have one calendar on the refrigerator and it's hard to miss.

The memory glitches that occur normally during older age are subtle and do not have to interfere with the overall quality of our lives. If we are making serious errors that are beyond the norm, we should report our concerns to a health care provider. As with any health care issue, the sooner we diagnose the problem and begin treatment, the better.





Related Articles
Editor's Picks Articles
Top Ten Articles
Previous Features
Site Map





Content copyright © 2023 by Patricia Villani, MPA, PhD. All rights reserved.
This content was written by Patricia Villani, MPA, PhD. If you wish to use this content in any manner, you need written permission. Contact Patricia Villani, MPA, PhD for details.