A Healthy Immune System-Dr. Mary Jo DiMilia, M.D.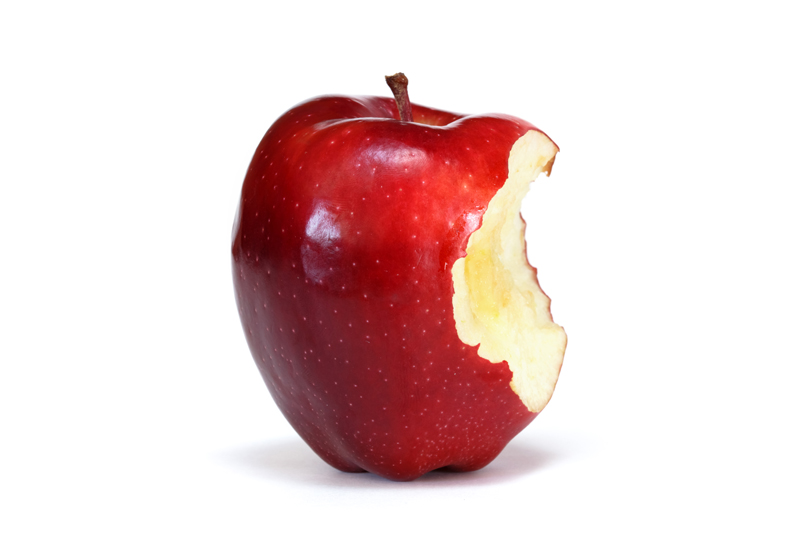 A healthy immune system means a healthy body. The only way to maintain optimum health is to keep the immune system functioning properly. That's not always an easy task in this day and age. The modern diet is depleted of many of the vitamins, minerals, antioxidants and other nutritive factors that are essential to the body to maintain a healthy immune system. If the immune system is below its optimum level, we are much more prone to illness.

Dr. DiMilia is here today to provide her medical expertise and tips on how to stay healthy this year beyond simply washing hands.

Dr. Mary Jo DiMilia, M.D. practices Internal Medicine and Pediatrics at Mount Sinai Medical Center in Manhattan, NY. Her practice combines conventional medicine with complementary and alternative medicines Dr. DiMilia also serves as Mount Sinai's on-air representative for CNN, NBC, ABC, CBS, WB, FOX, and all of their affiliates. She is quoted regularly in the NY Times, and other national publications. Her specialties include speaking about current illnesses and health issues such as the flu, colds, cancer, vitamin and herbal therapies, and discussing pediatric illnesses, childhood diseases, and prevention.

Victoria: Dr. DiMilia, I want to thank you, for taking the time out of your very busy schedule, to talk with us today.

Dr. DiMilia: It's my pleasure.

Victoria: How important is it to build your immune system?

Dr. DiMilia: Taking care of and strengthening our immune system is very important. The immune system is comprised of a system of organs and cells that work together to keep us healthy. This complex system is working around the clock, but most people only think about it during the winter months. We encounter germs on a daily basis so immune system health should be a year-long concern.

Victoria: What helps build the immune system?

Dr. DiMilia: A variety of things can help build the immune system. Maintaining a healthy, well-balanced diet is our first line of defense. Our body needs key nutrients that are found in certain foods to stay healthy. For example, antioxidants are very important. At the cellular level, antioxidants help deactivate free radicals, damaged cells that can damage other healthy cells. Free radicals are natural by-products of many processes within the body and are also created by exposure to various environmental factors such as tobacco smoke and the sun's UV rays. Antioxidants stop free radicals before they can damage healthy cells. Colorful fruits and vegetables such as blackberries, blueberries, red kidney beans, red peppers and carrots are all rich in antioxidants.

Regular exercise, proper sleep and effective stress management can also help maintain a healthy immune system.

Victoria: Are there other foods you would recommend?

Dr. DiMilia: Oranges, tomatoes, potatoes, spinach and other leafy greens contain vitamin C, an important immune-booster. In addition, a diet with adequate amounts of zinc (at least 8 mg/day and no more than 40 mg/day for women and 34 mg/day for men) is also beneficial. Zinc can be found in seafood such as oysters, crabmeat and fish, poultry, eggs, milk and cooked oatmeal.

Victoria: What vitamins and herbs do you suggest we take?

Dr. DiMilia: Recent studies have shown a variety of herbs and vitamins to be beneficial to the immune system. Besides vitamin C and zinc, which I just mentioned, Echinacea and Andrographis are helpful. Most people are familiar with Echinacea as it is one of America's most popular herbal products. Andrographis, a lesser known herb, has long been used in traditional Indian and Chinese herbal medicine as an immune booster. Recent clinical studies have shown Andrographis to be effective in strengthening the immune system.

Andrographis is widely used in Europe and is a one of Sweden's top-selling herbs, but it hasn't been widely available in the U.S. until recently. Nature's Resource, one of my favorite herbal supplement lines, now offers a multi-nutrient (containing herbs, vitamins and minerals) supplement that contains Andrographis. It's called TriMune. TriMune is great because if taken at the first sign of feeling under the weather, it can help you feel better faster. I have given TriMune to several of my patients over the past couple of months to help preserve their overall health this winter season.

Victoria: Any safety tips you would advise when taking vitamins and herbs?

Dr. DiMilia: Always, always, always discuss supplement use with your doctor. This is especially important for those who take prescription medication. Some herbal remedies can decrease the effectiveness of prescription medications. For example, garlic may interfere with some cholesterol-lowering drugs and St. John's Wort may lower contraceptive effectiveness.

Reading the label is also important. A product's label will provide information on active/key ingredients, dosage/serving size, how to take the supplement (with or without food and how frequently), expiration date, warnings and special information for pregnant and lactating women.

The American Botanical Council and Nature's Resource created a consumer education initiative called Herbal ABCs. Herbal ABCs helps consumers make educated decisions on herbal supplement use. The multi-page, extended label features extensive information on the specific supplement, drug/herb interactions, contraindications, adverse effects, allergy warning and special safety instructions. This way, consumers can get more information on the product before they walk out of the store with it.

Victoria: What would you recommend for parents with young children? How can they protect themselves from cold & flu?

Dr. DiMilia: Parents with young children are especially susceptible to germs. Children who attend school or daycare are exposed to a variety of germs throughout the day, which they then bring home to their parents. A few things I'd recommend include:

Wash your hands frequently and don't forget to get under the fingernails. It's important to wash your entire hand using warm water and soap. If a sink is unavailable use an alcohol-based hand sanitizer

Avoid touching your eyes, nose or mouth. Germs can be spread from your hands to these more vulnerable places

Get proper sleep. The average adult needs at least 8 hours of sleep each night. Sleep helps the body reduce stress and rejuvenates the immune system

Clean all shared spaces. Children touch everything. It's important to keep all surfaces that your children come in contact with on a daily basis clean and sanitized

Victoria: Is there anything else you feel is important Dr. DiMilia that you would like to add?

Dr. DiMilia: Here are a few additional tips that may help you stay healthy.

Drink plenty of fluids. Water flushes your system and re-hydrates you. A typical healthy adult needs 8 eight-ounce glasses of fluids each day. Green tea, one of the world's most popular beverages, is also a good choice as it is an antioxidant and helps fight free-radical damage

Get some fresh air. A regular dose of fresh air is important, especially in cold weather when central heating dries you out and weakens the immune system. Also, people tend to spend more time indoors during the cold weather season, which means more germs are circulating in crowded, dry rooms

Don't smoke! Smoking and even being around smoke profoundly zaps the immune system. Smoke dries out your nasal passages and paralyzes cilia, the delicate hairs that line the inside of your nose and lungs that help keep germs out of the body. Experts contend that one cigarette can paralyze cilia for as long as 30 to 40 minutes

Cut Alcohol Consumption: Heavy alcohol use destroys the liver, the body's primary filtering system. Alcohol also dehydrates the body – it actually takes more fluid from your system than it puts in.

Dr. DiMilia also is a member of Pharmavite LLC's board of medical & health experts. Pharmavite is the manufacturer of Nature's Resource herbal supplements, Nature Made and OLAY™ vitamins.




You Should Also Read:
The Common Cold
Naturally Boost Your Immune System
The Great Immune System


Related Articles
Editor's Picks Articles
Top Ten Articles
Previous Features
Site Map





Content copyright © 2022 by Victoria Abreo. All rights reserved.
This content was written by Victoria Abreo. If you wish to use this content in any manner, you need written permission. Contact Victoria Abreo for details.