Hotel Hacienda Guachipelín, a Review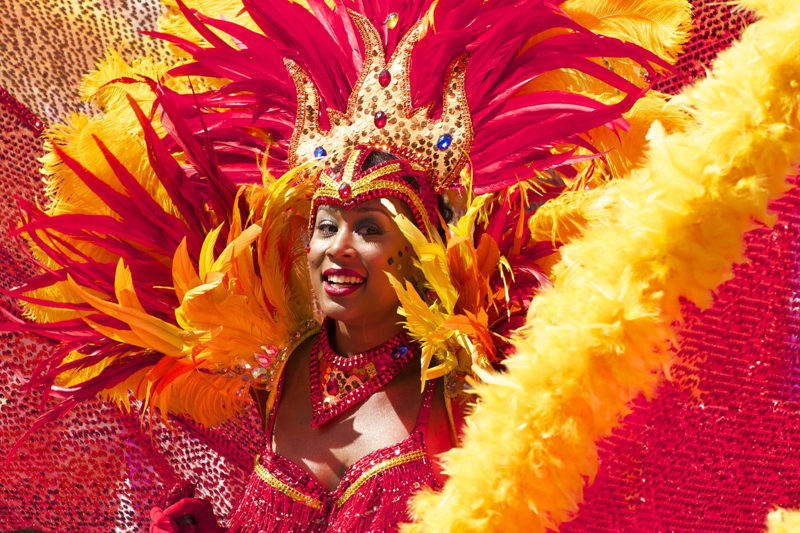 Hacienda Guachipelín in Guanacaste, Costa Rica, is a ranch founded in the 19th century. The ranch originally extended from the summit of the Rincón de la Vieja Volcano all the way to the Pacific Ocean. Acquired in 1975 by Tomás Batalla Esquivel a well-known cattle and purebred Spanish horse breeder, the property continues to be a working ranch. In 1985 Don Tomás and his children opened an ecotourism hotel on the property to share the beauty of the area with adventure and nature travellers. Hacienda Guachipelín continues its traditional work of raising cattle and horses.

The reception area is in a building that is more than a century old and was part of the original Hacienda. Just outside of reception there are lush gardens, an outdoor pool and a soothing volcanic mud pool. The large swimming pool is continuously filled with natural mineral spring waters from the volcano.
Hotel Hacienda Guachipelín has 52 comfortable guest rooms and 2 luxurious suites. The grounds are expansive with a profusion of exotic flowers, birds and native trees. During the day you can see gorgeous horses grazing on the lawn in front of the lodge.

The restaurant is open to nature with amazing views of the Guanacaste lowlands, mountains and the night time stars. Breakfast is included and is always fresh and delicious, the coffee is superb. There is an intimate bar tucked away on the lower level of the restaurant which is open-air and surrounded by native trees and flowers. The bar is a cosy niche in which to wind down your evening stargazing and listening to the night sounds of nature.

Not just a hotel, Guachipelín is a destination on its own. Guachipelín is an ecotourism lodge where you can enjoy natural hot springs, virgin forests, jungle waterfalls, volcanic mud pots, and an incredible serpentarium. The on-site adventure center offers a wide array of adventure, nature and relaxation tours. Some of the adventures that you can enjoy include horseback riding on scenic trails that cover the huge ranch. You can take one of the best canopy tours in Costa Rica, in addition to the traditional zip lines, it includes rappelling, rock climbing, via ferratas, hanging bridges and Tarzan swings. There is a waterfall canyoning tour, and the must see 25 meter high Oropendola Waterfall, the double waterfall Las Chorreras, and La Victoria Waterfall reached by hiking a steep trail for the more adventurous.

Hacienda Guachipelín is still a working ranch and they offer a "Cowboy for a Day" adventure where you can experience herding cattle and horses with the real "Sabaneros" from the pasture to the corral. Tubing the Rio Negro is breathtaking and there are hiking tours through Rincón de la Vieja National Park to view the two active craters of the volcano. Rincón de la Vieja translates to "old Lady in the corner", not a very rousing name but this park is sensational! Rincon de la Vieja National Park surrounds Rincón de la Vieja Volcano, a still active volcano which last erupted in 1991, and is covered with tropical dry forest that is alive with wildlife including more than 200 species of birds, armadillos, deer, monkeys and coatis.

If you get tired of all the adventure you can relax at the Simbiosis Volcanic Mud Springs and Spa. I personally recommend starting with a 15 minute natural sauna which opens your pores, then on to the volcanic mud pots to apply the pure mineral clay mud all over. Let the mud dry on your skin then wash it away by taking a shower. Then relax in one of three thermal water pools for about 20 minutes. Finish your treatment with a cold shower to close your pores and you feel wonderful with silky smooth skin. In addition to the basic treatment, Simbiosis offers a number of massages, facials and whole body treatments including foot reflexology, venous return, chocolate wrap, mud wrap, facial and neck massage and couple's massage.

Hotel Hacienda Guachipelín has more adventure, nature and relaxation than you can imagine. There is a lovely gift shop with tasteful Costa Rican souvenirs, adventure supplies and gear, field guides, books and a good assortment of snacks. If you do tire of the nature, adventure and relaxation, some of the most magnificent beaches on the Pacific Ocean are only one hour's drive from Hacienda Guachipelín.

I have been to Hacienda Guachipelín twice and still have not experienced all there is to enjoy there. I highly recommend this eco-friendly destination for a taste of Costa Rica on a budget. There is no other place that I know of that offers such a wide array of adventure, relaxation, great food, great staff and commodious lodging. I recommend going from May to November to take advantage of off-season pricing which makes it truly quite a bargain.



Related Articles
Editor's Picks Articles
Top Ten Articles
Previous Features
Site Map





Content copyright © 2022 by Valerie Aguilar. All rights reserved.
This content was written by Valerie Aguilar. If you wish to use this content in any manner, you need written permission. Contact Valerie D. Aguilar for details.