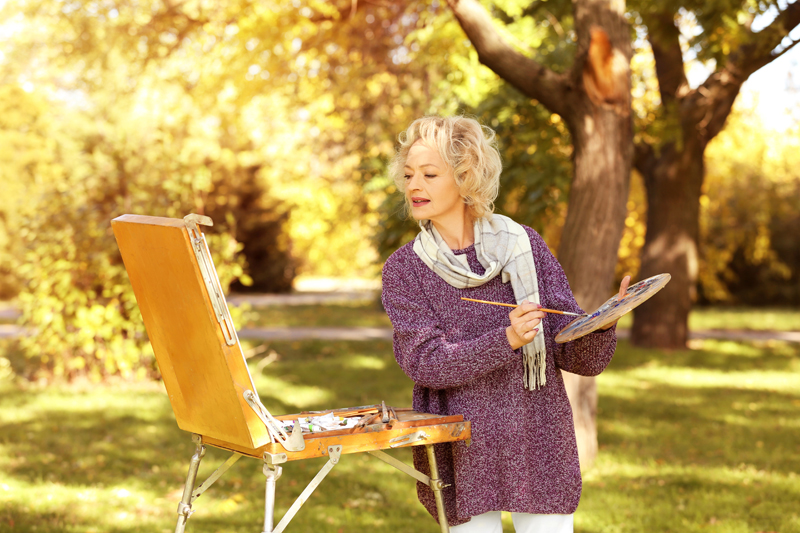 Many of us have had problems with our feet, but as we get older the problems seem to grow: everything from heel pain to an ingrown toenail. These problems can affect our mobility and independence so it's important to address them soonest.

In the summer we have a tendency to wear sandals and more comfortable shoes than in winter, so more noticeable problems seem to occur in winter months. I have friends that see a podiatrist regularly, but for those of us who don't, there are many signs that should push us to get specific help with our feet. Here are some problems that are common as we age and some recommendations provided by foot specialists that may help.

An ingrown toenail is one that grows into the skin and is not only painful but can get infected. This isn't always something that you can fix yourself. Diabetics should be especially careful and should see a health care professional right away. The rest of us can try soaking our toe in warm water and applying an antibiotic and a bandage. If the infection doesn't disappear in a few days, we should see a podiatrist. The doc will cut the nail and insure it doesn't grow back in that spot again.

Fallen arches are another common foot malady as we age. If we become overweight or have rheumatoid arthritis our chances for having this problem increase. Fallen arches cause pain in our arches and behind the ankle and up the leg. The loss of elasticity is permanent sad to say. Various fixes are suggested and in time, some of them can work. A running shoe with good arch support is the first thing to try. You can purchase over the counter arch supports for the running shoes and other shoes that can help over time. If this doesn't work after a few months, it is worth it to spend the money for custom supports called orthotics or a brace if the condition is very severe.

Pinched nerves are also common because they result from problems such as hammertoes, bunions, and too tight footwear. The result is uncomfortable and it feels as if we are standing on a stone (something that shouldn't be there) and also cause burning, numbness and a stinging sensation. Resting with ice on the foot may help along with an over the counter pain medication (with a doctor's OK). A larger toe space in our shoes and a special pad placed below the pad of the foot can also help. More severe problems may need steroid injections or eventual surgery.

Achilles tendinitis is also an issue as we age and can be caused by high heels, overuse, and obesity. High heels over time can shorten the Achilles tendon at the back of the heel. This causes pain which can be alleviated by a shorter heel and rest. Elevating the heel and applying ice helps along with an ibuprofen (with your doc's OK). Lower your heels in the future. If this doesn't work, you may need a walking cast for a while or physical therapy to treat the problem.

Last but not least is plantar fasciitis, another ailment that can cause chronic heel pain. This problem can be caused by obesity, inflammatory disease or the structure of the foot. Over the counter arch supports, calf stretching, ice, rest, elevating the foot and anti-inflammatory drugs can help. If the problem persists, physical therapy can be very helpful, as well as orthotics or a steroid injection. All of these suggested remedies help reduce pain and inflammation.

It's important not to let ourselves compromise our independence, even temporarily, by foot problems. At the outset, we need to take action, and if none of our home remedies work, we need to seek professional help pronto!




Related Articles
Editor's Picks Articles
Top Ten Articles
Previous Features
Site Map





Content copyright © 2023 by Patricia Villani, MPA, PhD. All rights reserved.
This content was written by Patricia Villani, MPA, PhD. If you wish to use this content in any manner, you need written permission. Contact Patricia Villani, MPA, PhD for details.