Seeking Companionship After 50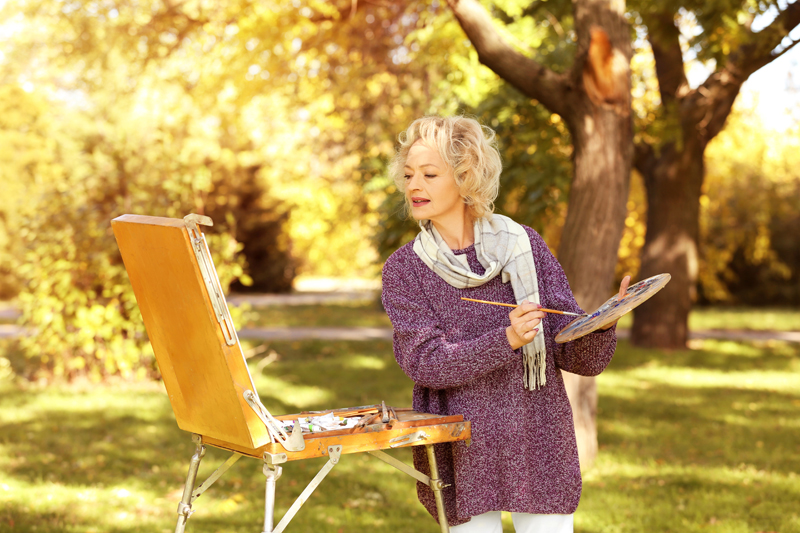 When we dated in our younger years, our friends "fixed us up," or we met new companions in a variety of settings, including work. As we age, seeking a new friend and potential partner can be a disconcerting activity, especially if we haven't been "out there" in years. Regardless, we may feel that finding a compatible friend will enhance our quality of life, and that a positive result will make our efforts worthwhile. If that is the case, we need to experiment with a variety of ways to reach out, and on line dating is among them.

A 2012 AARP online dating survey of adults age 50+ showed that older Americans are open to dating online -- they are looking for a serious relationship (48%) and friendship/ companionship (26%); 14% of respondents said they are using online services for casual dating. The top three reasons why people over 50 have tried an online dating site are: they are able to meet a broader range of people; there is no pressure - they don't have to reply or talk to people they don't want to; and, a friend recommended it.

There can be many natural concerns about dating, especially following the death of a spouse or a divorce later in life. Sometimes our friends and family may not encourage us to date, seem overprotective, or view dating in older age as risky. While some adult children are open to their parent dating again, others may feel threatened or disrespected. Some children feel that a parent dating again dishonors the parent who died. Family members may also worry about the new person affecting their inheritance. These issues can be a real barrier for older adults who want to meet someone.

It is important to make our own personal decisions that affect our happiness and base them on how we want our future years to unfold. Discussing our views with our loved ones ahead of time and providing reassurances that our search will be a prudent one can ease tensions and help make our choices understandable.

Once we decide to move forward, we should take steps to ensure that the dating process is as safe and enjoyable as possible. I've used on-line dating sites and they can be useful to meet new people and to help determine the kind of person you want in your life at a specific point in time. No matter if I'm looking for a long term relationship or a friendship, I am very careful to meet initially in a public place and get a good sense of the person before I let him know my address or personal information.

It is very important to be in a positive frame of mind and approach meeting new people with an adventurous spirit. We should expect that we won't encounter a new companion immediately and may need to get together with several people before one of them "clicks." Meanwhile, we can enjoy socializing, exploring our options, and discovering new perceptions about our likes and dislikes as we search.



Related Articles
Editor's Picks Articles
Top Ten Articles
Previous Features
Site Map





Content copyright © 2023 by Patricia Villani, MPA, PhD. All rights reserved.
This content was written by Patricia Villani, MPA, PhD. If you wish to use this content in any manner, you need written permission. Contact Patricia Villani, MPA, PhD for details.