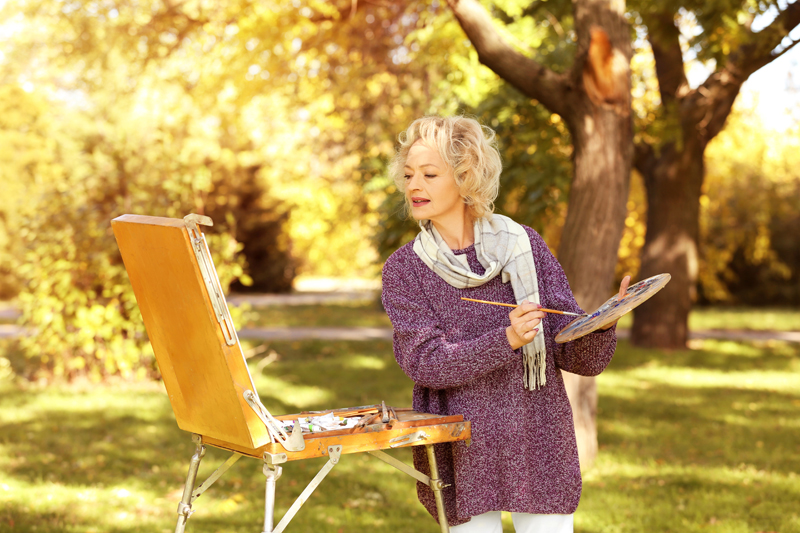 As uncomfortable and emotional as it may be to begin planning for our final years, the earlier we begin researching and making some decisions the better. We can always change our minds about certain aspects of our plans, but we at least will start the research and documentation process so that those we trust can take the necessary steps to fulfill our wishes when the time comes.

Many people would like to make plans but aren't sure where to begin. It is easy to become discouraged about planning because our loved ones may be uncomfortable discussing these sometimes upsetting issues. As a result, older adults may not be vocal about their own preferences and quietly defer to the choices their offspring make for them.

Deferring to others can be a mistake, because it is just as crucial that we have peace of mind and a good quality of life in our final years as at any other time in our lives - some say even more important - because we may be very vulnerable at that point and unable to speak for ourselves. Finances often play a role in the choices we make in our last years, and finances also affect decisions others will make about our care if we can't make them - another good reason to speak out and document what we will want for ourselves.

An assumption some of us make about our last years is that we will be fraught with pain and discomfort and we will lose all productive time. That may not be the case. It is possible that we will be able to do some of the things we enjoy right up until our last hours (e.g., reading, painting, listening to music, sitting in the garden, talking on the phone, watching movies and TV, and more) and should keep that in mind when thinking about some of our future choices. We also have to consider other possibilities – maybe we will not have a high functioning level part of the time; we need to think about what we would want for these eventualities.

Some issues that we need to resolve and document are:

•What persons do we want to be our advocates in our final years? Having more than one advocate has multiple advantages when we can't speak for ourselves. If we choose people who know us well, have the time to help us, live near us, are good listeners, and work well with others (such as with people in emergency rooms, hospitals, and other types of service providers) we can feel comfortable that our needs will be met and decisions will be made collectively with our best interests in mind. It would not be prudent to select an advocate who has totally different religious beliefs, or is strong willed, or is known not to bend to the decisions of others.

•If we are no longer able to take care of our activities of daily living (bathing, cooking, bathroom), would we prefer to stay at home and get help? Move to an assisted living facility? Move in with a family member and hire caregivers? If we make a choice, let's say "stay at home," then we need to investigate how to best pursue this option, and speak about and document this choice so that our loved ones know this is our preference. Thinking about how to cope with different scenarios is advantageous so we don't feel blindsided when the time comes to make real decisions based on our functional state.

•Hospice care at end-of-life is considered the most advantageous to the family and the person who is dying. It is very important that doctors and family members know that enrolling in hospice is our preferred choice. If hospice/palliative care isn't our preference, then this choice also should be discussed and documented and other alternatives selected.

•It is also crucial that our doctors and family members know what measures we would select to extend our lives if we are terminally ill. These include: CPR; feeding Tube; surgery for fractures; breathing machine; antibiotics for pneumonia; surgery for blood clots; any other. Many people have disagreements with family members about their preferred choices at this point, some based on religious beliefs.

This is why older adults are encouraged to carefully document their choices, and give these choices in writing to their doctors and loved ones. Seeking out a lawyer to prepare a Living Will is also an option. This document should be widely distributed to friends, family and healthcare practitioners.

As we age we can revisit some of our final years/end of life choices and ensure that they are still what we want for ourselves and make the changes accordingly.

Lawyers who are knowledgeable about eldercare are also great resources who will encourage us to make Living Wills and to state our choices in a legal document. It is recommended that individuals prepare both informal and legal documentation because some friends and family members may not realize that legal advice was sought, will misplace or lose copies of the legal paperwork, and/or may not refer to the legal documents until after an individual has died. For this reason, we should have more than one advocate who knows about, and will respect, our wishes.

Many websites offer articles and planning materials to help us research and ponder our choices so we can make good decisions for our final years. Take some time and in a few hours you will have thought through what your preferences are and have them well documented.

I personally have an updated will and a living will and have planned for the type of funeral I would like to have. I am not bragging....believe me it took me years to get here, and it is a huge relief!










Related Articles
Editor's Picks Articles
Top Ten Articles
Previous Features
Site Map





Content copyright © 2023 by Patricia Villani, MPA, PhD. All rights reserved.
This content was written by Patricia Villani, MPA, PhD. If you wish to use this content in any manner, you need written permission. Contact Patricia Villani, MPA, PhD for details.