Essential Oils for Stress Relief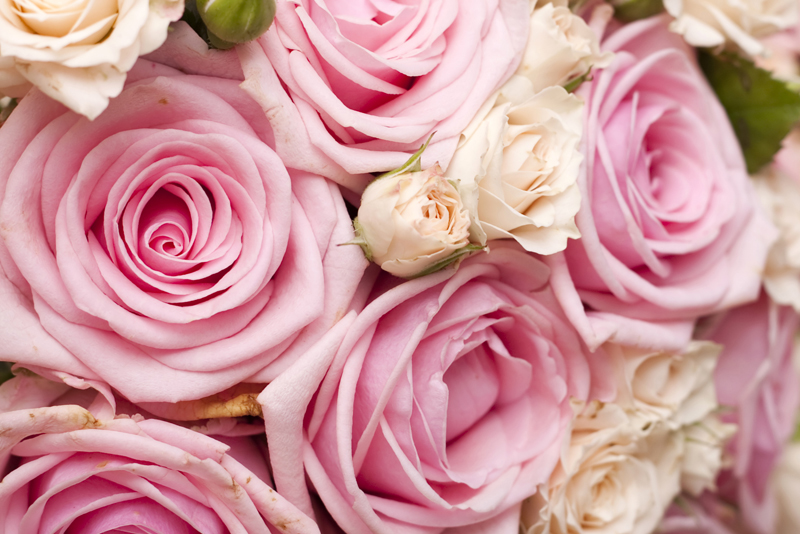 Stress. Does just the mention of the word make you short of breath or just plain old tired? We can certainly do without it, however it always manages to find it's way into our lives.
I was talking to a colleague that has just come through cancer treatment successfully. Woo hoo!! Her hair is growing back beautifully, however she hit a point where it began to thin out again. So we went through the check list of what products she's using, how often, did an ingredient check and everything checked out. Then I asked her how her mom was doing. That's when everything came into focus.
As it turns out, her 94 year old mom had taken a bad fall and was hospitalized. My colleague was scheduled to go to St. Martin and was considering canceling her trip. The doctor suggested she go because there was nothing she could do for her mother but allow her to rest. I should also add that there are two sisters who were also there to attend to her mom while my colleague went on a much needed vacation.
The stress of her moms fall and going on a much needed vacation for herself put her stress level over the top.
Stress!.
There's bad stress and joyous stress. Bad stress is something no one wants, but it usually happens at one time or another in our daily lives. Joyous stress can also cause changes in life, such as getting married or having a baby.
You can also experience bad stress after losing your job, having a job you hate to go to, always being broke, and the death or separation from someone close. We all know too much of that can hurt us physically as well as mentally. How you cope with stress will differ from one person to the next.
If you cannot avoid the stress, and most of us can't, the next best thing to do is to learn how to handle it. Some people seek professional help, while others find their own way of coping. It depends on each individual need. The one thing everyone can do for themselves is learn to relax and take time out.
How Do You Handle Stress?
I'm a bath person, some people do yoga while others take long walks. However you handle your stress, handle it or it will handle you.
So with that being said, I'm going to share a few recipes for bath takers that my friends and I have used and exchanged to handle stressful times in our lives.
These blends are made using essential oils, so you can experiment with the amount of oils and actually create your own unique blends You may want more or less sandalwood, rather than lavender, for instance. The best way to add essential oils to your bath are to blend them in sea salt and then add them to your bath water just before you step into the tub. The oils are volatile and will evaporate quickly. Here we go:
TAKE 5 BATH TREATMENT
2 drops bergamot essential oil
2 drops clary sage essential oil
2 drops sandalwood essential oil
2 drops neroli essential oil
4 drops lavender essential oil
1 cup of sea salt
Use a dropper or orifice top to distribute the oils into the salts.
Store in a glass or pet plastic jar
OOOO AWWW BATH TREATMENT
4 drops lavender fragrance oil
4 drops chamomile fragrance oil
4 drops sandalwood fragrance oil
1 cup of sea salt
Use a dropper or orifice top to distribute the oils into the salts.
Store in a glass or pet plastic jar
Here is a recipe for smelling salts that you can use at work, or wherever you need relief, should a bath not be in order. These smelling salts travel well in a purse or a pocket. Again, the recipes for use with the salts can vary according to your likes and dislikes of the oils.
TO THE RESCUE SMELLING SALTS
1 tablespoon rock salt
2 drops lavender essential oil
3 drops chamomile essential oil
Mix all ingredients together and use as necessary. When the smell doesn't seem as fresh, you may toss out and start over, or just add more oil.
I hope you'll never need to use any of these recipes but we know that life will send us one reason or another to at least remember that we have them. If you like what you've read, share this article with a friend.
That's it for this week. As always ...
Life Never Smelled So Sweet!
Juliette's Website
https://www.nyrajuskincare.com
You Should Also Read:
Article on stress


Related Articles
Editor's Picks Articles
Top Ten Articles
Previous Features
Site Map





Content copyright © 2022 by Juliette Samuel. All rights reserved.
This content was written by Juliette Samuel. If you wish to use this content in any manner, you need written permission. Contact Juliette Samuel for details.