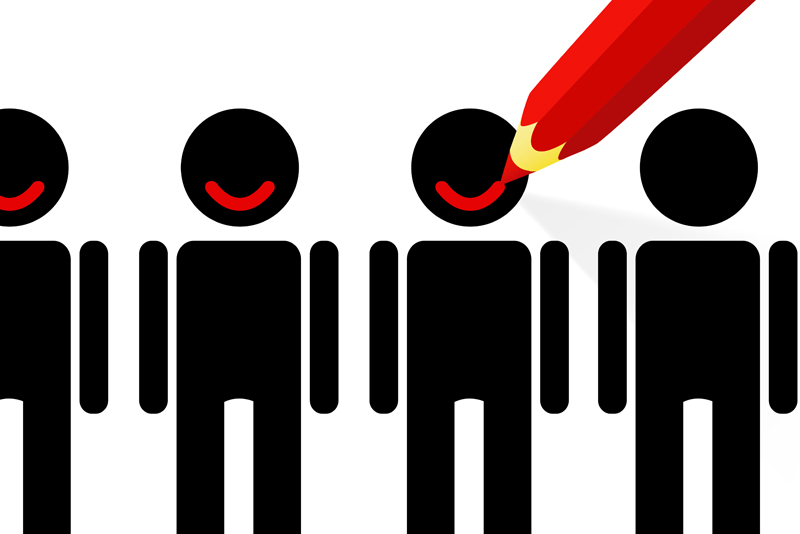 One of the criteria for writing a weekly article for BellaOnline is that is shouldn't be all about me. Unlike other editors on this site, though, I cannot be an expert on my subject "12 Step Recovery". So anything I write is what I have learned, my own opinion, or sometimes a very personal experience. People in recovery seem to share so many experiences both past and present. I think anyone who has read the Big Book of Alcoholics Anonymous has seen themselves in page after page. This article is definitely classified as a personal story. I share it with you not to tell you all about me but in the hope that you see something of yourself and your journey in recovery.

Two nights ago I spent more than a few hours in a hospital emergency room. My husband took me there because he thought I was having a stroke. I was not aware of anything until I sat in a wheelchair in the hospital and the nurse was asking me those scary questions like, "What is your name?" and "Do you know what year it is?" Fortunately, I was lucid enough to answer correctly.

The ER is where it ended but the important part of the story is where it began. I didn't use the tools of recovery that I had toted around for quite a while and I didn't even realize it. Recovery has done miraculous things for me in every aspect of my life. In some way, though, I continue to believe that I have to be almost above human even though I know it is progress not perfection. Recovery constantly tells me that I don't have to be perfect (that belongs to Step One). I know that but that does not change the fact that I still have the need to be stronger or better or smarter or maybe it's more like never let them see you sweat! In other words, I have to prove myself to myself and that has taken me down the wrong path.

I don't know what came first; stress or depression. In my addiction, I had the need to take antidepressants (prescribed, of course), because I was downright depressed. I guess to this day I will never know if they worked or how well they worked because I drank every day I took them. So now in my recovery, I truly had thought that feeling stress and depression were part of my past. What a huge mistake! So when I began to feel stress due to a new position, I did everything I could to stifle it because I didn't want old defects to appear. This was brought to mind in a step meeting. We were reading Step Six from the "Twelve Steps and Twelve Traditions". I had shared at that meeting (which was a few weeks ago) that my new position was very stressful but I was working on defects I now recognized like control, self-righteous anger, being a victim. What I didn't do, however, was ask my Higher Power to help me out with focusing on positive behavior and serenity.

The stress got worse and worse and now I was feeling victimized and miserable and somewhere in all of this, I began to feel less than and depressed. I isolated because I didn't want anyone to tell me what I already knew (yes, a defect). I began procrastinating (another defect). I didn't go to meetings, I didn't speak or email to sponsees or friends, I stopped going to the gym, and every day my head ached, I had no energy and all I wanted to do was come home from work and rest.

I knew I was stressed but still had not convinced myself I was feeling depressed because I had too many people that depended on me. Oh, how important I am! I became caught up in the confusion of thinking that I can move forward without help and that I would get over it.

If you have never suffered from depression, it is hard to understand. Actually, trying to explain it is like trying to explain why you can't get rid of an addiction. Why can't you just pick yourself up and move on? Just like why can't you just stop drinking, or drugging, or eating? If we could do it all by ourselves, most of us would. But we cannot.

After almost four weeks of this misery, I am in gratitude. I am in gratitude because my Higher Power was working with me and for me even if I didn't realize it. All of the prayers I said were granted but like everything else, in His time. I didn't get to the point where drink was an option. But had I continued with this cycle of stress and depression, who knows? Instead, He brought me to my senses by getting me to an ER and forcing me to look at my life today. Both the ER doctor and my doctor diagnosed my "episode" as stress and depression.

I am a believer in medications when they are taken as prescribed. There are times when we need medication to bring us to the level where we can think clearly. When I left the doctor's office I told him I would let him know about the antidepressants. Today, as I stared out my office window, feeling less stress but not less depressed, I am pretty sure I am going to give him a call. Recovery doesn't mean that we have to live on the edge. Recovery means that we have to live life on life's terms and sometimes life just isn't what we want it to be. I want to be happy, joyous and free. I have a good chance if I am free of my addictions(s) and I have a better chance if and when I learn how to take care of myself. Taking care of myself means doing whatever I can to remember that I have people in my life who care about me and a Higher Power who continues to do for me what I cannot do for myself.

Namaste'. May you walk your journey in peace and harmony.


You Should Also Read:
Addiction and Depression


Related Articles
Editor's Picks Articles
Top Ten Articles
Previous Features
Site Map





Content copyright © 2022 by Kathy L.. All rights reserved.
This content was written by Kathy L.. If you wish to use this content in any manner, you need written permission. Contact Kathy L. for details.