What you need is Nanny McPhee!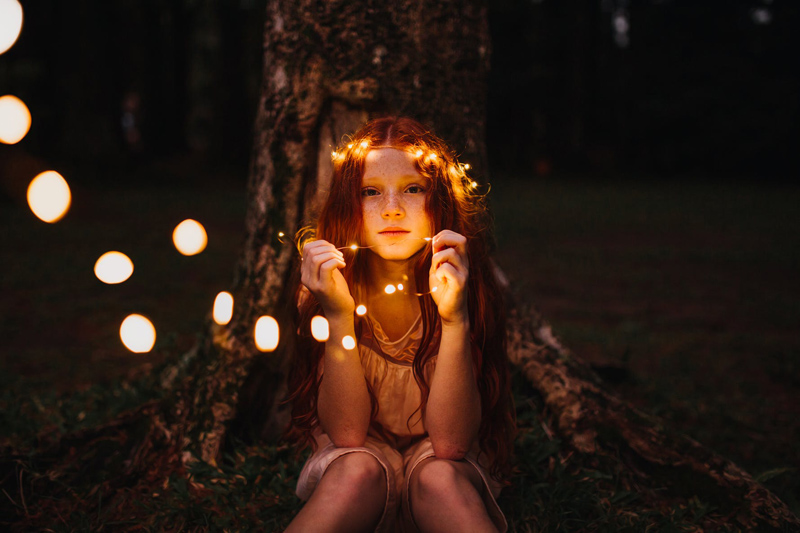 In this dark and witty fable, Emma Thompson plays Nanny McPhee, a person of unsettling appearance and the 18th governess to be employed in the Brown household. After the death of his wife, Cedric Brown (Colin Firth) finds himself alone raising seven ill-mannered and unruly children who have been dedicated to running away every nanny who steps her foot into their old county house, with it many architectural oddities, gardens and staircases. This is until Cedric starts receiving mysterious messages that state, "What you need is Nanny McPhee." Nanny McPhee, with her formidable, foreboding presence and magical powers, steps into the Brown household ready to do what no other nanny has been able to do. She sets rules that must be followed and exhibits a frown that totally terrifies the youngsters. Nanny McPhee takes control and the children quickly learn that their horrid behavior will only lead to swift, magical, and often, startling consequences.

Nanny McPhee's presense doesn't just affect the children, but also Cedric, the local funeral director who is facing financial ruin and is counting on the inheritance of his rich Great Aunt Adelaide, played by Angela Lansbury in her first big screen appearance in two decades. Great Aunt Adelaide gives Cedric an ultimatum: Marry within 30 days or lose custody of his children.

Unknown to even himself, Cedric secretly longs for the scullery maid, Evangeline (Kelly MacDonald) who is equally beloved by the children. Because of his lack of awareness of his feelings, Cedric seems doomed to marry Mrs. Quickly (Celia Imrie), a well-named, golddigging crone.

As plans continue to be made for the wedding, Nanny McPhee continues to improve upon the children's behavior. And, something startling begins to happen: Every time that Nanny McPhee succeeds at getting the children to follow one of her rules, her appearance changes, a wart disappears from her face and she seems to be getting slimmer. It is by the end of the movie that Nanny McPhee's appearance is quite pleasing.

So, we're left with questions. Will Cedric marry Mrs. Quickly? Or, will he realize his feeling for Evangeline? Will the children continue to behave? What happens to Nanny McPhee?

You Should Also Read:
Nanny McPhee : Official Site
Nanny McPhee : Trailer
Nanny McPhee: Rotten Tomatoes


Related Articles
Editor's Picks Articles
Top Ten Articles
Previous Features
Site Map





Content copyright © 2022 by Cathy Spearmon. All rights reserved.
This content was written by Cathy Spearmon. If you wish to use this content in any manner, you need written permission. Contact Cathy Spearmon for details.