Orange / Orange Juice Carbs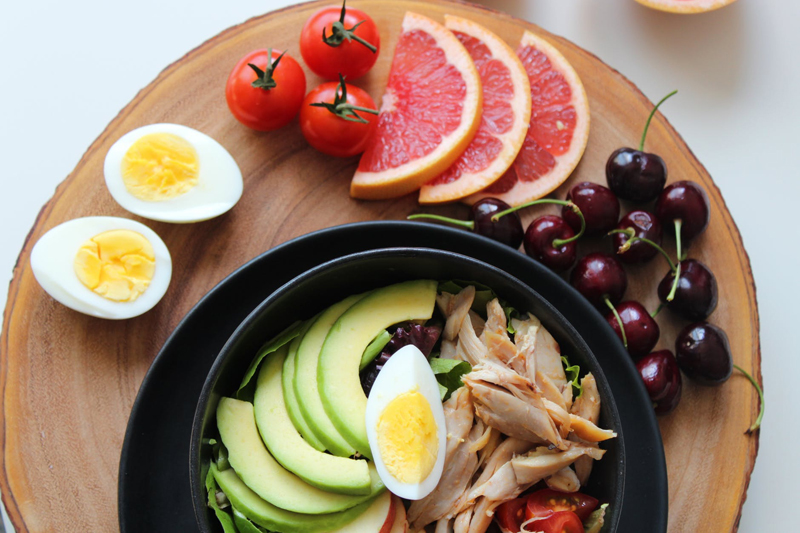 The Orange Growers have done a great job of convincing all humans that they must drink orange juice every day to stay healthy. It's the rounder version of the 'apple a day' doctors used to recommend. However, these round spheres are FULL of natural sugar.
Let's start with the initial round sphere. An orange is about 12.9g of carbs per orange, depending of course on how large, small, sweet, sour, ripe, not ripe it is. You can never get an exact measurement with a fruit or vegetable - you're always dealing with averages. It's odd to me that they would peg an average at 12.9g instead of 13g, but there you have it.
Now this is a fair amount of sugar - but you're getting some good here, too. You also get 7g of fiber - we all need fiber in our diet! You get over 100% of your daily vitamin C. You get 15% of your folates, and a smattering amount of other nutrients.
OK, let's say that instead of that orange, you drink down an 8oz glass of orange juice. You just lost ALL of your fiber!! Zero, zilch. And in the meantime, your sugar load has skyrocketed to 26g of carbs. I'm reading this off a Tropicana Homestyle Pure Premium box, but it's pretty much the same on all commercial orange juice packages.
Yes, you get your vitamin C, but I'm not sure most of us would eat a candy bar that had Vitamin C in it and consider this a good deal. Hopefully you are taking a daily multivitamin as you should be - which means you're already getting your vitamin C you need every day. Drinking down a sugar drink to get more makes little sense.
There are a few low carb orange juices on the market - for example the Carb Countdown Orange Pineapple Juice. This gets you all your vitamin C, with a great flavor, for only 4g of carbs. That's a *huge* difference. If you really want to drink orange juice, I highly recommend this. But really, if you get yourself hooked on OJ in the morning, then you're stuck in the position of being at someone else's house or out on a trip and drinking the sugary variety because they don't have a better option for you. So then you're dealing with the sugar rush, post-sugar slump, etc. that happens.
In general, if you want a ~13g orange as a sweet dessert or a treat, that seems fine with me. It's got fiber, it has nutrients, and for a person not on induction it should fit in with your daily carb intake. But if you're going to drink liquid sugary orange juice daily to "be healthy", it might be time to rethink your plans.
Lisa Shea's Library of Low Carb Books


Related Articles
Editor's Picks Articles
Top Ten Articles
Previous Features
Site Map



Follow @LisaLowCarb
Tweet





Content copyright © 2019 by Lisa Shea. All rights reserved.
This content was written by Lisa Shea. If you wish to use this content in any manner, you need written permission. Contact Lisa Shea for details.