The Hidden Words - Book Review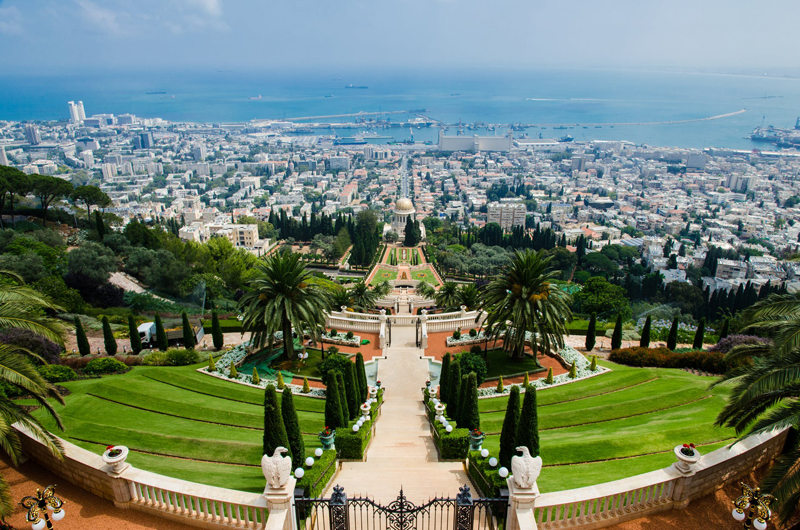 This little book is one of my favorites, because it is chock full of bite-sized nuggets of wisdom, much of which is already familiar to anyone with a religious background. Herein is the core of religion in general, and the Bahá'í Faith in particular. It is a collection of short passages, mostly written in the mid-nineteenth century, which contain a prescription for human happiness. Speaking as the voice of God, Bahá'u'lláh reinforces age old wisdom and provides new assurances of the spiritual nature of humanity and God's purpose in its creation.
There are exhortations to develop virtues and behave in accordance with the laws of God, not to abandon the spiritual life for fleeting material sovereignty. There are also rebukes of heedlessness, self-indulgence, covetousness, pride and vainglory. Idleness and sloth, backbiting, and tyranny are denounced. Mankind is warned that their deeds will be judged and retribution will follow, but throughout, there is abundant reassurance of God's love, patience and forgiveness of those who genuinely ask for it.
According to Adib Taherzadeh, in his masterful four-volume review of the Writings of Bahá'u'lláh,
The Hidden Words
is "a mighty charter for the salvation of the human soul. It shines as a beacon of light to men lost in the world of darkness and materialism; it gives light to their eyes, enabling them to see the path to their Lord. It also warns them of the many pitfalls on their way and extends a helping hand at every turn."
The Revelation of Bahá'u'lláh,
Vol 1, p. 74
The purpose of this little book is to detach humanity from its greatest enemy, the self, and relieve them of attachment to the material world--described as anything which prevents the soul from drawing nearer to God. Bahá'u'lláh taught that creation is there for the benefit of mankind, and that all of it can be enjoyed--but only without becoming attached to it: "Should a man wish to adorn himself with the ornaments of the earth, to wear its apparels, or partake of the benefits it can bestow, no harm can befall him,
if he alloweth nothing whatever to intervene between him and God,
for God hath ordained every good thing, whether created in the heavens or in the earth, for such of His servants as truly believe in Him."
Attachment has other forms than just material goods. Pride in such things as accomplishments, knowledge, social position, popularity and family history can all be barriers as well, and ridding oneself of them is not easy. Study and application of the instructions and guidance in
The Hidden Words
can be very helpful in this process. Bahá'u'lláh Himself describes it as a "treasury of divine mysteries," the essence of the revelations of the Prophets, clothed in "the garment of brevity."
Note:
there is no gender neutral noun/pronoun for God in the English language, so when the masculine is used in these passages translated from Arabic and Persian--both of which
do
have a specific set of pronouns for deity--Bahá'u'lláh does not mean that the Creator is male, or that the instructions apply only to men.
The book is currently in print, available from Amazon and Bahá'í bookstores, and can also be read free online at several places, including
here
.
I am not affiliated with or an employee of these companies, and the materials reviewed in this article were purchased by me.
You Should Also Read:
Who is Bahá'u'lláh
The Purpose of Creation
What is a Manifestation of God


Related Articles
Editor's Picks Articles
Top Ten Articles
Previous Features
Site Map





Content copyright © 2023 by Cheryll Schuette. All rights reserved.
This content was written by Cheryll Schuette. If you wish to use this content in any manner, you need written permission. Contact Cheryll Schuette for details.