The French Don't Diet - Will Clower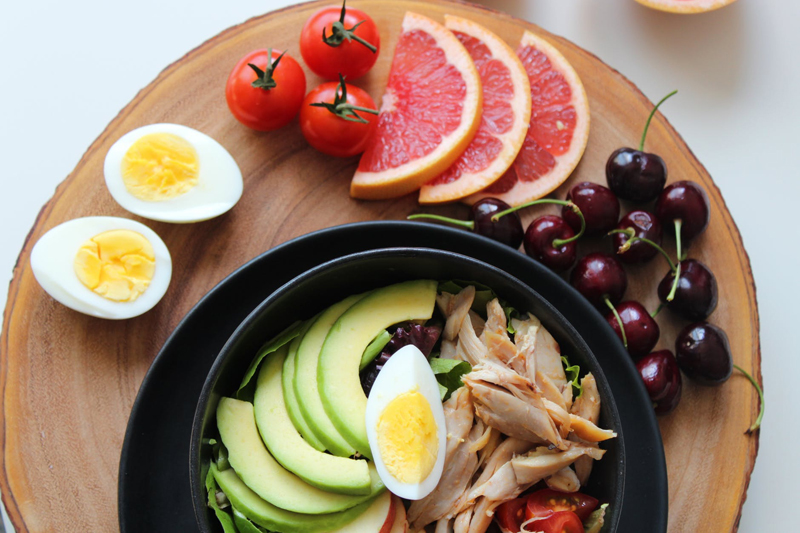 Dr. Will Clower explains in his book The French Don't Diet that the key to eating healthily is to incorporate it as your daily way of life. You don't go "on" a diet - you redo how eating and exercising are parts of your life.
If you've read The Fat Fallacy, Clower's previous book, then this might seem very familiar to you. The keys to being a healthy human involve ... a healthy lifestyle! If you eat slowly, eat fresh food, go for long walks with friends and have a stress-free lifestyle, you're probably going to have a healthy body too.
It makes a lot of sense. Imagine yourself in a medieval village. You're not sitting inside watching TV all day. You're walking around the village, talking with friends. You're eating fresh vegetables from your garden, fresh fish from your pond, and homemade wine washes it down. When you eat, you're not gobbling down sugar-filled treats in front of a TV. Instead, you're talking, laughing, and drawing out the meal so that you feel full more naturally.
Of course, I have to comment that Dr. Clower takes great glee in bashing other diets on the way to proving his is "the best". Since most of what his diet discusses is what many other diets also discuss - eating fresh food, getting in healthy exercise and eating in moderation - I find it a bit unnecessary. There's no reason to laugh at low-fat eaters as moronic. In fact, you want to avoid bad fats, which is what low-fat is all about. There's no reason to poke at low-carbers as silly. Low carb is about avoiding sugars and processed sweets - exactly what he is telling you to do.
The book helps you step by step through your conversion to real-food eating - what to look for in your pantry, what types of foods to add to your shopping list, how to avoid excess sugar in your food choices. There are a number of recipes, and a number of glossary items.
In general I am all in favor of most of the items promoted here. Get exercise into your daily life - go for walks, take stairs more, find activities that get you moving. Eat fresh veggies. Savor mealtimes, don't rush through eating. It's very healthy, and very common sense. It's just some of the other commentary thrown in there that seems unnecessary and demeaning to others. It's fine to say you love wine - it's not necessary to say beer drinkers are morons in the same breath, though.
Buy The French Don't Diet from Amazon.com
Lisa Shea's Library of Low Carb Books


Related Articles
Editor's Picks Articles
Top Ten Articles
Previous Features
Site Map



Follow @LisaLowCarb
Tweet





Content copyright © 2022 by Lisa Shea. All rights reserved.
This content was written by Lisa Shea. If you wish to use this content in any manner, you need written permission. Contact Lisa Shea for details.