Michael Jackson Tutors Beer Tasting at University of Pennsylvania Museum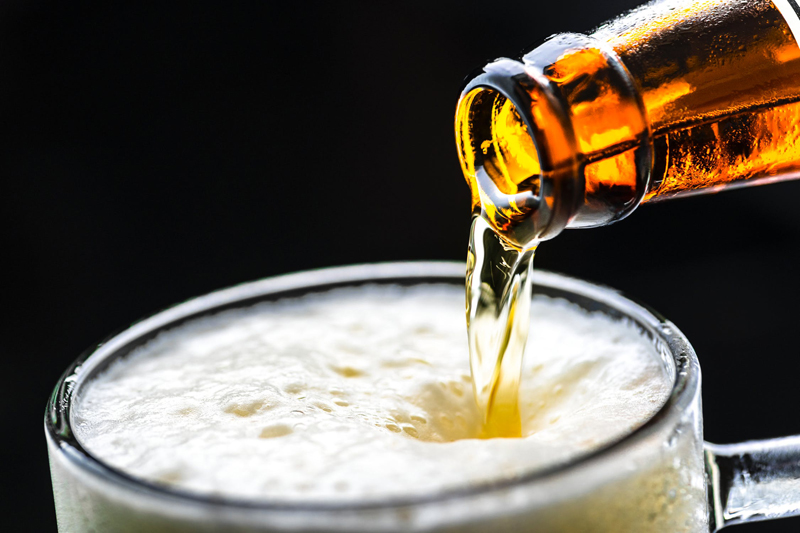 Michael Jackson, authoritative British beer expert and world-famous author, is always in the midst of great discoveries and new launches. This year on March 18th, 2006, The University of Pennsylvania Museum of Archaeology and Anthropology presents Great Grains, Great Beers, its 16th Annual Beer Tasting with Michael Jackson, part of the annual Book and the Cook event, in Philadelphia, Pennsylvania, USA.

Jackson will share his vast knowledge and entertaining anecdotes during a presentation on the fermentable characteristics of grains and the qualities and flavors they impart upon each style of beer. To add to the flash, his presentation will delve into antiquity as he introduces Chateau Jiahu, a new beer exclusively designed by Dogfish Head Craft Brewery of Milton, Delaware, USA.

A Background Primer on Beer Antiquity

Anyone who knows Sam Calagione understands his appetite for brewing on the edge. As Master of the Most Extreme Beer on the Face of the Earth, Calagione had initially assisted Dr. Patrick McGovern, an archeochemist for the University of Pennsylvania Museum - Applied Science Center for Archaeology, in the re-creation of a beer derived from archaeological findings discovered in 1957 at the tomb of "King Midas", an ancient king of Phrygia in Turkey, dated approximately 700 B.C.

Midas Touch Golden Elixir was the resulting "Ancient Ale," a honey beer flavored with herbs and saffron, based on Dr. McGovern's analyses of a residual burial drink found among the large cache of treasures at the Phrygian site.

In 2000, a dig being conducted in the Northern Chinese Province of Henan unearthed the ancient remains of the Neolithic village of Jiahu. Clay pottery, dating back 9,000 years, was a find of great anthropological significance.

Dr. McGovern and a team of research scientists from several prestigious institutions, including the University of Science and Technology of China in Hefei, the Max Plank Institute for Evolutionary Anthropology in Leipzig, and the Institute of Cultural Relics & Archaeology of Henan Province, performed high-tech chemical analyses - gas and liquid chromatography-mass spectrometry, infrared spectrometry, and stable isotope analysis - of organics that had become imbedded in the clay material of the ancient finds. Compounds of hawthorn fruit, wild grapes, beeswax – the residue of honey compounds – and rice were identified in the analyses.

In addition, bronze vessels dated approximately 1100 B.C. were unearthed along the Yellow River. Due to natural corrosion, their lids formed an air-tight seal that prevented the inside liquid, a wine-type beverage, from evaporating. This liquid had retained the aromatic qualities of wormwood, the resins of China fir and elemi, and the sweetness of chrysanthemum flowers throughout 3000 years of preservation.

The results of high-tech tests performed through Dr. Patrick McGovern were so spectacular that they, once again, fired up the imaginative juices of Sam Calagione, entrepreneur extraordinaire of Dogfish Head Craft Brewery.

These new discoveries provided the inspiration Calagione needed for the development of Chateau Jiahu. This newest offering is made with a base of rice flakes, barley malt, wildflower honey, Muscat grapes and hawthorne fruit, touched with chrysanthemum. The unique addition of Saki yeast then develops a flavor profile that bridges modern technology to antiquity.

Michael Jackson, Master of Beer Presentation

Who better to present an ancient ale of such significance than leading beer authority, Michael Jackson? During his tutorial tasting, Jackson will also elaborate on the nuances imparted to beer styles by the use of different grain varieties, methods of malting and degree of roasting. He will take you on a virtual journey across the globe as he expounds on his experiences in all parts of the world.

After Jackson's tutored presentation, patrons of the event will have the opportunity to sample a diverse selection of beer and foods prepared by the Museum Catering Company in the Chinese Rotunda. Advance reservations are required for any of three tutored tastings. Information about these tastings can be accessed at https://www.museum.upenn.edu/

Cheers!
 
You Should Also Read:
Art of the Toast - Customs & Best Phrases for Toasting
Beer Styles - Tribute to Jackson , Eckhardt , Gatza & Papazian
The Grand Embellishment of Food with Beer


Editor's Picks Articles
Top Ten Articles
Previous Features
Site Map





Content copyright © 2023 by Carolyn Smagalski. All rights reserved.
This content was written by Carolyn Smagalski. If you wish to use this content in any manner, you need written permission. Contact Carolyn Smagalski for details.