Michael Jackson - Beer Hunter Extraordinaire - Presents Belgian Beer Dinner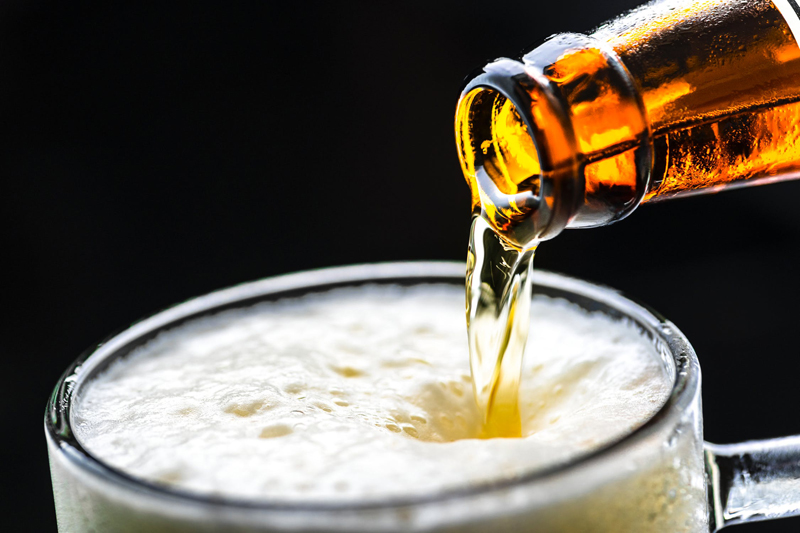 In the whirlwind that is real life, it is often difficult to acknowledge that diamonds have a place in your corner of the world. They arrest your glance with a momentary flicker, then fully engage your spirit with the intensity of their existence. Your deepest imaginings cannot believe that these treasures lie in such close proximity. The Spinnerstown Hotel Restaurant and Bar in Spinnerstown, Pennsylvania, USA is one such "congealed drop of sunlight," preserving past traditions of European brewing in an atmosphere of warm conviviality.

What began as a parcel of land granted to Morris Morris by William Penn in 1720, developed into a local resting place for travelers journeying from Philadelphia to New York City during the 1840's. As time passed and the family of John and Sue Dale purchased this country establishment in 1959, it had changed hands 15 times, making it a hot potato in the world of business, risk and finance.


In small increments, the Dales have been transforming this old gathering house into a Mecca for Beer Enthusiasts, featuring over 200 craft beers from breweries throughout Belgium, the Czech Republic, Ireland, Brazil, Germany, England, Jamaica, Mexico, Scotland, Canada, Netherlands, Thailand and the United States. The monthly "Meet the Brewer" event on each first Wednesday is quickly becoming a powerful draw as word spreads among the ranks of homebrewers, beerologists and gastronome aficionados.

A true taste of European tradition is about to spread its magical wings over the Spinnerstown Hotel when Michael Jackson, world famous author and "Beer Hunter" extraordinaire presents his World-class Belgium Beer Dinner, prepared under the talented hand of Executive Chef Karl Kerwood, Wednesday evening, March 22, 2006 at 6:30 p.m.

There exists no more legendary Belgian beer authority than Jackson. In 1997, he was inducted into the Chevalerie du Fourquet des Brasseurs, the Belgian Confederation of Brewers - notably, the first time such a distinction had been proffered upon one who did not brew. He received such tributes as the Mercurius Award, The Andre Simon Award, Glenfiddich Trophy, "Columnist of the Year" and a nomination for the James Beard Foundation Award among the nation's top culinary professionals.

The Pleasurable Merging of Beer with Food


The delicately celestial Deus Bières Brut welcomes you at the gateway of this sumptuous event, dancing in airy lightness from its complex journey of multiple fermentation cycles and riddling, through remuage and dégorgement. Aromas of apple Danish, vanilla and graininess, mix with pears, mint, citrus, thyme, coriander, alcohol and earth, while tongue sensations revel in complex intensity.

Girardin Brewery, founded in 1882 by Franciscus-Alexius Girardin in Pajotteland, Belgium, produces Girardin Gueuze, an intensely elegant bit of luxuriance, bitterly tart with cleansing sourness. Its flavor characteristics of lemon, horse blanket, cheese and funk merge seductively with an indulgent variety of Crudites, or raw vegetables, showcasing the highly drinkable nature of this ethereal offering.

Silken qualities of Cream of Parsnip and Leek Soup pair with Trappist Westmalle Tripel, nebulous in its white wine character, while sweet dough, yeast, bubblegum and fruity whisperings of pineapple and lemon hover like a halo in the air.

Saison Dupont, with its dry bitterness, green apple, luciferous touch of lemon-orange citrus and soft, light finish, merges with the flavors of the Belgian Bread Bowl, resplendent with endive, seared scallop, roasted beets, dried cranberries and apricot shallot vinaigrette.

Petite Osso Bucco in natural juices, wild mushroom risotto and baked figs touches heaven with the toffee, honey, sherry-like layers that define Grottenbier, developed through the loving process of cave aging.

Dark crystal malts and hints of port highlight Gouden Carolus Cuvee Van de Keizer 2004 as it marries the flavor profile in rack of veal with roasted fingerling potatoes, mini carrots, hari coverts and dark apple rosemary demi-glace.

Sweet endings of Crème Brulee, touched with shavings of Belgian chocolate, merge with the deep brown-garnet seduction of Trappist Rochefort 10. The tongue delights in a port-like complexity of raisins, plums, hard candy, and sherry, while hops linger in the background, imparting a firm, pleasant bitterness. The symphony continues with Oude Beersel Framboise, its fresh, raspberry base tempering the tart, puckering crisp character inherent to this style of Belgian brewing.

For more information on this spectacular, pre-pay only event, call 215-536-7242 or by internet access at www.spinnerstownhotel.com

Cheers!

 
You Should Also Read:
Trappist Beer - The Select Seven
Belgian Beer at the Brickskeller
Champagne Beer for Champagne Girls


Related Articles
Editor's Picks Articles
Top Ten Articles
Previous Features
Site Map





Content copyright © 2022 by Carolyn Smagalski. All rights reserved.
This content was written by Carolyn Smagalski. If you wish to use this content in any manner, you need written permission. Contact Carolyn Smagalski for details.