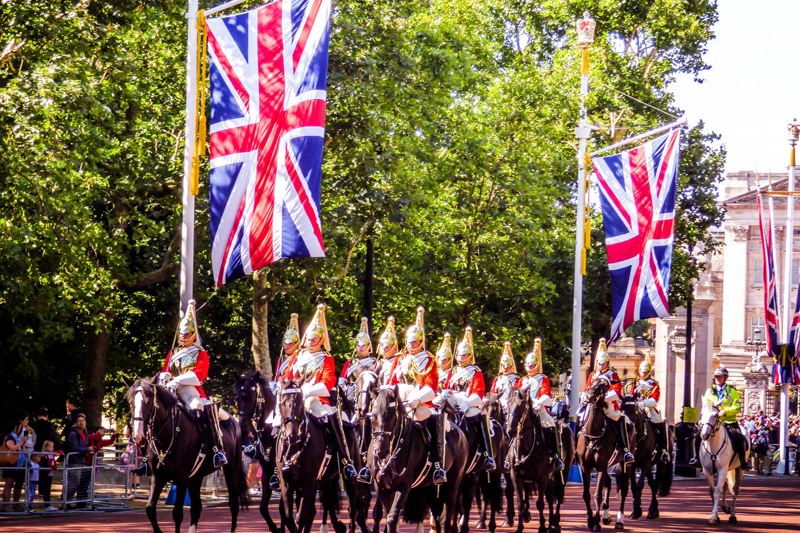 England's Queens have come to the throne by chance rather than planning, for it has taken us to the twenty-first century to acknowledge that the firstborn child of a monarch, be they female or male, has the primary right to the throne on the death of their royal parent. This article briefly explores the reigns of the Tudor queens Mary and Elizabeth. Who were these rare women who held the power of a nation, of a kingdom, of an empire in their hands for half a century between them? Women who, despite all expectation, left no heirs, resulting in the ascension of the Stuart line on Elizabeth's death.

Mary I (reigned 1553-1558)

Mary I was Henry VIII's oldest daughter; her mother, Catherine of Aragon, was Henry's first wife. Mary saw her sickly younger brother Edward rule for six years before she claimed the throne following his premature death and an abortive attempt to make Lady Jane Grey Queen of England.

Mary followed her mother's Catholic faith, a belief which guided her ill-fated decision to marry the seemingly devout Phillip II of Spain. Desperate for a child Mary suffered from "phantom" pregnancies, telling all about her that a child was due yet producing no progeny. The latter part of Mary's reign saw the burning of Protestant "heretics", many of whom escaped English shores for safer lands.

Mary's brother, the young King Edward VI, was fifteen when he died. Mary suffered illness towards the end of her reign, and in the knowledge that she had no children was forced to acknowledge Elizabeth her half-sister as her successor; Mary was only forty-two when she died.

Elizabeth I (reigned 1558-1603)

Elizabeth I was twenty-five when she started her reign in 1558. She is sometimes called The Virgin Queen, for though she had many admirers, including Sir Walter Raleigh, she never settled on a husband and never produced an heir. A sad end for the Tudor line that her father King Henry VIII so desperately tried to sustain.

Elizabeth was daughter to the ill-fated Anne Boleyn, Henry VIII's second wife, whom he beheaded. There were seventeen years – a generation – between Elizabeth and her older sister Mary. Elizabeth was intelligent and highly educated, conversant in Greek and Italian, adept at music and dancing, good at archery and horse riding.

Elizabeth proved wise in statecraft – by the time she came to the throne she had suffered rejection and danger whilst both her brother and sister – who saw her as a threat – ruled. Elizabeth strove to find a moderate path in religious matters, attempting to embrace both Protestant and Catholic in the arms of her Church of England. These efforts met with mixed success, as extremists on either side struggled against the bounds of a middle way. Elizabeth faced challenges throughout her reign, one of the most famous being her ongoing battle with her cousin Mary Queen of Scots who was executed following revelations of her complicity in a plot to murder Elizabeth. The Queen preferred negotiation to battle, but did not shirk her duties when it became evident that a Spanish invasion force had reached the English Channel. She rallied troops to a battle that resulted in defeat and retreat for the Spaniards.

Elizabeth outlived a lot of her advisers and men who had been close to her Burleigh, Hatton, Leiceser, Walsingham... She ruled for fourty-four years with a strong hand and often clear vision. Her strength was such that the queen gave her name to an era – the Elizabethan age.


If you would like to learn more about Elizabeth try Elizabeth I: A Short Biography - you will find a link to the Kindle edition below.


You Should Also Read:
The Six Wives of Henry VIII - Catherine of Aragon
The Six Wives of Henry VIII - Anne Boleyn
The Six Wives of Henry VIII - Jane Seymour


Related Articles
Editor's Picks Articles
Top Ten Articles
Previous Features
Site Map





Content copyright © 2023 by Asha Sahni. All rights reserved.
This content was written by Asha Sahni. If you wish to use this content in any manner, you need written permission. Contact Sarah V Monaghan for details.