Leading Children Through Lent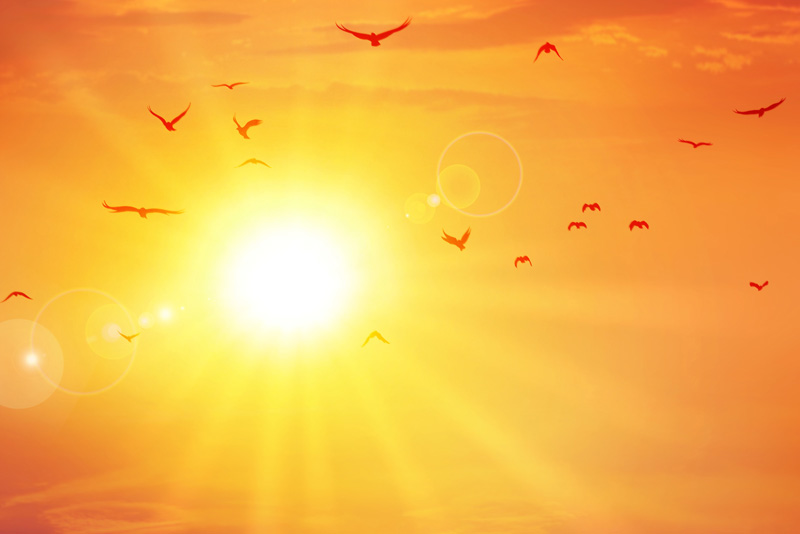 Written by guest author, Paula Laurita
As adults during Lent we can spend time contemplating the mystery of God's
love shown especially in the suffering, death, and resurrection of Jesus.
We know that freedom comes from this gift of life. As stated so well by
Eugène de Guérin, "When the soul has laid down its faults at the feet of
God, it feels as though it has wings."
Lent is a time when we consider
the passage through death to life as we follow Christ through the Easter
mystery. Preparing children to follow Jesus and to share more fully in
the love and joy He offers can be a challenge. In the time of bunnies,
eggs, flowers, new dresses, etc., how do we return our focus to
Jesus?
The butterfly is a great symbol of the resurrection. By using
the life cycle of caterpillar-to-butterfly we can gently show that death
is a change to a new kind of life and that during Lent we can change
ourselves to live a life filled with joy and excitement.
Begin by reading a book, such as The Butterfly Tree
by Joan Lowry Nixon, Eric Carle's classic The Very Hungry Caterpillar
, or Hermie: A Common Caterpillar

by Max Lucado.
After reading the book you may
lead a discussion about the story and it's relation to Jesus. Questions
should start gently with the story.
What happened to the
caterpillar? The caterpillar had to give up his old life so that he would
live the new life of a butterfly.
Which life to think is more exciting,
being a caterpillar or a butterfly?
The caterpillar did something like
what Jesus did. Jesus died on the cross to come to a new, wonderful,
risen life. Jesus' new life is so exciting.
When we follow Jesus our
life is changed into his new life. (If appropriate you may want to
discuss that death is not an end to life for followers of Jesus, but an
exciting, new life.)
We can feel sad when a loved one dies. We miss
that person because he or she is no longer with us in the same way. But,
we can also be happy for that person. We know that Jesus has called the
person to a new life full of beauty and happiness.
When we see a
caterpillar or butterfly we should remember how we are supposed to change.
During Lent we are like a caterpillar. We try to change to live our new
life more fully.
We try to do things that show we love God. How can we
show our love for God?
We try and love others as Jesus did. During
Lent we can do special things for other people to grow more like Jesus.
What can we do during Lent for other people?
What does a caterpillar
do?
How do we grow more like Jesus?
You may want to create
crafts that symbolize caterpillars and butterflies. Create a clothespin
butterfly with knob (non-spring) clothespins. Have children paint wooden
clothespins with bright colors. Fold colorful tissue paper in half, and
then scrunch the tissue into the opening in the clothespin. Tie a pipe
cleaner around the knob of the clothespin for antennae.
Paula Laurita
is the editor of the BellaOnline Italian Food site. She
has worked in a Catholic school for ten years as the school librarian.
Paula enjoys connecting secular literature in unique ways to teach Gospel
values.


You Should Also Read:
The Meaning of Lent
It's Easter - Happy Birthday !
A Good Friday Thought


Related Articles
Editor's Picks Articles
Top Ten Articles
Previous Features
Site Map



Follow @LynneChapman
Tweet





Content copyright © 2022 by Paula Laurita. All rights reserved.
This content was written by Paula Laurita. If you wish to use this content in any manner, you need written permission. Contact Lynne Chapman for details.