How Dogs Work - Seizure Alert Dogs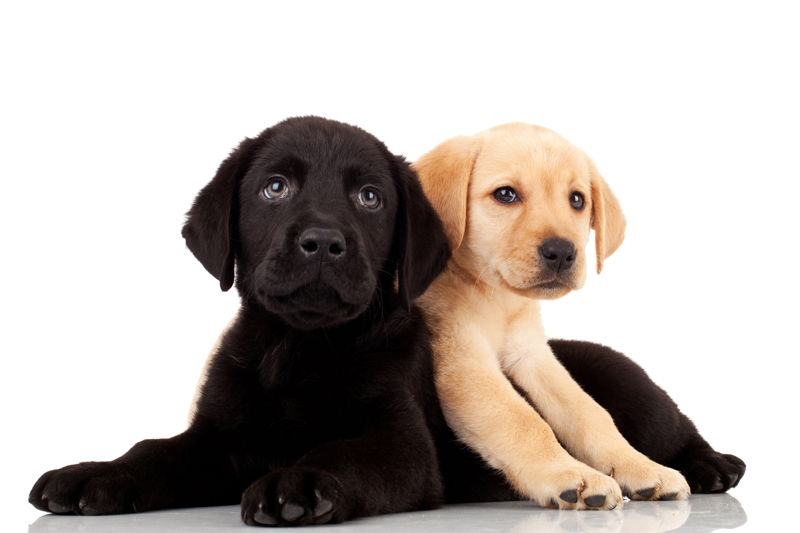 Guide dogs are one of the most often thought of types of assistance dogs, but recently dogs have been trained to lend a helping hand in all different types of situations. Some dogs have an uncanny ability to predict seizures, resulting in a type of assistance dog that is a constant companion to people with epilepsy and other brain disorders, or even those who have suffered head or brain trauma.

Seizure alert dogs are a unique kind of assistance dog in that how they do what they do isn't necessary trained; there is no preferred breed, no way to encourage dogs to develop their abilities. There are also a wide range of behaviors that these dogs demonstrate while doing their job. Some seizure dogs will alert their companions to an impending seizure by licking their face or hands, by laying down at their feet, or even by staring or whining. Dogs usually show potential as puppies without necessarily being trained, but by instead being exposed to individuals who suffer from seizures.

In many cases, people who suffer from seizures find their dogs alerting them to the upcoming episode without even being trained for it or being shown what to do.

So how do they know?

The jury is still out on this one, but there are several theories.

Dogs are incredibly sensitive to the most minute changes in human behavior. Much of what a dog infers is from body language and facial cues, and some trainers and medical professionals think that dogs are picking up on the most miniscule of changes in the brain as they are reflected in a person's behavior right before a seizure.

Another theory suggest that a dog's incredible sense of smell allows them to detect changes in a person's scent. Seizure disorders can impact the brain's chemistry, and it's entirely possible that this disruption in brain chemistry manufactures itself in the release of a certain scent that we're unable to process, but a dog can. Once the dog associates that smell with a seizure, they're aware of what's coming.

No one knows exactly how seizure dogs are able to detect seizures, but it's inarguable that they can do it. Medical professionals have seen the benefits of dogs that are formally and informally trained, and have seen the health and safety benefits of these companions.

Not all dogs will and some are better than others, knowing as much as an hour before the seizure is triggered that it's coming. It's also been found that the longer a dog is with his companion, the stronger the bond and the better the dog is able to detect whatever changes alerts him to the upcoming seizure; just one more thing that shows the strength of the connection between a dog and his human companion.
You Should Also Read:
How Dogs Work - Smell
How Dogs Work - Tails
Why Be a Puppy Raiser


Related Articles
Editor's Picks Articles
Top Ten Articles
Previous Features
Site Map





Content copyright © 2022 by Debra Kelly. All rights reserved.
This content was written by Debra Kelly. If you wish to use this content in any manner, you need written permission. Contact Bettina Thomas-Smith for details.