Craft Brewers Celebrate Blues & Brews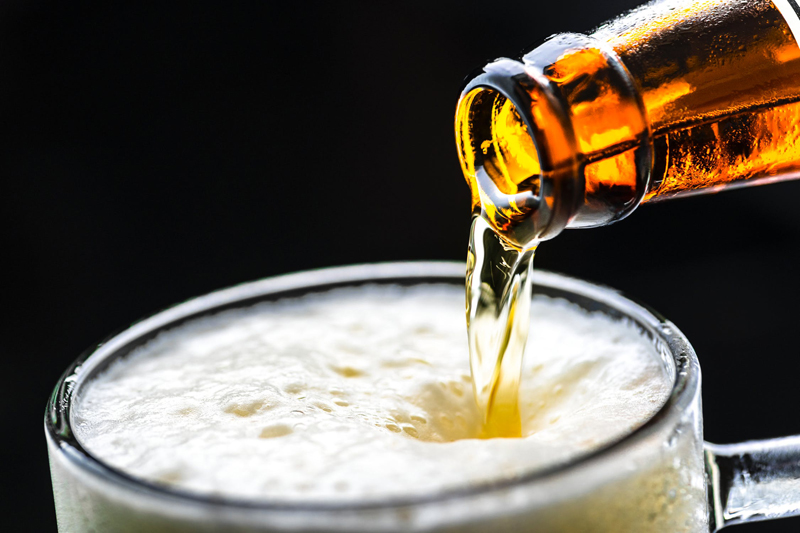 The Cascade Mountain Range and Lake Washington sits in an ethereal blue light to the Northeast of Seattle, with the jagged tops of the Olympic Mountains wrapping the west-northwest side of the city in the distance. A multi-cultural open door reveals such delights as Seattle Symphony's Benaroya Hall, Capital Hill Seattle Asian Art Museum, the Museum of Flight, Pacific Science Center, Elliott Bay Shopping District, Safeco Field, Seahawk's Qwest Field and, rising 605 feet into the air, the elegant Space Needle that seems to define Seattle as a place of the future.

With such eclecticism that seems to parallel the current nature of the craft brewing profession, the 2006 annual Craft Brewers Conference and BrewExpo America is sliding into home plate at the Washington State Convention and Trade Center from April 11-14, 2006. The 2006 World Beer Cup Competition, also a Brewers Association Event, will be linked to the conference, with the sold-out World Beer Cup Gala Awards Dinner on the 14th being the culmination of a whirlwind series of events, speeches, and drama.

But all work, and no play, can put a damper on Tommy's creativity! So play, Tommy, play…


That is just what Tom Dalldorf, Publisher/Editor of Celebrator Beer News, and the Rolling Boil Blues Band, will be doing Tuesday night, April 11th and Thursday April 13th at the Pike Pub, First and Union in downtown Seattle. Showcased in the "Battle of the Brewery Bands" on Tuesday, West meets East and in-between in a slam-bang event that highlights music as diverse as signature beer styles.

The "drunky tonk tunes" of Denver, Colorado based Marty Jones will kick-start the power-cycle with a roar, warming up the engines for more wailin' cats as the night progresses.


Funkmaster IBU Sam Calagione and D.J. Little Guy Bryan Selders of Dogfish Head Craft Brewery in Milton, Delaware will be putting on the dog with old-school, hip-hop rappin' from their enormously hot Pain Relievas "Check Your Gravity" CD, including their most popular run, Brewers Bling Bling.

Bobby Holland and the Breadline, with Rick Star of Anacortes Brewery and Rockfish Grill, Anacortes, Washington are up-tempo all the way! Traditional blues, mixed with original, contemporary sound, creates an eclectic mix of magic that promises to bring you to your feet. Two-time World Harmonica Champion Jim McLaughlin adds to the action with his exceptional riffs and digs.

Ever the "beer mavens of music," Dalldorf and the Rolling Boil Blues Band will be jammin' with electric energy as they serve up their beer-modified rockin' blues, with craft-hewn focus jack-hammered on the Seattle Beer Scene:

Goin' To Jet City (To the tune of Goin' To Kansas City)
"Goin' to Jet City
Seattle here I come
Goin' to Jet City
Seattle here I come
They got a lot of great beer there
And I'm goin' to get me some…

Well I might go up to Hale's
Rock Bottom too!
Hangin' out at Elysian
That's all I wanna do…"

Or…Hop this Town (to the tune of "Rock this Town" by the Stray Cats)

"Well me and my baby went out last Saturday night
Looking for a beer that had some serious "bite"
Tasted Cascades here
Willamettes there
Drank 90 IBU's on a dare
We're gonna hop this town, hop it all night long…"

Or maybe you should…Take Me To the Brewpub (to the tune of "Take Me to the River" by Talking Heads)

"…Take me to the Brewpub
Rock me in the Mash Tun
Wash me in the Hopback
Drink me when I'm all done…"

Let's see – "walking distance from downtown hotels – no cover either night."

My kind of town, Seattle is!

For more information surf on over to:
 www.pikebrewing.com or www.celebrator.com

Top right photo courtesy of Tom Dalldorf, Celebrator Beer News: Rolling Boil Blues Band with Tom Dalldorf - Bottom left photo: Funkmaster IBU Sam Calagione of Dogfish Head Craft Brewery

Cheers!


Grills come in all shapes and sizes, from this standard, easy-to-use gas grill to simple and super-deluxe models. Grilling is fun and there is nothing quite so satisfying as that outdoor flavor.

Weber 586002 Q 320 Portable Outdoor Gas Grill
You Should Also Read:
Oskar Blues - Leading Man of the Micro Can
Celebrating the Celebrator - Tom Dalldorf
Brewing Up Business - Dogfish Head Style


Related Articles
Editor's Picks Articles
Top Ten Articles
Previous Features
Site Map





Content copyright © 2023 by Carolyn Smagalski. All rights reserved.
This content was written by Carolyn Smagalski. If you wish to use this content in any manner, you need written permission. Contact Carolyn Smagalski for details.