Botanicals That Help Maturing Ethnic Beauties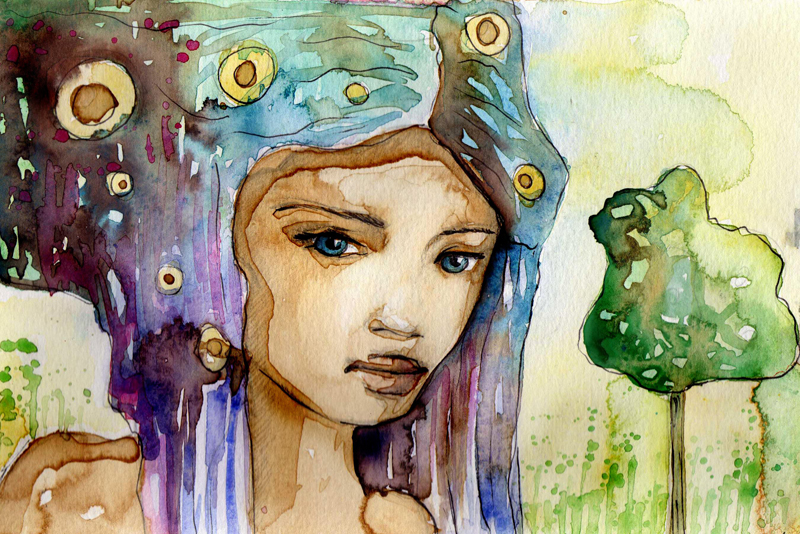 Are There Botanicals That Have Anti-Aging Properties?
Its inevitable that your bodies will mature as you go through life. It's a natural process that occurs both inside on the cellular level and outside on the skin level. The maturity level of your body depends on many factors: genetics, diet, the environment, sleep patterns and gad habits such as alcohol, excess sugar and smoking.
In order for you to feel and look your best for a longer period of time, it's important to practice healthy dietary and sleep habits. Botanicals are either used as topical products, lotions, creams, body oils or dietary products such as supplements.
Here are some of the botanicals that are used in today's market for maturing ethnic skin.
Kiwifruit
- Kiwifruit is rich in Vitamin C and contains valuable carotenoids. It helps boost collagen production in your skin.
Kudzu
- is rich in special isoflavones that activate telomerase in your blood vessels.
Japanese Honeysuckle
- is one of the best sources of the flavonoid luteolin. It helps reduce the formation of AGES (Advanced Glycation End Products) and is a powerful anti-glycation agent in your body.
Resveratrol
- found in red grapes and Japanese Knotweed (Hu Chang) is a potent bio-active compound that increases the activity of the SIR-1 (Silencing Information Regulator) gene in humans.
The SIR-1 gene reduces the aging processes in your body and silences insulin-based gene activity which is known to increase inflammation and cell death. Resveratrol helps cells stay youthful and live longer.
Goji Berry
- is rich in polysaccharides that are powerful antioxidants for cell protection. The goji berry stimulates immunity and help promote collagen production in your skin.
Cucumber
- helps protect your skin's matrix proteins, elastin and hyaluronic acids. They give your skin its youthful firmness and suppleness. It's used for reducing topical redness and inflammation.
Exactly How Do Botanicals Help With Maturing Ethnic Skin?
Botanicals give your skin
cell protection
. Plant based antioxidants decrease damaging free radicals, protect your cell membranes and protect your skin against UV damage.
Cell Regeneration
- Some botanicals promote increased stem cell production, which helps
regenerate
internal organs. The stem cell found in bone marrow tissue, migrates to where it's needed. Once there it differentiates into the specific cell of an organ or tissue to help regenerate, repair or renew your skin.
Endocrine Support
- Botanicals provide support to your adrenals, thyroid and gonad glands. In doing so, the help produce hormones that keep your skin firm, and the underlying muscles strong and youthful.
Remember …
These are just some of the botanicals used in ethnic skin care for maturing beauties. You'll learn that there are many botanicals that will enhance the beauty of your skin.
Look for quality in your products and don't always base your choice on price. See if samples are offered by the retailer, this will allow you to sample small and scale up based on what has worked.
Dedicated To Your Beauty
Juliette's Website
https://www.nyrajuskincare.com


Related Articles
Editor's Picks Articles
Top Ten Articles
Previous Features
Site Map





Content copyright © 2022 by Juliette Samuel. All rights reserved.
This content was written by Juliette Samuel. If you wish to use this content in any manner, you need written permission. Contact Juliette Samuel for details.