Slinging Mud for Beautiful Ethnic Skin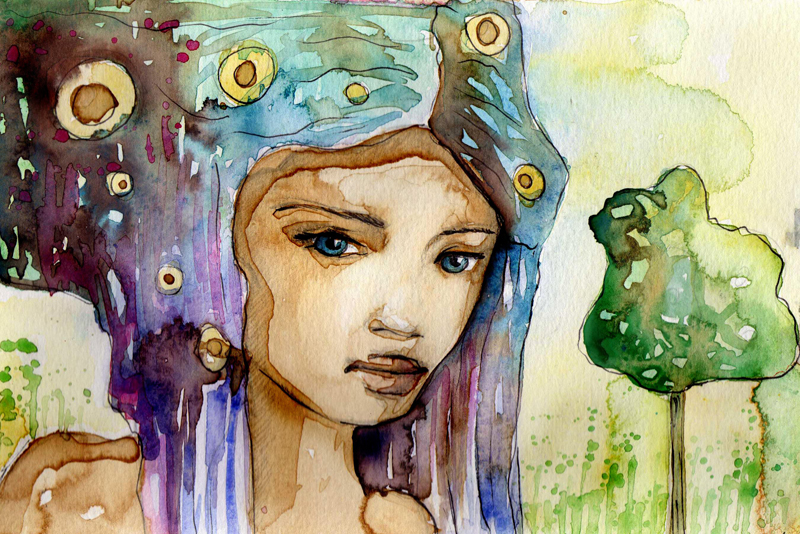 You've shaken mud from your shoes, cleaned it from your tires and even dodged a puddle or two on a rainy day, but when it comes to ethnic skin care mud is a great thing to have around. When found from the right source, mud is perfect for relaxing tired sore muscles and great for detoxifying your skin.
In ancient times, it's said that Cleopatra preferred her mud from the Dead Sea because it made her skin glow. Other rulers used mud from what is known present day as Hungary and the Czech Republic. They believed that mud was the cure for everything from digestive issues to inflammation.
21st Century and Mud Still Rules for Ethnic Skin Care!
We're now in the 21st Century and mud still reigns supreme when it comes to Detoxing and beautifying ethnic skin. Did you know that a spicy mixture of mud cinnamon and paprika will unclog your pores? Or, that a mixture of eucalyptus essential oil in a cleanser and pink-grapefruit essential oil as an ingredient in your mask, will restore your skin's natural beauty.
Thermal mud from Hungary has high amounts of trace mineral elements and sulfur. These ingredients are known to improve acne conditions and nourish your skin. For oily skin in particular, mud can reduce the production of excess oil and improve your skin's texture, tone and overall appearance.
Have you ever experienced a mudslide? For your skin that is. A full body wrap with mud from the Dead Sea, will have you going ooh ahhhhh for days. The minerals contained in this mud will help your skin release impurities and at the same time replenish your skin with calcium, iodine and potassium.
I'll have Mud and ... for Beautiful Ethnic Skin
Different ingredients work with mud and coffee is one of them. Coffee is said to boost circulation when added to a mud treatment. It's also been used at certain spas for cellulite treatments. A full body mud mask or wrap followed by a Vichy shower (high powered water blast from shower jets) is a great treatment unto itself. But follow it up with an aromatherapy massage and it's a great way to relieve stress and smooth your skin. Mud wraps/mask also help tone and moisturize your skin.
Mud treatments often include heated wraps, so if you're pregnant or
claustrophobic it might not be the best choice for you. The same rule applies if you're challenged with high blood pressure, heart conditions or sunburn. Another thing to remember about mud is that it makes a great exfoliating treatment for your skin. Yes, mud can remove dead skin cells.
Whether at home or in a spa ...
Mud mask or body wraps are a great way to relax and care for your body. It's great when you can have someone do it for you in a spa or retreat environment, but you can give yourself this same great experience in your own tub.
So, give yourself the gift and mud and play for a change.
As always ...
Dedicated To Your Beauty
Juliette's Website
https://www.nyrajuskincare.com


Related Articles
Editor's Picks Articles
Top Ten Articles
Previous Features
Site Map





Content copyright © 2023 by Juliette Samuel. All rights reserved.
This content was written by Juliette Samuel. If you wish to use this content in any manner, you need written permission. Contact Juliette Samuel for details.