Honey Amber Rose for the Woman Beer Enthusiast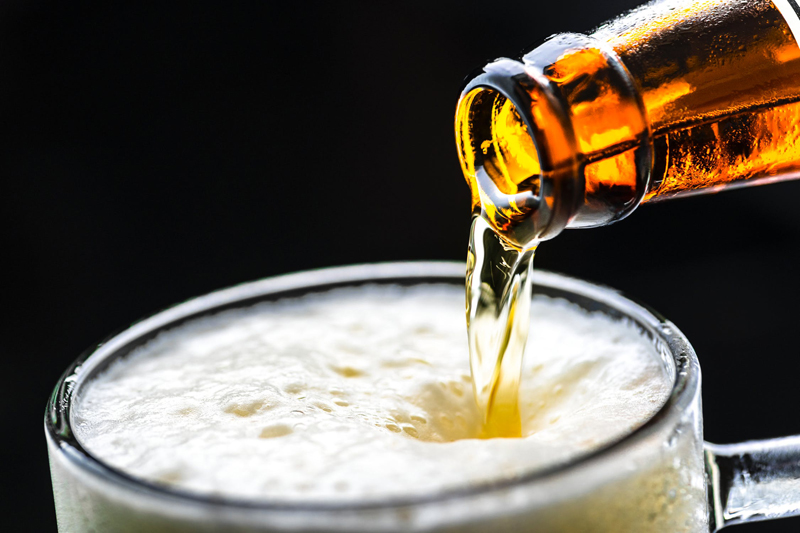 "You'll never do this," he snapped to the princess in the waiting room. Like a bluffing baboon protecting his territory, he wanted to scare her off. The woman of the new millennium simply does not scare that easily, whether she is dressed in her classic rose-petal gown with vintage opera gloves or bedecked in the hat of an entrepreneurial adventuress.

Multi-dimensional businesswoman Abby Waters is heating up the Florida scene like magma from a volcano. Her enthusiasm for dynamic creativity led her into a circle of inventors, anxious to explore emerging markets and opportunities. She served as the President of the Inventors Society of South Florida, was the recipient of the Pearl Fan Award in 2001 for achieving the highest level of success in the history of the Inventors' Expo, and was nominated for an Ernst & Young Entrepreneur of the Year Award in 2004. She has been featured in publications such as Time Magazine, Saveur, Celebrator Beer News, Bocca Life, Vive, Palm Beach Illustrated, MSNBC, and Rocky Mountain News, and has appeared in the media on WPEC Channel 5 for Power Women of South Florida, WBZT 1230 AM for Entrepreneur Hour and WPTV Channel 12 for How to Make a Million Dollars.

Is it any wonder that she envisioned a beer for women that would be captivating in aroma, seductive in appearance, hypnotic in flavor, low in calories/carbs, and project the image of "the sophisticated woman"?

Honey Amber Rose may sound like the name of a genteel Southern Belle, but emerges as the "First Beer for Women," designed by Waters and fellow inventor/entrepreneur Kent Chamberlain. Derived from a vintage European recipe of the 1830s, Honey Amber Rose is a light, barley-based beer, made with Clover Honey and Rose Hips, and mildly hopped - a light, well balanced, flavorful beer that serves well as a session beer or as a symbol of refined elegance. It captured the Silver Medal in 2005 and 2006 at the Florida Beerfest Competitions in the Professional Experimental Beer Category, and is a viable contender for awards at the 2006 World Beer Cup Competition in Seattle, Washington.

As CEO of Beautiful Brews Inc. of Boca Raton, Florida, USA, Abby Waters is a powerhouse marketing giant, projecting her vivacious image as "Beer Diva," while she touts the fine points of her elegant brew across the Florida landscape. Her label design appeals to the imagination of the erotic woman, and captures the romanticism of the Latin population as well, with its brunette image and exotic, Flamenco-like appeal.


Honey Amber Rose has a gently hazed body of apricot-ochre that glows with pink highlights, while light swirls of white froth decorate the top. A meringue ring encircles the glass, dressing it with sheets of lingerie lace as you tip the golden liquid toward your waiting lips. Delicate aromas of florals, earth and grass wander into your olfactory passages. Honey feathers the edges, pleading for attention. As the gentle liquid spills across your tongue, light flavors of sweetness greet you at the fore, while tart lines skip across the back and sides of your mouth. A rich intensity awakens the umami area of the tongue. Lingering floral spices drift into your nose through the back of the throat, prolonging the sensual pleasure of this quenching brew like sex in a glass.


As a key ingredient, rose hips have earned a glowing reputation for the promotion of good health. During World War II, the US government instituted guidelines for successful "victory gardens," recommending the cultivation of rose hips as an important source of Vitamin C. These berries were consumed as dinner vegetables or in jams and preserves. They contain bioflavonoids, beta carotene (Vitamin A), and high levels of pectin, a soluble form of fiber that is credited with lowering saturated fat and triglycerides in the body, controlling blood pressure and preventing intestinal cancer. Rose hips are characterized by a slightly acidic taste, but are not as intensely tart as the juice of a lemon.

Most of the honey in Honey Amber Rose ferments out, creating a light beer with 108 calories in a 12 ounce serving, low carbs (less than 7 grams) and a 4.2% ABV. Crafted by Brewmaster Jack Owens at Florida Beer Company (formerly Indian River Brewing Company), Honey Amber Rose is currently distributed by Southern Wine and Spirits throughout Florida. Abby Waters is committed to helping women expand their horizons and donates a portion of all sales to funding women's entrepreneurial ventures.  For information, click on www.honeyamberrose.com

She is the "Power behind the Flower" whose bank of ideas is constantly evolving. Her next prototype will undoubtedly be an Organic Porter, a creation that will balance the edges between light and full-bodied beer. Her line of Beer Diva accessories that complement the sophisticated image of the woman beer-enthusiast, adds color and excitement to the adrenaline of new adventure. Look for rose-emblazoned handbags, marabou-edged koozies, rose milk, poetry books and girly shirts to light up your life or as gifts for your favorite squeeze.

And while you're at it, gentlemen, go buy your lady roses, admire her, understand her and drink her Honey Amber Rose…

After all, even Luciano Pavarotti has reveled in its flavor!

Cheers!
 
You Should Also Read:
A Classic Beer Guide for Women
The Beautiful Beer Belly
Beerdrinker of the Year - A Woman Challenges the Big Boys


Related Articles
Editor's Picks Articles
Top Ten Articles
Previous Features
Site Map





Content copyright © 2023 by Carolyn Smagalski. All rights reserved.
This content was written by Carolyn Smagalski. If you wish to use this content in any manner, you need written permission. Contact Carolyn Smagalski for details.