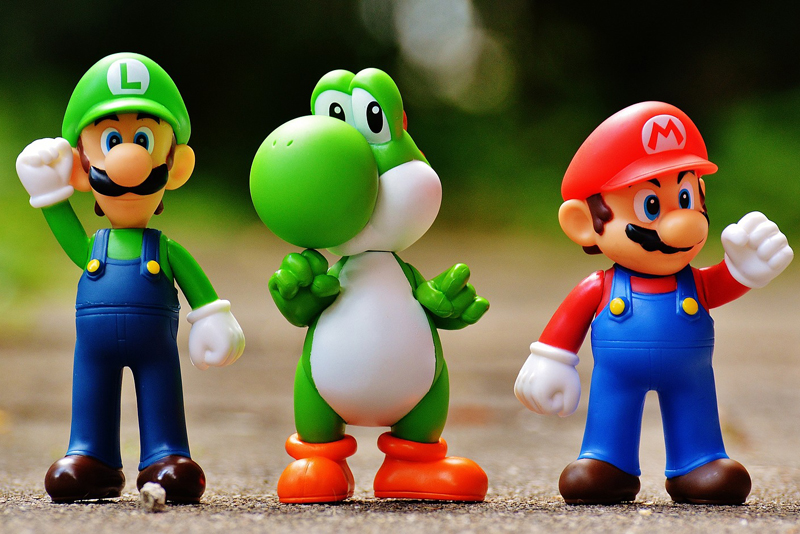 At first glance, Odama seems like a combination of quite disparate ideas. You're playing pinball - but your board is a real time strategy game with infantry, cavalry, towers and rivers. You use a microphone to issue orders, too!
The microphone comes with a clip to attach to your controller, and with it you issue commands to your troops - advance, move left, move right, press forward, rally, and so on. We didn't find any problem at all with the troops understanding what we were saying and responding enthusiasically.
In fact, the troop movement was a great deal of fun! Your troops aren't just mindless automatons. They have unique little personalities. If you keep telling your troops to press into a dangerous situation, they'll start to call out "Are you crazy?!" and "I don't want to die!" If you send them into a raging river, you'll get "glub glub" as they wash downstream, or "tell my kids I love them". On the other hand, if you're directing them to success, they'll cheer with each command and call out encouragements to you. It really is quite involving!
On the pinball side, think of it more like a giant Evil Katamari of Death. You launch the ball at enemies, rolling over them and sometimes having them attach to the ball. You aim at columns of cavalry. You break down towers, open up floodgates, demolish groups of infantry. You have to be careful - your ball can harm your own troops, too. However, if you bash your ball into the bell, the gonging turns your ball green. Suddenly your own troops are safe - and enemies will instantly convert when touched!
The graphics are good - you can easily see which troops are yours and which are enemies. The rolling ball and moving troops are smooth. It's done in a relatively realistic style. It's about as good as the GameCube can offer. The sound fits into the game as well - not over the top, but it helps to add atmosphere to the game.
The game only has 11 levels, which is pretty short. On the other hand, the levels are all sequential. If you get the maximum amount of troops to win level 1, that is what you start with in level 2. It gives you a lot of incentive to replay a level to do extremely well there. Otherwise, you could end up in the later levels with so few troops that you simply can't win.
There is also a free play mode that lets you sandbox a bit, if you just want a quick game of fun.
Well recommended!
Buy Odama from Amazon.com


Related Articles
Editor's Picks Articles
Top Ten Articles
Previous Features
Site Map





Content copyright © 2022 by James Shea. All rights reserved.
This content was written by James Shea. If you wish to use this content in any manner, you need written permission. Contact Lisa Shea for details.