World Beer Cup - American Brewers Reach World Class Status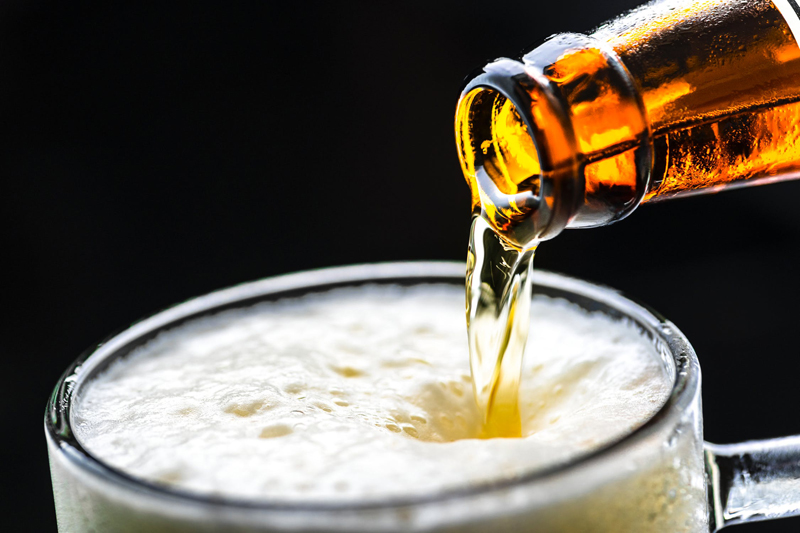 Olympia: the battlefield in which ancient Greeks competed in games designed to measure their own heavenly prowess while paying homage to their gods. In crystalline luxury these gods observed intense, human rivalry for more than 1200 years, drinking nectar and ambrosia to replenish their own immortality. The only thing lacking was the World Beer Cup, the most prestigious beer competition of modern times. Surely, these gods would have found their immortality in the amber, honey, mahogany and ebony brews entered into this biennial contest, one that, in 2006, included creations brewed in 56 countries from all corners of the world.

In fierce competition held April 10th and 11th at the Washington State Convention and Trade Center in Seattle, Washington, USA, 2,221 entries competed in the 2006 World Beer Cup competition, categorized into 85 stylistic classes. Each entry rode on high expectations, hoping to snatch the coveted Gold, Silver and Bronze medals that would elevate both brewmaster and brewery to the pinnacle of international recognition.

Judging for the World Beer Cup is extraordinarily tough. With 109 beer experts from 18 countries assessing these entries, there can be high levels of friction when determining whether a beer is within stylistic guidelines. American brewers tend to be multi-dimensional and innovative in their choice of ingredients and brewing techniques, whereas Europeans may display a greater adherence to traditional parameters. This variability requires a high level of latitude and compromise among professional judges who evaluate each beer in "blind competition." Being chosen among the top three winners in each category is indeed, an enviable feat.

America has traded its past anemic reputation for a new, "Technicolor Dreamcoat," and has become the most admired beer culture worldwide. Not only have American brewers mastered the styles of their European heritage; they have also introduced a degree of innovation and extremism that places them on the cutting edge of brewing history. Although 54 of the 109 judges hailed from countries outside the USA, American brewers won 73 medals across 85 categories, the largest cache of medals among any of the competing countries.

Analysts have been pouring over the numbers – what countries won the most, how many medals went to each state, and who among brewmasters gained top honors – each with an eye on determining in what direction consumer interest is moving in each country and throughout the world.

Beer Fox Notes on the World Beer Cup 2006

The Experimental Category (Lager or Ale) is a clear indicator of the styles on the horizon. This year, Walking Man Brewing, Stevenson, Washington, USA captured the Gold for its unique rendition of Blootvoetse Bruin. Nipping at the heels of the lead dog, however, was Silver medalist Konig Pilsener-Gluten Free brewed by Konig Brauerei GmbH, Duisburg, Germany. Applause must be given to Konig Brewery for achieving such clean, balanced and intense flavors in a Gluten Free Beer, not only making it a viable contender against 22 entrants but also capturing such praise as to seed it above such stiff competition as Bronze medalist Samuel Adams Utopias 2005, Boston Beer Company, Boston, Massachusetts, USA. This is a huge accomplishment for the Gluten Free Beer niche.

Early on in the competition, the Belgian brewers had the Fruit and Vegetable Category all wrapped up, even with 41 entrants in that class. However, in nine categories of Belgian Style beer, American brewers dominated with 54% of the medals, compared to the Belgians' 42%. Such proficiency in complex brewing speaks well of American brewers, who have challenged themselves to achieve the same pinnacle of World Class authority as the Belgians have. It also speaks volumes about American beer enthusiasts, whose tastes in beer have matured, demanding a higher level of complexity from local brewing establishments.

Notable Belgian-Style Accomplishments:

Final Absolution Trippel – Gold Medal - Belgian Style Tripel - Dragonmead Microbrewery, Warren, Michigan, USA

C.B.C. Belgian-Style Dubbel – Gold Medal - Belgian Style Dubbel – Chicago Brewing Company, Las Vegas, Nevada, USA

Cannibal – Silver Medal - Belgian-Style Pale Strong Ale – Iron Hill Brewery and Restaurant #1, Wilmington, Delaware, USA

Temptation – Gold Medal - Other Belgian-Style Ale – Russian River Brewing Company, Santa Rosa, California, USA

Spoetzl Brewery's Shiner Beer, Shiner, Texas, USA, chosen as the national beer sponsor for the Lance Armstrong Foundation LIVESTRONG Challenge, also scored high honors in the World Beer Cup. Shiner Light grabbed a Gold Medal in the American-Style "Light" Amber Lager category; Shiner Bock won Silver in the American-Style Dark Lager category; and Shiner Hefeweizen was awarded a Silver in the American-Style Hefeweizen category.

More random praise:

Dragonstooth Stout – Gold Medal - Other Strong Ale or Lager – Elysian Brewing Company, Seattle, Washington, USA

Coconut Porter – Gold Medal - Herb & Spice Beer – Maui Brewing Company/Fish & Game Rotisserie, Lahaina, Hawaii, USA (You didn't know there were great breweries in Hawaii, did you?)

Neptune's Nemesis – Gold Medal - Baltic Porter – Rocky River Brewing Company, Rocky River, Ohio, USA

Gordon Biersch Schwarzbier – Gold Medal - German-Style Schwarzbier – Gordon Biersch Brewery Restaurant Group, Chattanooga, Tennessee

Squatters IPA – Gold Medal - English-Style India Pale Ale – Utah Brewers Cooperative, Salt Lake City, Utah, USA

Blue Heron Pale Ale – Gold Medal - Ordinary Bitter – BridgePort Brewing Company, Portland, Oregon, USA

Brown Bear Brown – Gold Medal - Scottish-Style Ale – Rock Bottom Brewery, Bethesda, Maryland, USA

Milk Stout – Gold Medal - Sweet Stout – Left Hand Brewing Company, Longmont, Colorado, USA

Firestone Pale Ale – Gold Medal - American-Style Pale Ale – Firestone Walker Brewing Company, Paso Robles, California, USA

Blind Pig IPA – Gold Medal - American-Style India Pale Ale – Russian River Brewing Company, Santa Rosa, California, USA

Pliny the Elder – Gold Medal - Imperial or Double India Pale Ale – Russian River Brewing Company, Santa Posa, California, USA

Shark Attack – Gold Medal - Imperial or Double Red Ale – Pizza Port Solana Beach, Solana Beach, California, USA

Shakespeare Stout – Gold Medal - American-Style Stout – Rogue Ales, Newport Oregon, USA

Zonker Stout – Gold Medal - Foreign (Export)-Style Stout – Snake River Brewing Company, Jackson Hole, Wyoming, USA

Trumer Pils – Gold Medal - German-Style Pilsener – Trumer Brauerei, Berkeley, California, USA

Bourbon County Stout – Gold Medal - Wood and Barrel-Aged Beer – Goose Island Beer Company, Chicago, Illinois, USA

Caldera Pilsener Beer – Gold Medal – Cellar or Unfiltered Beer – Caldera Brewing Company, Ashland, Oregon, USA

Hopsquatch – Gold Medal – Barley-Wine Style Ale – Four Peaks Brewing Company, Tempe, Arizona, USA

There are, obviously, so many more winners who deserve to be mentioned. The fact that so many American brewers from all sections of the country were awarded Gold Medals speaks volumes about the efforts being expended on increasing quality in order to produce World-Class beer within the broad American landscape.

Cheers!

 
You Should Also Read:
Shiner Beer Shines with Lance Armstrong LIVESTRONG Challenge
Becoming a Beer Judge - A Woman's Personal Journal - The Grande Finale
World Beer Cup Showcases Olympian Level Brewers


Related Articles
Editor's Picks Articles
Top Ten Articles
Previous Features
Site Map





Content copyright © 2023 by Carolyn Smagalski. All rights reserved.
This content was written by Carolyn Smagalski. If you wish to use this content in any manner, you need written permission. Contact Carolyn Smagalski for details.