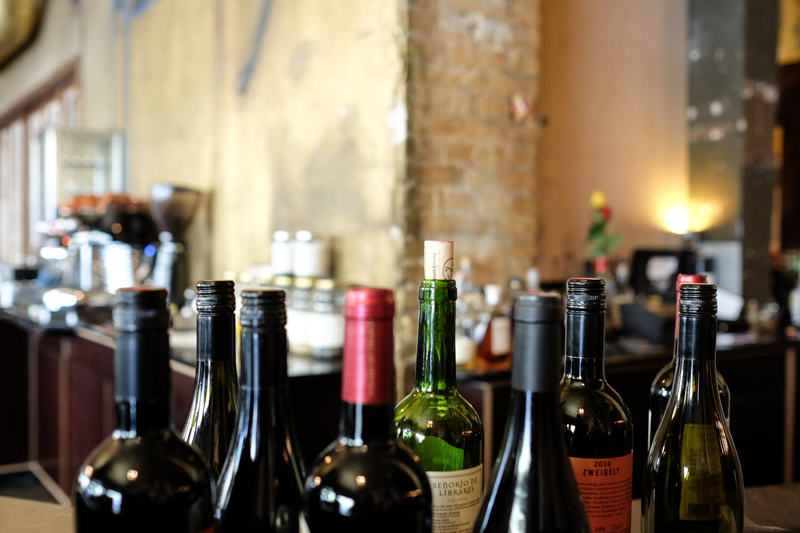 In the late 1860's the vineyards of Europe started dying. Something never previously encountered was spreading out leaving dead vines behind it. It was first noted in vineyards around the village of Paujet near Avignon on the Rhone River in Southern France. Within just three years the entire southern Rhone was affected and in thirty years most of France.
And then other countries in Europe and then countries around the world.
What was happening? Scientists dug up the dead vines and could find nothing that could have caused its death.
But when they dug up living vines and those starting to show signs of disease close to those already dead they found the roots of the vines teeming with tiny aphids. They gave them the name Phylloxera Vastatrix meaning 'destroyer'.
Wine wasn't some luxury for a few rich people, everyone drank wine every day. The farm worker harvesting hay took a bottle of wine into the field and factory workers had wine with lunch. Hundreds of thousands of people made their living from growing vines and making wine for home consumption and export around the world. Economic catastrophe was happening.
Where had these insects suddenly appeared from? The source was found to be on the roots of vines imported from America. By the late 1800's steam ships crossed the Atlantic so fast that the insects on American vines didn't die as they had in previous times when transported on slow sailing ships.
But why weren't vines in America similarly devastated by these insects, if indeed they did originate in the USA? But they were – or at least certain ones were. Thomas Jefferson had planted imported European vines in 1774 at his home at Monticello and repeatedly over his time there yet none of them survived for more than a few years.
However native American vines thrived. When these were dug up they too were infested with the same insects, but they survived. So it seemed that over millennia American vines had developed immunity to phylloxera which the European vines didn't have.
Despite many attempts no way has been found to destroy the aphids and the only viable solution is to graft European vines onto roots of resistant American vines.
Phylloxera has an amazing life cycle, taking several different forms, both winged and crawling, living and feeding off the roots and leaves of vines. It is spread by crawling, the wind and by man on tools and boots. Only a few places in the world are not affected. Chile, protected by the Andes mountains, is one such place, the island of Cyprus is another. The Southern Island of New Zealand was until recently, the Barossa in Australia and there are odd places elsewhere. Phylloxera doesn't like sand so some areas with sandy soil have escaped.
Phylloxera originated in the north east of America and it is fitting that the remedy also came from America.
The story of Phylloxera is told by Campbell Christy in his excellent and excitingly readable
The Botanist and the Vintner: How Wine Was Saved for the World
You Should Also Read:
Wine Grapes and Soil
A Year in the Vineyard
What Are Wine Varietals?


Related Articles
Editor's Picks Articles
Top Ten Articles
Previous Features
Site Map





Content copyright © 2022 by Peter F May. All rights reserved.
This content was written by Peter F May. If you wish to use this content in any manner, you need written permission. Contact Peter F May for details.