Slow Day on the Golf Course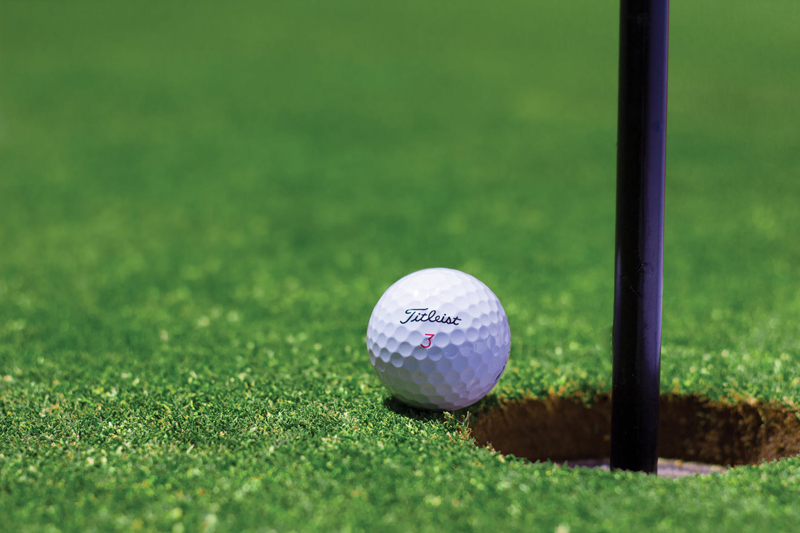 Slow play on the golf course is never a good thing for anyone. Golfers don't want to spend all day waiting to finish, and the Pro Shop will get endless complaints, but generally it comes down to only one or two groups causing frustrations for everyone behind them.
A typical round of golf should be played in 4 to 4.5 hours. The pro's can finish an 18-hole practice round in less than 3 hours, while beginners may take more than 5 hours. Anything longer than 5.5 or 6 hours is way too long. There are many reasons why we see slow play on the golf course --
Players have money on the game

Beginners can't keep the ball in the fairway

Nobody taught them to pick up and move on

Less experienced player on a course that is too hard (trees, water, etc)

Duffers searching fields and streams for lost balls of others

Your group is just behind the beer cart

Someone is using their cell phone and not concentrating on golf

Tee times less than 6 minutes scheduled between groups

Course marshall is not enforcing pace of play
Ready golf is such an easy concept and those who understand it are frustrated by others who don't care. If you "play fast" then you'll want to avoid any of the above as often as possible.
Here are some great ways to speed up your round and play at a respectful pace for those behind you --
Go out at "o'dark early" or "first light" and secure the first tee time of the morning at sunrise so there is nobody in front of you

Ask how far apart the tee times are, best if you can find 8 to 10 minutes, and what is the expected pace of play, generally 4 to 4.5 hours

Find a golf course with a block of early tee times where the expected round is under 4 hours, or you are somehow otherwise rewarded for fast play

Always play ready golf, have an extra tee and golf ball in your pocket always, help your group track and find balls

Realize "cart path only" golf courses will play slow, always take several clubs out to the ball to avoid multiple trips back and forth from cart

Pair your own foursome with a group who also plays ready golf
Golf should be an enjoyable couple of hours challenging both your mind and your body. If you have business to conduct, or visiting to do, save that for after the round. Be mindful of your own pace of play and follow the tips above to finish the round and still have plenty of time for the rest of the day.


Related Articles
Editor's Picks Articles
Top Ten Articles
Previous Features
Site Map





Content copyright © 2022 by Sandy Eggers. All rights reserved.
This content was written by Sandy Eggers. If you wish to use this content in any manner, you need written permission. Contact Sandy Eggers for details.