Nintendo Revolution Becomes Wii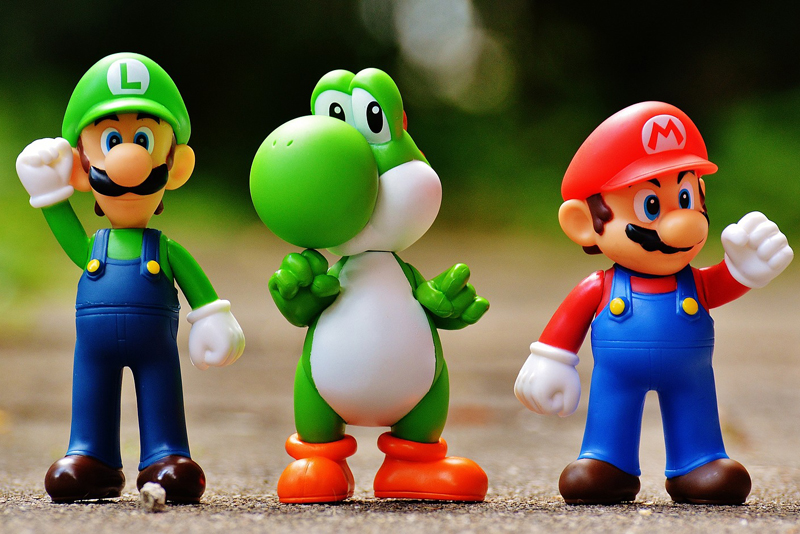 In a move that has gamers around the world howling in despair, the Nintendo naming gods have inexplicably renamed the next console - the Revolution - to Wii. You pronounce that "we", apparently.

First, I don't know of any word in the English language that has two IIs in a row. I suppose there is WWII, which would be an unfortunate similarity for them to invoke. That's not even a word, though, that's an acronym. If there was a word with ii in it, it would be pronounced "EYE" as in Island.

So now not only are they making up a word, but they are inventing new pronunciations for letters.

Why did Nintendo go with this strange word?

First, they say that people always abbreviate console names anyway. Nobody refers so the "PlayStation 2" by its full name - they call it a PS2. In fact when I originally wrote about the PlayStation Portable when it was first released, I called it a PSP - and Sony wrote me to complain! They said that everybody should refer to it by its full name.

By calling their console a "weeee", it's unlikely anybody could truncate that name. What would you call it? "W"?

Next, they say that the sound of the word "Wii" is a fun word in many languages. It brings to mind the sound of kiddies sliding down a long slide. "Wheeeee!" into a giant pile of leaves.

Finally, they say that the "we" sound-alike brings to mind a group of people sitting happily around a console, playing games together in peace and harmony.

I suppose they couldn't trademark "We" or "Weeeh" but they could easily get their hands on "Wii" without having to get into a legal battle with anybody.

Here's another excuse. If you go to Revolution.com, it's a hotel chain. That probably annoyed Nintendo to no end. Apparently the company was only founded in April 2005, too Do you think it's a coincidence that this website was set up recently - and that it has gotten rather high traffic since then?

It's unlikely we'll get Nintendo to change their name again. WHy woudl they? Right now the GameCube is seeing so few new releases that it's nearly impossible to write about them weekly. The next console won't be out until Christmas, and the PS3 is getting far better hype. What is Nintendo to do? Well, of course! They should make up a really insane name for their console! That'll get millions of dollars in free publicity as every gamer on the planet talks about it for weeks.

The real question is STILL what this console will be like when it's released ... we'll see what E3 has to show!


Related Articles
Editor's Picks Articles
Top Ten Articles
Previous Features
Site Map





Content copyright © 2022 by James Shea. All rights reserved.
This content was written by James Shea. If you wish to use this content in any manner, you need written permission. Contact Lisa Shea for details.