Golf Balls do make a Difference in your Game!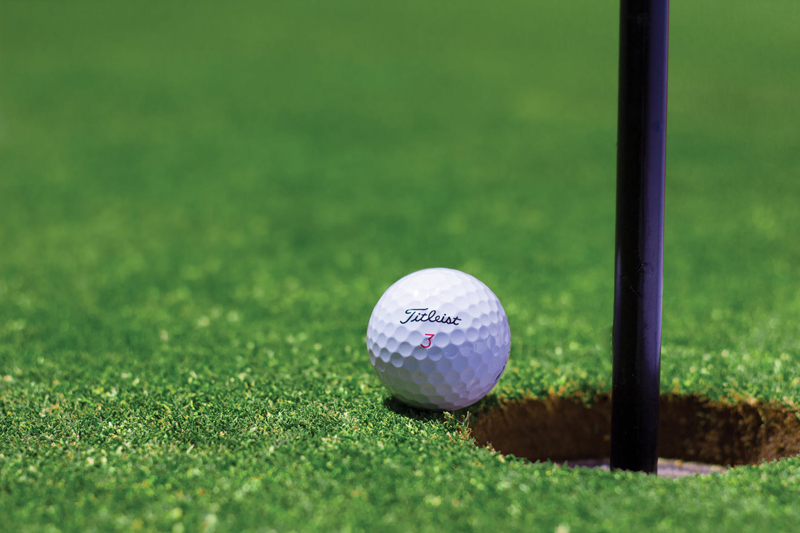 Since I live on a golf course I do get a variety of golf balls that come into my yard. I am amazed at the different balls that are made. I am sure people have their favorites because they can hit them farther and they feel good when you hit them. It could be golfers use some balls because they are reasonable and don't feel bad when they disappear out of bounds or in the water. The balls I find in my yard many times are in bad shape, brands I never heard of and many with logos of some special event or give away. I do get an expensive ball occasionally because most men will come right up to the house in search of that precious expensive ball. That is fine as those balls are not meant for a woman anyway. Many of these found balls I give away to some of my golfing friends.

I do have favorites and I just changed as I used the Titleist DT SoLo ball but now I prefer the Precept S III which has that same soft feel when you strike the ball and it jumps off your club. It also has a soft core and will launch high and long. What's not to like about that. I have also tried the Callaway HX Pearl and found I did not like this ball. I really wanted to like them because I use Callaway clubs, but the feel was not there. The Callaway balls I tried were new in our Pro Shop and it's a three piece ball where others are a two piece. I let my Pro shop know they did not work for me. I am sure they will for another golfer so we each have to find the ball that works for our game.

On some of our difficult holes I may tee up with a ball I found in my yard then I don't care if it gets lost in the creek, after all it was free. I know one should not think that way as we have many holes with a watery grave. I don't do that often because recently I played with the same Precept S III ball for three rounds of 18 holes. On this course that is a good thing because your score is going to be good too. That is why I have found the Precept S III and the Titleist DT SoLo balls will be in my bag until someone else develops another new ball.

These new Crystal and Pearl golf balls also come in an array of colors, but I prefer the white or clear. Some of these new colored balls are difficult to follow mid air but we have quite a few of our golfing gals using them. Your golf ball is important to your game choose one that will work for you and your swing.

You Should Also Read:
Titleist ball
Precept ball
Callaway ball


Related Articles
Editor's Picks Articles
Top Ten Articles
Previous Features
Site Map





Content copyright © 2022 by Letta Meinen. All rights reserved.
This content was written by Letta Meinen. If you wish to use this content in any manner, you need written permission. Contact Sandy Eggers for details.