SciFi Adds BSG Spinoff and Late-Night Talk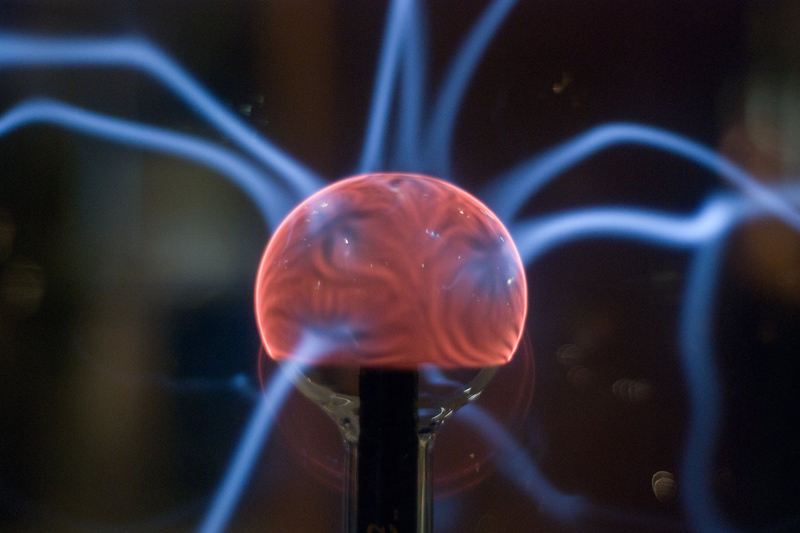 The SciFi Channel's newly revealed development slate includes some offerings sure to be interesting to the scifi TV faithful. Though SciFi Channel has often been criticized for placing some gems ("Stargate SG-1," "Farscape") alongside low-quality offerings (1960s movies about bugs), this ought to change things. The highlights include a family drama based on the world of "Battlestar Galactica," a sketch comedy series and what sounds like a scifi-based talk show, "Tonight Show"-style.

"Caprica"—We can't help thinking of this new series as "Dallas" in space. Maybe the actual execution of this series will prove us wrong. Here's the description—you tell us. Set half a century before the events depicted in the recent series, the family drama "Caprica" occurs while the Twelve Colonies are at peace and living in a society kinda like ours only with much better technology. It's the continuing saga of two families, the Graystones and the Adamas, along with their politics, some action and (one can only imagine) romance. Oh yeah, there's also this thing about a breakthrough in robotics that will create the first Cylon, too.

"Snap"—This series is from Jesse Alexander, who has produced "Alias" and "Lost." A Federal agent uncovers an insidious conspiracy in which the Internet has become sentient and is actually manipulating humans for its own agenda—which is unknown. The AI uses a group of people to commit seemingly unrelated crimes, but every one has been chosen for a reason. And the crimes are not as innocuous as they seem. So our intrepid hero goes undercover and becomes one of these participants. Think "X-Files" meets "Alias" meets Hal 9000, or something like that.

"Persons Unknown"—Written by Christopher McQuarrie ("The Usual Suspects"), this drama puts a bunch of random people in a deserted town with no memory of how they arrived. They can't get out, they're watched by cameras and other strangers keep showing up. They're fed bits of information by remote-controlled TV. Think of it as a mind game, like that one episode of "Star Trek: The Next Generation" where Picard and a random ensign were put in a cell with a few other aliens for the purpose of observation and tensions ensued. Will a mole be involved in this series, too?

"The Bishop"—Freddie Prinze, Jr. tries his hand at writing for this drama, which doesn't sound like anything terribly new. A slacker discovers he has a supernatural gift. (SciFi's press release doesn't specify what this is—the ability to see the future? Enhanced sensory powers? The power to switch bodies with someone else? To take pictures that uncover some conspiracy? To suddenly take on any talent he wants? To talk to aliens? To talk to God, hence the title? To grant wishes? Oh wait, that's all been done. How about astral projection?) He decides to use his power for good, while trying to unravel the mystery behind its origins—something that has to do with his father.

"Blink"—Eric McCormack of "Will & Grace" is one of the executive producers of this offering, which posits a "what if"—what if you could freeze that instant in which you do something, or decide something, that changes your life? The series focuses on a group of "Afterlife" investigators, who try to help those who have made the wrong decision. I'm guessing they died as a result.

"Destination Truth"—This will be SciFi's latest reality show, hosted by Josh Gates and delving into (what else?) the supernatural and the unexplained. Each week Gates will travel to a different destination known to be inundated with mysterious stories, from ghosts to chupacabras. He'll talk to experts and witnesses, and put himself into bizarre situations—all in the name of good TV.

"Ground Control"—SciFi enters the late-night talk show wars with this talk/news/celebrity/debate/expert show, which will be the channel's hallmark and a sign of its growth. We're wondering what the opening monologue will sound like, if there is one…well, it may not be competition for "Space Ghost" but Jay Leno better watch out. We'll give it a try, that is, unless it's opposite Jon Stewart.

"Untitled Ministry of Unknown Science Sketch Comedy Series"—The Ministry of Unknown Science is a group of sketch comics that includes Jason Berlin, Tim Walker, Rico Gagliano and Eric Truheart. Thishalf-hour show will spoof PBS's science/news magazine show format to present all kinds of comedy—mockumentaries, parodies, field tests, interviews and other madness. Could be fun, 'cause we scifi TV people need to make fun of ourselves more often.

"Chariots of the Gods"—This one's a miniseries based on the novel by Erick von Daniken, billed as "Raiders of the Lost Ark" meets "The Da Vinci Code." A soldier returns from duty with an artifact that, as it turns out, can unlock one of the greatest mysteries of human existence. It turns out that aliens have been tampering with human genes for thousands of years, and Earth has become, as the release puts it, "a pawn in a covert war between two alien factions." And our soldier boy is only beginning to comprehend that he might hold the key to saving the world.



You Should Also Read:
www.scifi.com


Related Articles
Editor's Picks Articles
Top Ten Articles
Previous Features
Site Map





Content copyright © 2023 by Helen Angela Lee. All rights reserved.
This content was written by Helen Angela Lee. If you wish to use this content in any manner, you need written permission. Contact Helen Angela Lee for details.