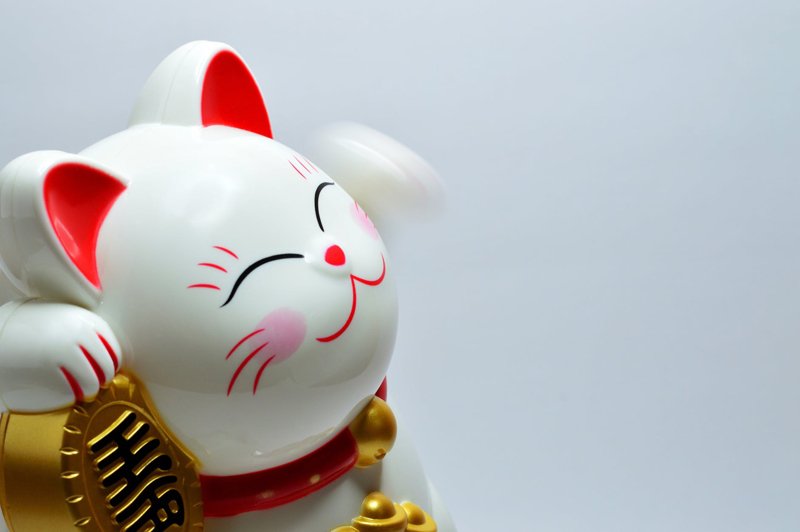 Kiki's Delivery Service
is the fourth theatrical anime film released by Studio Ghibli. The film was based off a novel written by Eiko Kadono; however, unlike the novel, only what happens during the summer is covered in the film. Hayao Miyazaki produced, wrote, and directed
Kiki's Delivery Service
. In 1989, the film won the Animage Grand Prix prize.
Kiki's Delivery Service
was also the first film released under the Disney / Studio Ghibli deal. The dubbed version of the film was recorded in 1997, and features Kirsten Dunst as Kiki and Phil Hartman as Jiji (this was Phil Hartman's last voice-over work before his death). The English dub made its debut in the United States at the Seattle International Film Festival on May 23, 1998. The film was released on home video in the United States on September 1, 1998.
The film tells the story of Kiki, a 13-year-old witch in training. In the tradition of witches, Kiki leaves home to spend a year alone in a new town to establish herself as a witch. With her black cat, Jiji, Kiki decides to settle in the seaside city of Koriko. At first, Kiki has a hard time adjusting to life in the city. But after being taken in by a baker and his wife, Kiki establishes a delivery service, which allows her to take advantage of her flying abilities. Kiki has to endure some setbacks for her business, which include slow business, misplaced merchandise, illness, and rude customers.
However, Kiki has also managed to catch the eye of a boy named Tombo. Tombo has an interest in aviation, and is intrigued by Kiki and her ability to fly on a broom. At first, Kiki rebuffs Tombo's attempts at friendship, but she eventually becomes friends with him.
As time goes on, Kiki discovers her powers are starting to diminish. Within a short time, she loses her ability to fly altogether. Thanks to Ursula, a young artist Kiki befriended in the forest while she tried to make her first delivery, Kiki learns how to overcome the obstacles that keep her from believing in herself and her abilities. When Tombo is lifted into the air as part of a dirigible accident, Kiki needs to find the inspiration she needs to regain her flying abilities and save her friend.
Miyazaki and Studio Ghibli produced a film that tells a wonderful "coming of age" tale of a girl trying to find her place in the world, as well as trying to discover her self-confidence.
Kiki's Delivery Service
is a family-friendly anime film, which can be enjoyed by children and parents alike.
When Disney released
Kiki's Delivery Service
on DVD, it was released as a two-disc set. The first disc includes the film, which can be seen with English, Japanese, or Spanish audio. There are also English subtitles, and captions in English for the Hearing Impaired.
On the first disc, there is a "special features" menu. First in the menu is an introduction to the film done by John Lasseter from Pixar; however, since this already appears at the beginning of the film, I'm not entirely sure including it as a separate entity is really worth it as a special feature.
Next is "Behind the Microphones," which has interviews and recording footage of Kirsten Dunst, Phil Hartman, Matthew Lawrence, and Janeane Garofolo. There is also 10 minutes worth of the original Japanese trailers for the film, and they all play as one continuous piece. However, the audio quality on the trailers is not as good as one would expect. The only thought I had on that was perhaps these trailers weren't preserved as well as they could have been.
The second disc contains the film in a storyboard version, with audio available in English and Japanese. I have to wonder what the point of including this is. I don't know how many people who watch
Kiki's Delivery Service
would also be interested in watching the full film in a storyboard version.
Personally, I believe that
Kiki's Delivery Service
should be in the home video collection of any anime fan.
I wrote this review after watching a copy of this DVD that my husband purchased as a gift.
This site needs an editor - click to learn more!

You Should Also Read:
Biography of Hayao Miyazaki
Princess Mononoke
Howl's Moving Castle




Related Articles
Editor's Picks Articles
Top Ten Articles
Previous Features
Site Map





Content copyright © 2021 by Lesley Aeschliman. All rights reserved.
This content was written by Lesley Aeschliman. If you wish to use this content in any manner, you need written permission. Contact BellaOnline Administration for details.