What Parents Should Know about "Sexting"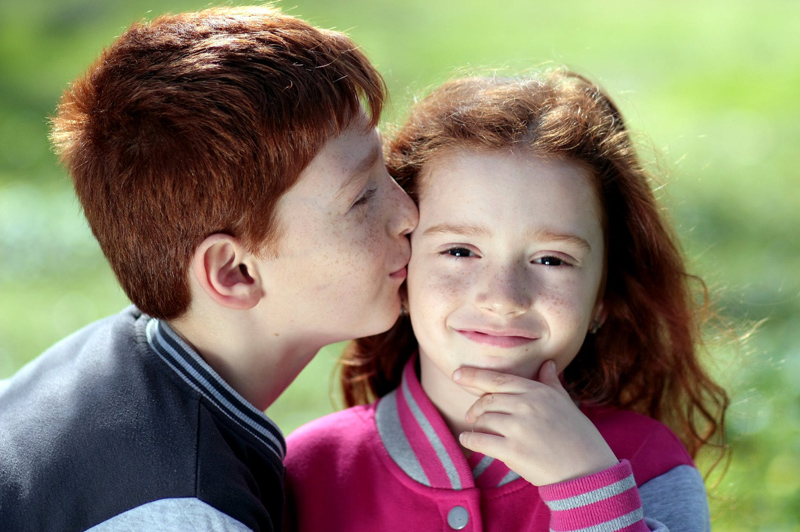 "Sexting": (a word combination of sex and texting). It is the act of sending sexually explicit or sexually provocative photos electronically, primarily between cell phones.

Who: Anyone with a cell phone or computer equipped with the ability to send or receive photos. College age young people are perhaps the largest demographic engaged in "sexting", however teens between the ages of 13 -18 may be the fastest growing demographic.

Legal Consequences: The concept of "sexting" may be recent, but the child pornography and obscenity laws that its participants breaks are not. Even if an under age child takes a picture of themselves, if they send it out, both the sender and the receiver of the picture could be facing legal charges. The law, meant to deter pedophilia, can be applied to teenagers and charges for distributing or possessing child pornography can be levied. If convicted, the child must face legal consequences, including registering as a convicted sex offender, moving (if close to a school or playground), probation or even jail.

What Parents Can Do

Raise Awareness – Once parents become aware of "sexting", they should spread the word to every parent they know. In addition, parents can find out the level of awareness of area schools and what steps are taken when "sexting" occurs on school grounds. Some parents and school administrators are blissfully unaware of this growing issue and others are under the faulty assumption that it won't happen to their kids or at their school.

Communicate - A talk with the kids about this issue is better done sooner rather than later. Don't be surprised if your kids already know about "sexting" and don't think it's such a big deal. From constant exposure in music, video games, television, movies and the ability to access almost anything online, sex has been prevalent in this generation's culture for many years. However, what they may not know is the legal ramifications of their participation, (even passively), in these situations. Also, they may not understand that nothing in cyberspace is truly private. There can be a tremendous personal cost when personal pictures are released and once the photos are out there, there's no way to get them back.

If you have reason to believe your child is a participant in "sexting", have the "no consequences" talk. Parents must promise not to lecture, argue, yell or punish in exchange for complete honesty. This fact finding technique should be reserved for the most serious issues when the need for information trumps everything else. If your child is creating, distributing or in possession of what is legally considered child pornography, a well informed parent can make a difference before it's too late.

Take Action: Become technologically savvy. Now, while you may not become an expert, you should at least have a general or working knowledge of the technology that is now at the fingertips of most kids.

For instance, some parents believe a simple solution to "sexting" is to eliminate the text message feature from their child's phone. However, most (if not all since going digital) cell phones are equipped to receive text messages whether the owner subscribes to the feature or not. The phone company routinely charges around ten cents for each message that is opened and small charges for infrequent use often go unnoticed. Parents must take the extra step to contact the phone company and request a special text messaging restriction to be added to the child's line. If your cell phone company offers this option, you can successful block all in and out going text messages.

However, this will not stop someone from texting to your child's email address, which is usually accessible from their cell phone as well as a computer. A teen without a text message feature or without a cell phone at all can still be the recipient of explicit photos of minors and right now, that's a crime.

If necessary, parents should be prepared to limit cell phone use or take away the privilege completely. If banning cell phone use, parents should always confiscate the phone and not simply demand that it be turned off. Not only are there ring tones that adults cannot hear (it's like a dog whistle but for kids), but kids have become lightening fast at texting. Believing you can manage your teens cell phone use from the next room would be a mistake.

Some parents are completely opposed to invading the privacy of their children for any reason. However, if you suspect something and other avenues have failed, sneaking peeks at their cell phones is a forgivable offense. Monitoring online activity is always recommended.

While the push is on to amend the law from what some believe is a heavy handed approach, parents and children must take note of the current legal toll of "sexting". The personal costs, however, are immeasurable.



Related Articles
Editor's Picks Articles
Top Ten Articles
Previous Features
Site Map





Content copyright © 2022 by Nina Guilbeau. All rights reserved.
This content was written by Nina Guilbeau. If you wish to use this content in any manner, you need written permission. Contact Nina Guilbeau for details.