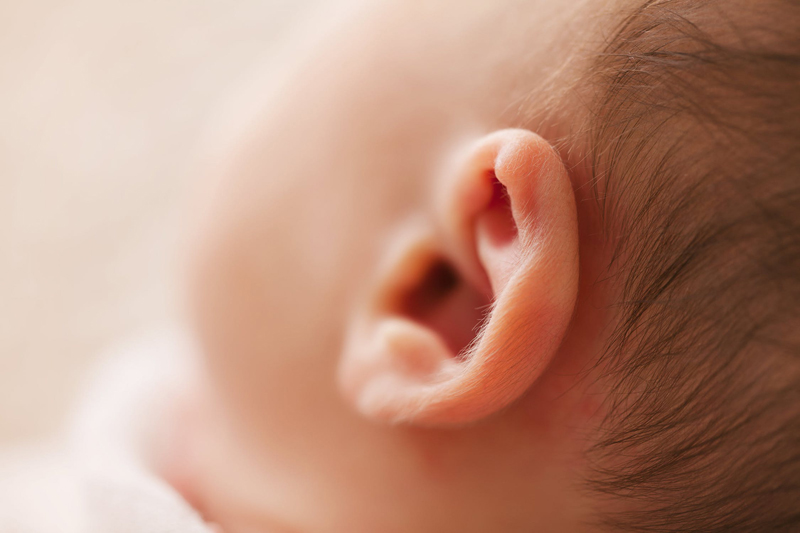 Travelling can pose special challenges for a deaf or hard of hearing person, but it doesn't mean you shouldn't go. Some decades ago I took a European coach tour. I was, by that time profoundly deaf. I thought this was bad enough because I missed out on the tour guide's commentaries. But on another coach I saw a man with a white cane. He was almost completely blind. For me touring meant seeing the sights but obviously for him touring meant hearing about the destinations and enjoying the different sensations such as weather and smells.

Deaf people do wonder whether they can travel safely and enjoy it. Most of us don't think too much about taking a trip around our own country – but going overseas, that's a whole different ball game. There are so many challenges and these become doubly challenging if you are travelling alone.

First of all, if you are travelling with a friend, family member or spouse then this person(s) hasto understand you will need to be kept informed of everything all the time. This can become difficult for both of you. They may need to write down destinations, time to meet and places where you are staying so should you go your own way, become separated or lost, you have information to get you back to your group.

There are very few sub-titled movies on airlines so make sure you take plenty of reading matter for those long haul flights. Consider taking word games or puzzles to while away the time. If you have a hearing aid or cochlear implant which allows you to plug into a sound system, make sure you get a variety of jack adapters so you can plug into all airline seats. Tell the cabin crew you have a hearing loss so they know to make sure you hear important announcements. Ask your fellow passengers to let you know if anything important happens.

In hotels, if you are alone, you may not hear a wake up call. If it is necessary to be awake in time to meet a group or take a flight, ask the hotel concierge to send someone to your room to make sure you are awake. It is intrusive but at least you will not miss out.

On tour you should let the tour guide and coach drive know you have a problem. Always double check the time to be back at the coach and ask for directions to special sights which the guide may not be taking you too. Stand at the front of the group so you can lip read where you can.

Make sure you let family and friends know where you are likely to be on any given day. Then if they don't hear from you they'll know where to start looking. In this era of technology, get a web-email address. Regularly check it and keep in touch with family and friends. You can do this from most hotels (although it is often extraordinarily expensive) at most large shopping centres, internet cafes and almost all libraries. It can take a bit of effort to find a place to do it cheaply but is worth the effort. Take your mobile phone, activated to be used in the locations you are visiting. You can not only keep in contact with family, friends and others in your tour group, you could also SMS for help.

Some personal experiences
I remember on my first tours I didn't dare leave the area in which the coach was parked because I didn't know where things were (I hadn't heard instructions) and often didn't know the time I needed to back. In Stratford-on-Avon I didn't want to seek Will Shakespeare's house but rather Anne Hathaway's cottage. I either mis-heard/understood the distance or the directions (or both) because it took me almost the allotted time of our stop just to walk to her house. Once there I had time for one picture and had to try and find my way back to the coach as fast as I could. I asked a friendly local who gave me a ride in their car but it was quite a stressful experience.

In Belgium I missed the Mannequin Piss because I didn't even hear about it. It was the first day of tour and as yet hadn't got the courage to insist on additional instructions. (I hated to be a pain or a burden!) I dined alone at a Pizza Hut because I could point to the menu rather than having to try and make myself understood and understand in a foreign language.

In Paris, my roommate had upset me. To get out of her way I had gone walking and got lost. I didn't speak the language and in my hurry hadn't taken anything with my hotel name on it. I tried talking to locals but no one understood English, but in any case I didn't know where I should go. I headed in the general direction eventually coming across some of the other people on my coach.

In Euston railway station I was waiting for a train to take me to Exeter. I stood watching the departure board only to have my train disappear from the list. I could hear tannoy announcements but had no hope of understanding them so had no idea what was going on. I asked a couple standing near me – and luckily they were going on the same train so I just followed them. I made sure I worked out beforehand where the train would stop so that I knew when my station was coming up and had plenty of time to disembark.

When I had limited time between connecting flights I made sure I got directions so I could transit between terminals in the shortest time possible. Despite well-laid plans, at the last minute I ended up on different connecting flights in a different airport and therefore had no directions. In Los Angeles I asked which stop to get out of the airport train for a Sydney flight, and thought I'd chosen that one, only to find I still had a kilometre to walk. I only just made my flight!

Besides the challenges of travelling, unfortunately a deaf person does miss out on a lot of the comments, repartee and tour guide's talks. I got around this by picking up brochures of the places we visited or buying the inexpensive tourism booklets.

When it was time for photos I would line up and smile. I didn't dare look around to see if everyone else was ready in case that was the time they took the snap. I would stand looking like a stuffed dummy for ages – and often just as I would say 'oh hurry up' that was the time the picture was taken and forever I have a contorted expression on my face.

Being deaf shouldn't stop you from travelling, even alone, but there are some things you need to do to make yourself feel more comfortable and safe.

You Should Also Read:
Coping with deafness on holiday
How deaf people cope with an emergency


Related Articles
Editor's Picks Articles
Top Ten Articles
Previous Features
Site Map





Content copyright © 2021 by Felicity Bleckly. All rights reserved.
This content was written by Felicity Bleckly. If you wish to use this content in any manner, you need written permission. Contact Felicity Bleckly for details.