Dinosaur Tales by Ray Bradbury – a review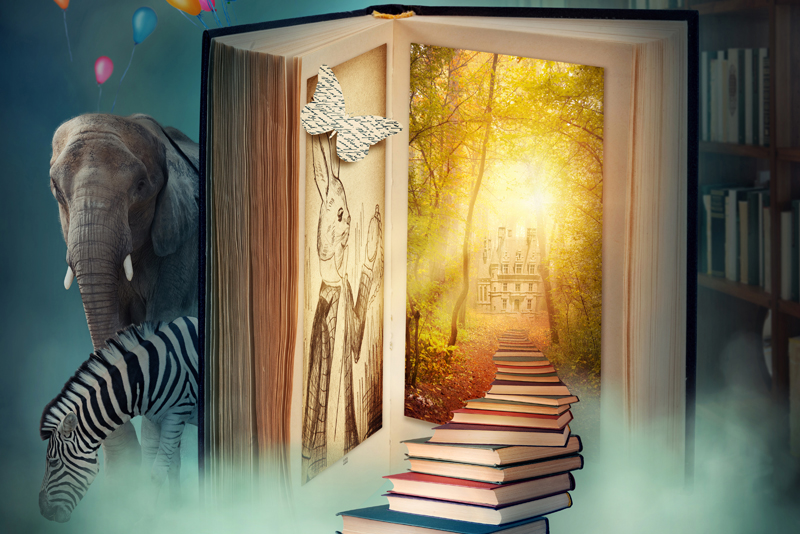 Everyone knows Ray Bradbury as a master of short science fiction. His name is often equated with tales of Martians and space ships, but Mr Bradbury also had a fascination with dinosaurs.
Dinosaur Tales
collects two poems and four short stories, including "A Sound of Thunder", the basis for the 2005 movie.
In the first story, "Besides a Dinosaur, Whatta Ya Wanna Be When You Grow Up?", young Benjamin's desire to become a T. Rex is so strong that a transformation begins. His Grandpa helps him along, finding books and pictures for him, realizing almost too late what effect it is having on Benjamin. While this was my least favorite story in the collection, I can see where it would be a big hit with younger readers, especially those passionate about dinosaurs.
"A Sound of Thunder" explores how the smallest, seemingly insignificant change in the past can alter the future. This same theme has been used countless times in both print and film. I recently watched the 2005 movie version of "A Sound of Thunder" and was curious to read the story. While I thought the movie dragged on much longer than it needed to, I loved the short story.
Imagine if a dinosaur survived to our time. In "The Fog Horn ", a lighthouse attendant discovers that once a year, a lonely sea dwelling dinosaur answers the call of his foghorn. This was my favorite story in the collection. The mood Bradbury sets is both otherworldly and realistic.
"Tyrannosaurus Rex" is a quirky little story about a berated and overworked animator who creates his model dinosaur in the likeness of his tyrannical boss. While the animator's intention was unkind, the boss takes it as a compliment.
Also included in
Dinosaur Tales
are two poems: "What If I Said: The Dinosaur's Not Dead" and "Lo, the Dear, Daft Dinosaurs!", both amusing in their own right. Although Bradbury is among my favorite writers I had never before come across poems written by him. It was an interesting treat to see something out of the ordinary.
My Recommendation
Dinosaur Tales
is a wonderful collection for both adults and young readers by one of the best fiction writers around. This is a good book for families to read aloud, especially those who have young dinosaur lovers.
Dinosaur Tales
is available at Amazon.com
I reviewed
Dinosaur Tales
from my own personal library
You Should Also Read:
Kids & Young Adult Books
From the Dust Returned by Ray Bradbury - a review
No One Noticed the Cat by Anne McCaffrey - a review


Related Articles
Editor's Picks Articles
Top Ten Articles
Previous Features
Site Map





Content copyright © 2022 by Laura Lehman. All rights reserved.
This content was written by Laura Lehman. If you wish to use this content in any manner, you need written permission. Contact Evelyn Rainey for details.