Big TV Networks Unveil Fall Schedules With Supernatural Twists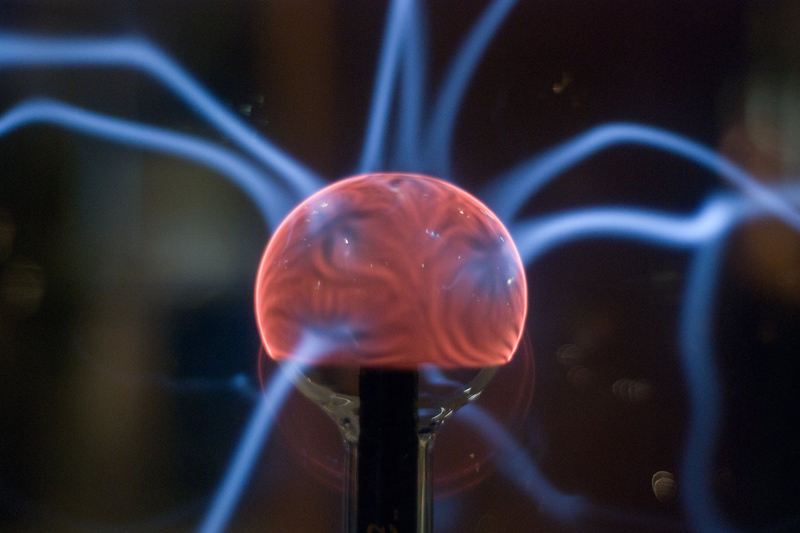 The broadcast networks have unveiled their fall TV slates, which are low on science fiction though several new series have supernatural aspects to them. In addition, NBC has left "Surface" off the new schedule and ABC's "Invasion" will not return either (although ABC sounds a bit sad about this). But check out CW below for some returning favorites. Here's a list of fall TV shows that might be of interest to fans of scifi and the supernatural:

NBC

On NBC the new schedule includes a series called "Heroes," airing Mondays at 9 p.m. ET, about several ordinary people whose lives are changed when they learn they have superpowers. We don't know what the superpowers are yet, but every superpower this editor can think of has already been taken, so we'll just have to wait and see what kind of originality this hour-long drama can offer us. But initial buzz is good, so it may be worth tuning in.

NBC is also debuting a series called "Raines"—though we've only got a little information about it, it stars Jeff Goldblum as a homicide detective who speaks to the victims of the crimes he's investigating. It's got some talent behind it—Graham Yost ("Band of Brothers") and Frank Darabont ("The Shawshank Redemption") so it could be worth watching despite the not-particularly-new premise. This series will air Sunday nights at 10 p.m. ET.

CBS

CBS is looking at fewer lineup changes than the others, but it has introduced one post-apocalyptic series called "Jericho," set to air Wednesday nights at 8 p.m. ET. In a small town in Kansas, residents see a mushroom cloud in the distance that affects their utilities and their lives. Are they the only ones left? What is it about Kansas and nuclear bombs (remember "The Day After"?) Maybe we'll find out in this series. As an aside, "Star Trek" fan favorite Jeri Ryan will star in a legal/crime-based Spike Lee series called "Shark" with James Woods. The pilot airs at 10 p.m. Thursday right after "CSI: Crime Scene Investigation."

ABC

When ABC lets "Lost" take a break after seven new episodes, it will try "Day Break" in the 9 p.m. Wednesday slot for a while. After that it's new "Lost" episodes till the season's end. "Day Break" will star Taye Diggs, and is a police drama/thriller that is described as having elements of "Groundhog Day"—i.e. repeating a day over and over till he gets it right.

Although J.J. Abrams' "Six Degrees" is not a scifi show, being about six New Yorkers who don't know each other but discover connections to one another through a series of strange coincidences. But you never know--and considering that Abrams is the mastermind behind "Alias" and "Lost," we have hopes. Looks like we'll just have to stay tuned. The show is slated to air Thursday nights after "Grey's Anatomy," putting it at 10 p.m. ET.

FOX

For fans of complex plots FOX is airing a series called "Vanished" on Monday nights at 9 p.m., but we're still not sure if this one falls under the aegis of scifi TV. In searching for the missing wife of a U.S. senator, investigators uncover some mysteries and possible conspiracies. Rebecca Gayheart, last seen in "Earth 2," stars with Chris Egan and Gale Harold. After seeing ads for this one, we can definitively place this one in the camp of shows influenced by "The X-Files." Actually, it reminds us a lot of "Nowhere Man." The vanished wife even looks like "Nowhere Man" actress Megan Gallagher.

CW

The new network CW (a merger of The WB and UPN) is only airing two new shows this fall, neither of which are genre offerings. CW has, however, decided to keep "Veronica Mars," "Smallville" and "Supernatural" though it has ended the run of "Charmed." And keep an eye out, since insiders say CW has shown some interest in picking up "Invasion" as well.

You Should Also Read:
CBS
NBC
ABC


Related Articles
Editor's Picks Articles
Top Ten Articles
Previous Features
Site Map





Content copyright © 2023 by Helen Angela Lee. All rights reserved.
This content was written by Helen Angela Lee. If you wish to use this content in any manner, you need written permission. Contact Helen Angela Lee for details.