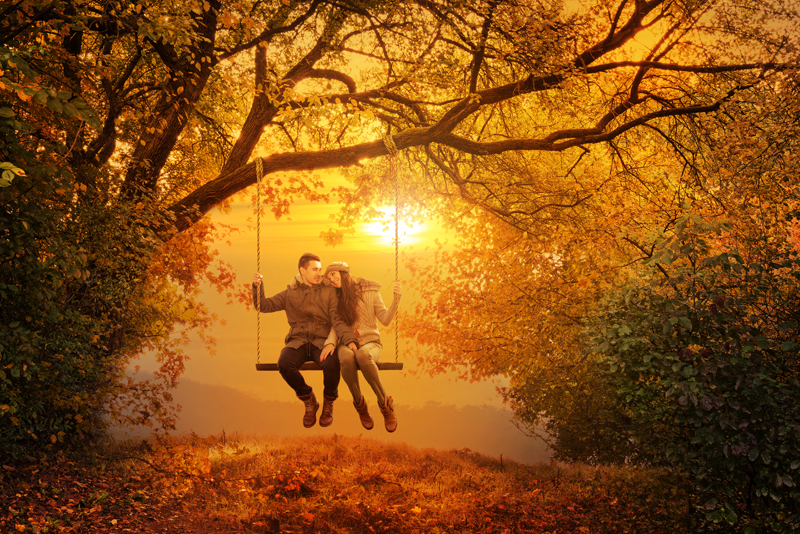 February 24th is my husband's and my anniversary. All this to say that we received a "Happy Anniversary" card in the mail from my in-laws. On the front, it was very simply, the verse from 1 Corinthians 13: 4-7 (which we also had as part of our wedding ceremony). Even if you're not religious, I'm sure you will find at least part of this verse familiar.

Love is patient
Love is kind
It does not envy
It does not boast
It is not proud
It is not rude
It is not self-seeking
It is not easily angered
It keeps no record of wrongs
Love does not delight in evil
But rejoices with the truth
It always protects
Always trusts
Always hopes
Always perseveres.

Love is kind – we should always wish to be kind to our spouse. Little things count, like doing the dishes when she is tired, or giving him a back rub when a client's deal goes south. Kindness is always thinking of your spouse and wishing them to be happy.

It does not envy – jealousy has no place in a loving relationship. Of course, we're human, so if we see our husband talking to the model down the hall, we're bound to feel a little of the green-eyed monster, but as long as we recognize it for what it is, we can stomp it out.

It does not boast – it is the person that feels the most insecure that boasts the most. If you and your spouse have a healthy relationship, people will see it for what it is. There is no reason to go around saying, "Look at us, we're the perfect couple." When you do that, most people believe you have something to hide.

It is not proud – Even if you do have the perfect relationship, being proud can cause a downfall. It is good to have faith in your relationship, but pride can blind you to any problems there might be lurking beneath the surface.

It is not rude – hurting the feelings of the one you love should be the last thing you want to do. You would never dream of being rude to a stranger, so why is it that so many couples feel justified in insulting each other?

It is not self-seeking – when married and in love, it should be most natural to put the other person first. If you are in the marriage to have your needs met (physically, emotionally, or even financially), then you are in the marriage for the wrong reason.

It is not easily angered- this is the person you love most in the world, your "fuse" with them should be longer than with anyone else. The ability to work out differences before getting to the "blow up" phase is something to start working on while still dating. Arguments are going to happen, just make sure they happen with love intact.

It keeps no record of wrongs – back to the argument scenario. Don't bring up past arguments to support the argument you are having now. Also, don't hang on to anger once an argument is done. Forgive each other and move on.

Love does not delight in evil, but rejoices with the truth – there are so many things this could mean. Adultery, addiction (alcohol, drugs, gambling, etc.), abuse; don't give in to any of these monkeys on the back. If you have a problem, seek counseling, with your spouse preferably. Getting help is not a weakness, it is a show of strength that you are willing to attack this problem head on and get a handle on it.

It always protects – family comes first. Your job as a spouse is to protect your marriage from all outside influences. That means physical threats and emotional ones. Your job is to make your loved one, and the rest of your family feel safe.

Always trusts – it's as simple as it says. We addressed jealousy above, but it goes here, too. Trust what your spouse says. No second guessing or following. No checking their Facebook or cell phone. If you love someone, then trust them.

Always hopes – this one is oh so important. When times are bad; financially, health wise, or even strife within the marriage, love offers hope. Never give up on your spouse. Hope is a beautiful thing. It can be the one thing to get you through the day sometimes.

Always perseveres – love can conquer all, if you let it. Love is powerful. When you first felt it tug at you, when you kissed your spouse for the first time, you knew how powerful it is. Love, when shared and trusted, can pull the two of you through anything. It will persevere through any challenge thrown at it. That's why it is the last line in this verse.

I encourage you to print out this verse (just the verse, not necessarily my commentary) and put it somewhere you can see. Turn to it when things get bad or discouraging. These are wise words.


Related Articles
Editor's Picks Articles
Top Ten Articles
Previous Features
Site Map





Content copyright © 2023 by Michelle Taylor. All rights reserved.
This content was written by Michelle Taylor. If you wish to use this content in any manner, you need written permission. Contact Michelle Taylor for details.