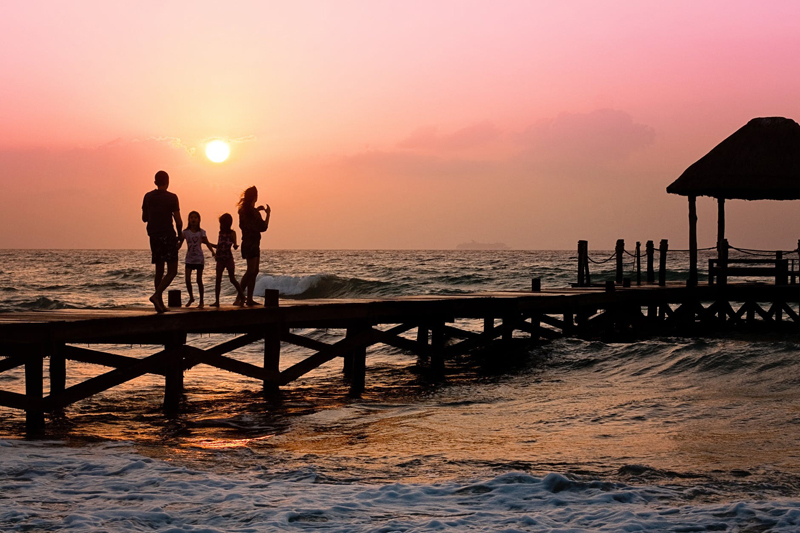 This article is by popular author Terrie Lynn Bittner.

Many children believe summer is a great time to turn off the brain and vegetate. Unfortunately, not only does this dull the mind to the point it's hard to retrain it in the fall, but it sets up an attitude that learning is something that only happens in school. Since we want our children to become life-long learners, we need to make learning a part of every day. Does this mean dull worksheets all summer? No, your children will have plenty of time for that in the fall. Learning at home should be fun, exciting, and based on the family's interests.

Begin by choosing a theme for your summer learning. This will tie everything together and make the project seem less like school. Let's imagine you've chosen temples as a theme. This theme not only incorporates spiritual values, but can also be used to teach geography and social studies at the same time.

Next, create a basic pattern for the learning that will happen during the week. You might decide to introduce a new temple at each family home evening. The Friend features a child each month, and you are likely to find a story about a child in that country to use in your Family Home Evening lesson. Then, during the week, you'll learn about the country in which the temple is located. During family home evening, place a picture of the temple you're studying beside a world map marked with the location of the temple. You may want to find small pictures of each temple to place on the map, so you can show how many you've studied so far. Put a star by the current temple. On Tuesday, read a book about the country as a family, perhaps assigning one additional book to each child so he can read at his own level. At dinner, share what you've learned. On Wednesday, cook a meal from the country you've been studying. On Thursday, make something related to the country—build a model of the temple, make a costume, draw pictures of tourist sites, and so on. Friday, play games from the country. On Saturday, plan an imaginary vacation to the country, deciding what tourist sites you'd visit. Make a tourism poster. If there is a field trip in your area suitable to the topic, take a family day out. On Sunday, read about the temple, using the church website and the church magazines. If someone in your ward is from that country or served a mission there, invite him to dinner.

Selecting a pattern that is followed for each day and repeated each week makes the planning simpler. Your plans should generally be kept simple, or you'll stop doing them. Don't spend too much money on the activities, and don't make elaborate preparations. Allow your children to help with the planning, particularly in choosing the item to make each week. Try to avoid planning anything too school-like. You want your children to discover that learning can be hands-on and fun. No tests, no expectations, just a summer of exploration of their world.



Related Articles
Editor's Picks Articles
Top Ten Articles
Previous Features
Site Map





Content copyright © 2022 by Terrie Lynn Bittner. All rights reserved.
This content was written by Terrie Lynn Bittner. If you wish to use this content in any manner, you need written permission. Contact Jamie Rose for details.