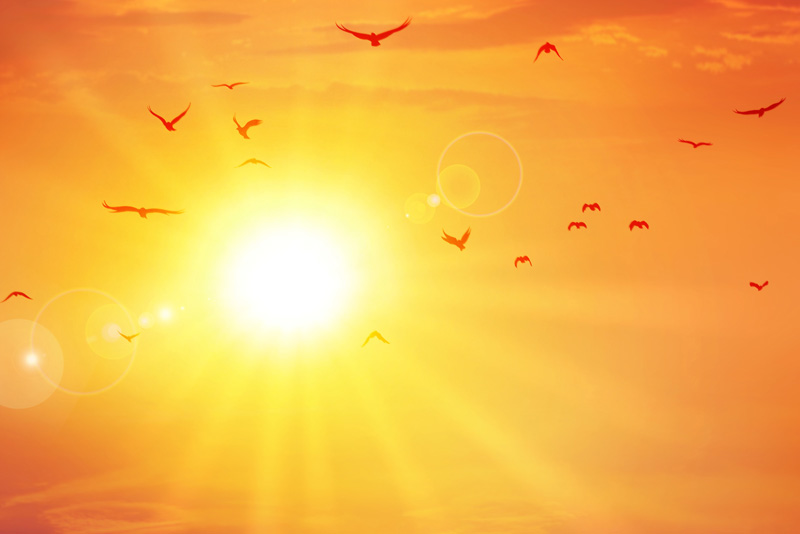 Jesus, the Holy Man, was passing by. The crowd was huge, all trying to get close to Him. She had been suffering with bleeding for 12 years – untouchable, ceremonially unclean. All her money had gone to the doctors, all promising to heal her, but the bleeding had continued.
If she could just fight her way through the crowd.
She knew in her heart that if she could just touch the hem of His robe, she would be well. Finally, breaking through, she reached out and touched His robe.
Relief, instantly she could feel the healing - the vitality of a healthy body.
But, Jesus had stopped and turned. He was asking who it was who touched Him. She stood, stunned, afraid to move. How could He have known? There were so many people. He kept looking. Even His disciples couldn't persuade Him to go on. Something told her that He already knew that it was she who touched Him and something in His face told her she was safe, so she made her way forward again and, falling at His feet, admitted what she had done. Other faces in the crowd were not so friendly. Everyone was looking at her. Then came the kindest voice she had ever heard. "Go in peace. Your faith has made you well, you are freed from your suffering."
It wasn't that His robe held the magic. There were no healing properties in its hem. He said that her faith had healed her and now she was free from the bonds that had held her for 12 years.
How was this woman different from all the others who were crowding in, trying to see Jesus that day? There are many who are curious about Jesus and many who want to see Him. Maybe He will perform a miracle today. But this unnamed woman had the determination and the faith to reach out to Him. Many people had failed her in the past but she knew in her heart that Jesus would not let her down.
I don't want to be part of the crowd, watching Jesus from a distance. I want to persistently make my way toward Him and reach out to Him with the faith that He will heal me. It may not be the healing that I have in mind with my limited outlook, or maybe it will. I know that it will be a healing in my soul that I didn't even know I needed. I'm ready to be freed from the bonds that have held me. Are you?
Read about this woman in the Bible in Mark 5:24-34 and Luke 8:42-48

A Walk With the Women of the Bible
E-Book by Lynne Chapman
Join me in getting to know some other amazing women of the Bible
while we extract valuable insights and lessons from their lives.
You Should Also Read:
Lessons FromThe Book of Esther
Mary Magdalene
The Story of Rahab


Related Articles
Editor's Picks Articles
Top Ten Articles
Previous Features
Site Map



Follow @LynneChapman
Tweet





Content copyright © 2018 by Lynne Chapman. All rights reserved.
This content was written by Lynne Chapman. If you wish to use this content in any manner, you need written permission. Contact Lynne Chapman for details.