Member/Guest Golfing Event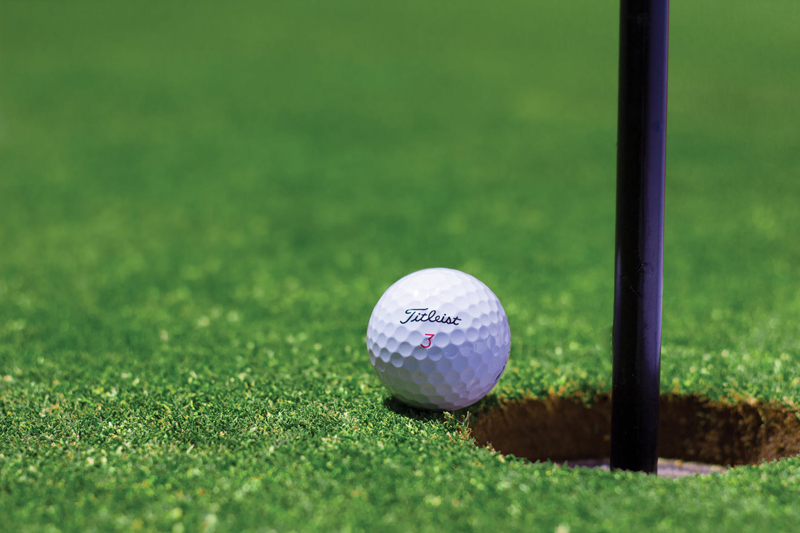 Our Ladies Golf Association completed their yearly Member/Guest Invitational on May 31, 2006. Our LGA has a membership total of 38 golfers and our Tournament Chairman planned a great event. She used a Western Theme with decorations on registration and breakfast tables in many western colors and designs. We are a fairly small organization but are growing as we acquire new members. The total number of our Member/Guest Event was 44 and we agreed it was a good turn out. This years Member/Guest used a different format from the former Best Shot to a modified Scramble called a Shamble.
We have four members to a team which can be two members with two guests or one member with three guests. I chose to invite my daughter-in-law and two of her friends from Fort Worth and they came the night before our event. We met the next morning at 8:00 a.m. with breakfast of donated items along with coffee and orange juice. Many of our members volunteered to bring a wide array of delicious baked goods and fresh fruits.
We were given a sheet of rules and description of the Shamble game we would be playing. With this format everybody tees off and you select the best drive from all four players then each person plays their own ball from that spot to the golf hole. The best two scores are recorded as your score for that hole continuing for all eighteen holes of play. We used a shotgun set up of players and the hole was designated on your score card as to where you would start. All this information was posted on our golf carts and we were sent off with well wishes at 9:00 a.m.
Along with our set of rules were the holes that would be long drive contest which was designated on two different par five holes on each nine. There were four closest to the pin prizes given on four par three golf holes. This always make some added interest to the golf games and especially for me as I won one of those prizes for closest to the pin, and I did get my birdie there as well.
My guest had a great time and we all were contributing to give us some good scores. We were doing just fine until the rain started to fall. We kept going and completed eleven holes when our Club Marshall stopped to let us know that the tournament had been called due to rain. We were disappointed but totally wet so went to the club house and was told we could take the best nine holes that we had played and they would give prizes to those that had the best scores.
One of our LGA members had volunteered to cater our lunch at her home which is located close to our Club House. All our bedraggled wet golfers were welcomed into her home for a well prepared salad and sandwich luncheon with dessert. Following this our Tournament Chairman came to name the winners and give out the prizes. As I said before I won one of the closest to the pin which was a small umbrella you can use to cover your clubs in case of rain. We sure could have used that earlier. When announcing the Championship flight we found to our surprise we were the winners of this flight. Our prize was a straw cowboy hat in vivid colors so it went along with the Western theme. My guests were thrilled and we had our picture taken as the winners.
Events like this always add fun and a chance to welcome guests to our club and golf course. These are fairly easy to prepare for with many volunteers who are willing to help with the plans. Our Golf Manager and Pro were cooperative offering help and things went smoothly until the heavy rains came down. We do welcome the rains as our golf course was needed a good soaking. Try to think of some new and different events to interest your members. These do not have to be elaborate but gives many players of all skills a chance to have a good time and maybe wins some prizes.
The Winners - Letta Meinen, Jeanne Benson friend of my Daughter-in-Law Jackie Meinen, last her friend Linda Chappell. We had a great time we were four under for the nine holes.


Related Articles
Editor's Picks Articles
Top Ten Articles
Previous Features
Site Map





Content copyright © 2022 by Letta Meinen. All rights reserved.
This content was written by Letta Meinen. If you wish to use this content in any manner, you need written permission. Contact Sandy Eggers for details.